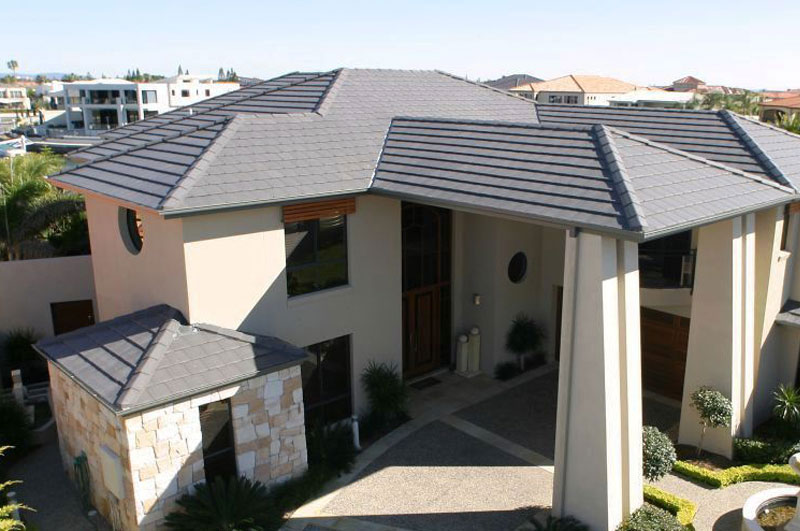 What Makes Monier Tile Roofing Your Best Option Versus Metal Roofing?
11 September 2018
Roofing has come a long way throughout the years. Once, it was just a utilitarian feature of the house designed to keep out weather elements. Not much thought went into its design or materials. Today, the roof is as much a part of the style of the home as any other part of the exterior. As a result, there are numerous brands, styles and choices of roofing material on the market at present. To help you narrow down these choices, though, we are here to explain what makes Monier tile roofing your best option versus metal roofing.

Monier Offers You a Wide Assortment of Roofing Tiles
One reason that Monier tile roofing is your best option for your roof in comparison to metal roofing is the fact that is comes in a wide variety of styles, colours and profiles. This fact offers you flexibility in roof design, so that you can create the ideal roof ambiance for your house that you desire. The following are Monier's style options:
• Concrete tiles
• Terracotta tiles
• Elemental™ tiles – This series of tiles is specially designed for low-pitched roofs

Metal Roofing Has Its Design Limitations
Even though metal roofing has had many innovations over the years, it still has its design limitations. This is another reason to seriously consider Monier tile roofing for your home.
Monier Roofing Tiles Come With a Longer Warranty Than Metal Roofing Does for Your Protection
Most metal roofs had warranties that are valid for no longer than 36 years. On the other hand, Monier issues a 50-year performance warranty on its concrete, terracotta and Elemental™ roofing tiles along with a 50-year colour warranty on its terracotta tiles.

Monier Roof Tiles Do Not Rust or Corrode
Unlike metal roofing materials, Monier tile roofing does not rust or corrode. Metal roofs can do both to their perforation holes.
Monier Roofing Tiles Have Longer Gloss Retention than Metal Roofing
Another advantage of Monier roof tiles is that they have up to eight times the gloss retention of metal roofs. They keep the ideal appearance far longer without the need of refurbishing.
Roof Tiles By Monier Offer Better Thermal Performance than Metal Roofing

Monier has developed tile roofing that provides higher thermal performance than metal roofing does on top of all of the other benefits. Reduce your power consumption year round by choosing roof tiles by Monier.
For further details about what makes Monier tile roofing your best option versus metal roofing for your home, consult with our professional roofing company, Higgins Roofing. We specialise in new roofs, roof restoration, roofing extensions and re-roofing projects. We also are your source for Monier roofing tiles.