New Roofs




Re-Roofing




Inline Solar

Roof Restoration

Roof Extensions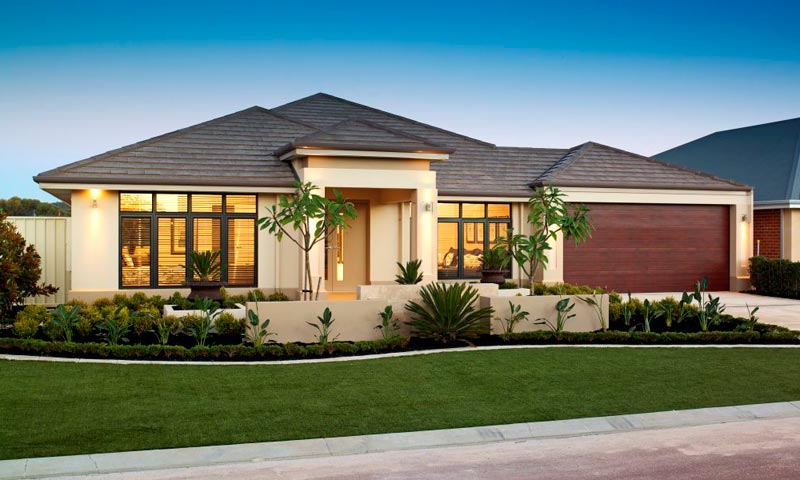 New
Roofs
Whether you are a Builder requiring a quotation on an upcoming development or one-off job or an owner builder needing a price on your family home or extension. We can provide an obligation free quotation and help you through the process of selecting the right tile profile and colour.
The Process
Provide us with your house/unit plans by either Fax, email or direct mail.
Provide us with your preference/s of tile profile (Terracotta or Concrete) and colour – We are happy to discuss this step with you and provide you with brochures/tile samples and recently completed jobs in your area to aid your decision.
We will then provide you with a written quotation.
If you choose to accept the quotation, simply let us know a likely start date for the job and we will contact you to arrange a delivery date and estimated commencement date.
CHOOSING TILES OVER METAL
Standard Metal
Tile
Colour Performance
Standard COLORBOND® Steel tested in lab conditions simulating natural weather shows colour change
Monier concrete tiles tested in lab conditions simulating natural weather exposure shows better colour performance than standard COLORBOND® Steel 4
Lifetime colour performance on terracotta tiles
Rust
Metal may rust and may corrode to perforation(holes)
Concrete and terracotta tiles don't rust
Strength Durability and Longevity
Tested for 50 years
Concrete and terracotta tiles are a proven roofing material which have been in use for over 100 years
Warranty
Up to 36 years warranty on standard COLORBOND® Steel, which may be reduced if your roof:

rusts where sheets overlap
corrodes due to contact with sunscreen
corrodes due to contact with soil

50 year performance warranty on concrete roof tiles. 50 year performance and colour warranty on terracotta roof tiles
Storm Endurance
Lightweight and more susceptible to wind lift and upheaval in extreme weather events5
Performs better than sheet metal in extreme wind conditions as wind uplift forces are significantly lower in tiled roofs5.
Denting / cracking
May dent when walking across it
A concrete or terracotta tile roof will not dent or warp. It will not crack if walked on in the correct place
Embodied Energy*
Metal roofing has a higher embodied energy6, which means more energy is consumed in all processes involved in manufacturing a metal roof*
Concrete and terracotta have lower embodied energy6, which means less energy is consumed in all processes involved in manufacturing a tiled roof.
Re-
Roofing
Higgins Roofing are a recognised Re-Roofing specialist. We provide specialist renovation services for all size projects, be it residential, commercial or community projects.
Whether it be a need for a change in the appearance of your home or the performance of your roof has begun to deteriorate to the point of no repair, we can provide a solution for you.
There is a common misconception that respraying will improve the waterseal of a roof. (It won't.) It just makes the roof look nicer. It may make a lot more economical sense to consider retiling your roof with concrete or terracotta roof tiles, where you will never need to respray your roof.
You will surprised how affordable, timely and unobtrusive the re-roofing process can be.
The Process
All Re-Roofing quotations include the removal of your existing tiles and relaying of your selected new tiles. This process is completed in sections so that your roof is never exposed to rain or harmful elements.
To obtain an obligation free quote please give us a call on 03 9842 7577 and we will arrange a time to come out to your residence where we will measure your job and discuss your tile options and any queries you may have.
We can also arrange to have sample tiles delivered to your address or alternatively provide you with recently completed re-roofs in your area to view your chosen tile to aid your decision in tile selection.
Common questions when re-roofing your home
What is sarking and do I need it?
Sarking is like a second skin that sits under your roof tiles improving the comfort of your home. The benefits of sarking to your home include:
Reduced heat flow through your roof and into your home.
Protection against ceiling damage from storm driven rain.
Limiting dust entry into your home.
Reduced risk of condensation forming from vapour permeable sarking.
For more information on Termoseal sarking please visit the Bradords Insulation website.
How much will it cost?
There are a few factors that will determine the cost of performing a re-roof on your home. These include:
What roofing material is being used: Concrete or Terracotta roof tiles.
The size of the roof.
Whether you require sarking or not.
The pitch of the roof (it's steepness)
How assessable your roof is.
Any special requirements.
A no obligation quotation can be received within a matter of days, just give us a call on 9842 7577.
How long will it take?
Most re-roofs can be completed in under 4 days depending on the size and complexity of your home.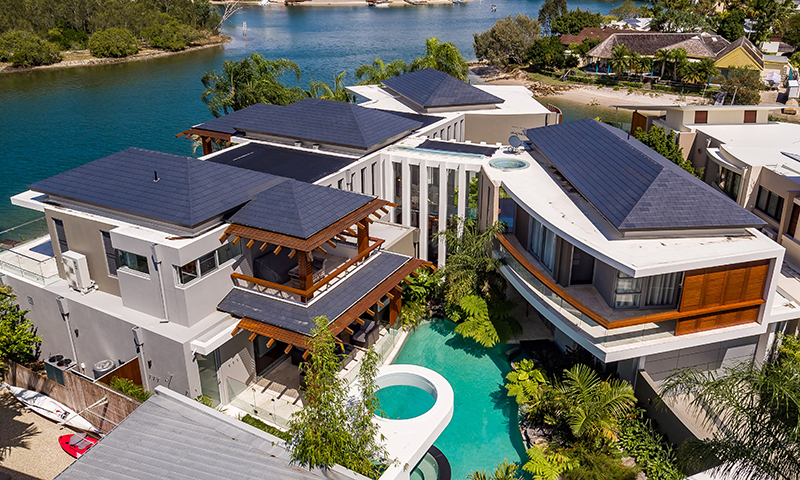 Inline 
Solar
Building a new house or planning on Re-roofing your existing home? Now is the time to consider InlineSOLAR™. Compatible with the all Monier tiles InlineSOLAR's™ recessed panels can offer the perfect fit for your roof, with a combination of high-efficiency and sleek design. Simply send us your plans or call us for a free measure and quote to replace your existing roof and we can arrange a price to install InlineSOLAR's™  at the same time as roofing your project.
Watch the video to see how InlineSOLAR™ could be the solar solution for your next re-roof or build.
For further information visit https://www.monier.com.au/solar-roofing/inlinesolar
---
"InlineSOLAR can be installed during the Re-roofing process"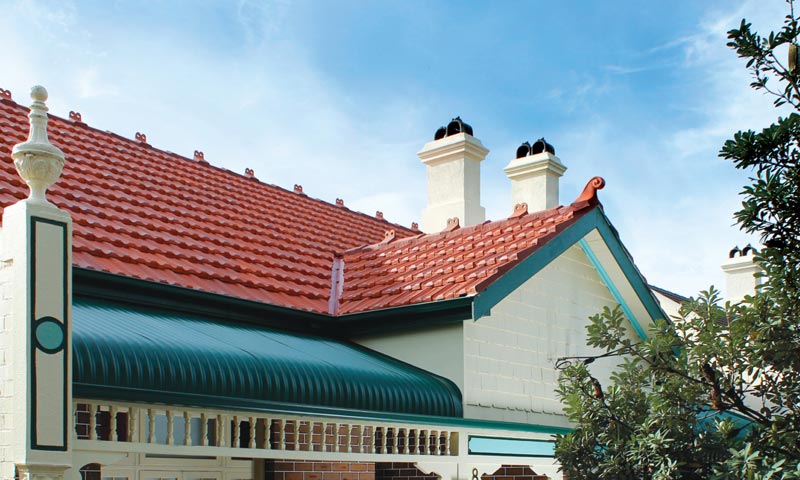 Roof
Restoration
With your roof tiles making up a large percentage of your homes fascade it make sense to maintain this section of your house to improve your homes street appeal. Rejuvenating your roof will also ensure you continue to protect your family whist adding value to your biggest asset – your home.
For the last 50 years, Higgins Roofing has been providing high quality roof restorations across Melbourne. Our experienced tradesmen will only ever recommend repairs that are required to help you achieve a completely restored look to your home. All of our work comes with a 7 year guarantee.
The process is as follows:
> The first step is to replace any broken tiles on the roof and inspect any problem areas you may have causing leaks.
> Next we remove existing bedding and pointing from the roof to prepare the ridge caps.
> Valley irons are replaced with new Colorbond or zincalume valley irons and storm seal is installed to valleys.
> The ridge caps are then sealed to your roof using flexipoint.
If you would like to find out more about our roof restoration service in Melbourne, please contact our friendly team on 9842 7577.
Tile Myths: The Facts
Let's bust a few myths surrounding concrete and terracotta tiles.
Myth #1
CONCRETE TILES GET STRONGER WITH AGE.
True. Unlike other materials, such as metal, which may rust corrode, warp, flake, peel and dent over time, concrete tiles gradually improve in strength over several decades. This is caused by a hydration reaction between the water and cement.
Myth #2
WHEN CONCRETE TILES ABSORB WATER, THE INCREASED WEIGHT CAN CAUSE STRAIN ON THE ROOF STRUCTURE.
False. Even in the most extreme saturation tests, the added weight of water absorbed by concrete tiles is only a maximum of 10%, and in real-world practice much less at around 5%. Put simply: it's no big deal.
Myth #3
MOSS AND LICHENS EAT INTO THE TILES OVER TIME.
False. Although moss can build up on concrete tiles if there is excessive moisture, the integrity of the concrete itself will not be eroded.
Myth #4
CONCRETE TILES FADE.
True. However, concrete tiles retain their colour gloss significantly longer than metal roofs, as per independent colour tests.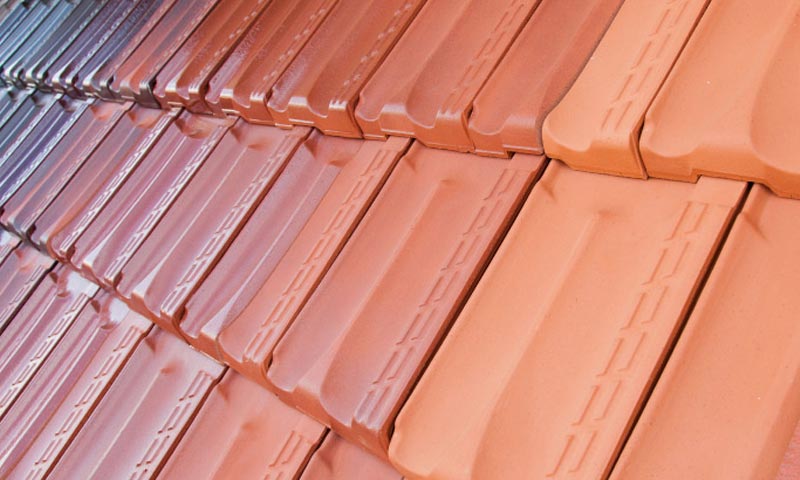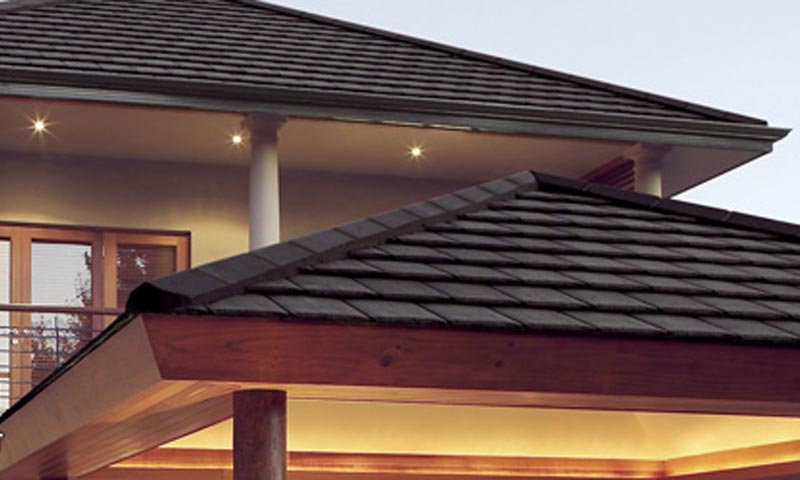 Roof
Extensions
Planning an extension to the family home? We help guide builders and owner builders alike through the process of achieving a seamless finish in regards to your roofing extension.
Being Monier Roofing Specialist we supply and fit new roof tiles to your extension with a 50 year performance guarantee. Alternatively we can source second hand tiles to match your existing is that is your preference.
With any extension – Why not consider replacing your existing roof at the same time to achieve an overall brand new look to your home?
We can also source decorative finals and ridge at your request.
To obtain a quote please send us your plans and we will call past your job to ascertain the closest possible tile match to your existing home.