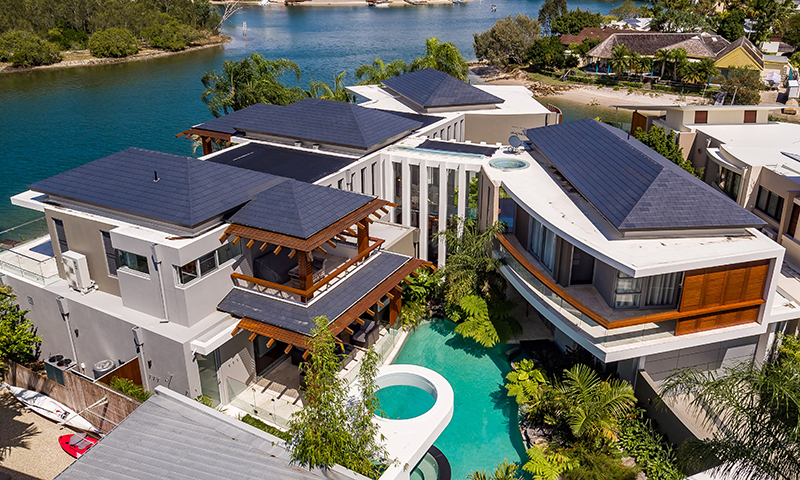 Reasons That Make Monier™ InlineSOLAR™ Panels a Practical Roofing Addition
06 August 2019
Many homeowners are turning to solar power at least partially to reduce their dependency on traditional electricity sources. Monier™ has helped in this goal by offering its own line of solar panels. As a result, to add solar to Monier™ Concrete or Terracotta roofing tiles, you need look no further than the company's InlineSOLAR panels. They are the practical roofing addition for the following reasons.
Compatible With Any Profile of Monier™ Terracotta and Concrete Tiles
One reason the Monier™ InlineSOLAR™ panels are the ideal roofing addition is that they are compatible with all the various profiles of the Monier™ Concrete and Terracotta roofing options, which provides you with flexibility in design. You can select the black-framed standard ones or the upgraded choice of the industry-leading Canadian Solar panel system to deliver solar power to your house attractively and efficiently.
InlineSOLAR™ Panels are Sleek and Recessed
Since these panels are of a recessed, sleek design, they fit with your Monier™ Terracotta or Concrete roofs perfectly. Their low profile is not only eye-catching, but it also is less prone to damage from wind and debris that other brands of panels are for roof solar applications. On top of this, their innovative integration keeps your roof sturdy and watertight.
InlineSOLAR™ Panels Are Compatible with Tesla Powerwall 2
With these panels being fully compatible with the Tesla Powerwall 2, if the grid goes down you will still receive power to your home. In fact, the Powerwall works so quickly at detecting an outage that you will not even notice that it has restored power to your home automatically. In addition, the solar power from the InlineSOLAR™ panels will keep the Powerwall charged so that your solar can continue to provide power in an outage.
Various Packages of InlineSOLAR™ Panels are Available
You can select from different packages of InlineSOLAR™ to ensure that you receive the setup that delivers the right amount of solar power for your preferences and needs. Examples of these packages are:
• InlineSOLAR™ 4.4 kW with a Bradford ChargePack is a flexible, stylish choice that also is powerful.
• InlineSOLAR™ 6.7 kW with a Bradford ChargePack has the same great style and flexibility as the version above but provides additional power to your home.
• InlineSOLAR™ 9.5 kW with a Bradford SolarPack delivers solar power in a highly efficient and attractive way. It also provides the highest amount of power from the sun that you can get in InlineSOLAR™ panels.
For further details about the reasons that make Monier™ InlineSOLAR™ panels the practical addition to your roof, consult with Higgins Roofing. Our company is an authorised dealer and installer for these panels as well as the Monier™ roofing tiles.