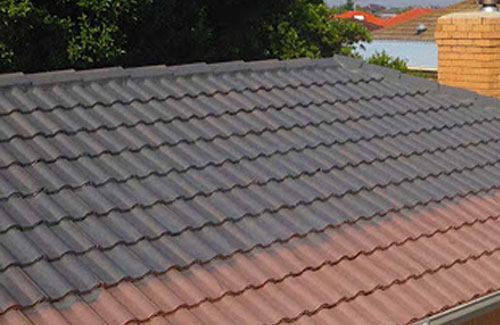 Pitched Roof Extension: What Are the Considerations?
28 July 2022
Whether you would like to add a roof to your porch, gazebo or pergola to refresh your outside space, it is always better to use semi-transparent roofing materials that will let in plenty of light and add lots of styles. When planning outdoor-roofed areas such as patios, carports, pergolas, and conservatories, builders and homeowners have many factors to consider. Here are some tips to help you choose the best solution and achieve the best results.
Shading and Heat-Blocking
In places where the weather is typically hot and bright, covering your outdoor patio with sheets that have a high shade coefficient will make the space more bearable. Think about utilising colours that may selectively obstruct the infrared radiation and cut down on the heat that builds up under the roof. These are called "smart colours."
On the other hand, if summers are brief and/or not excessively hot in your location, clear roofing sheets would make it possible for you to take advantage of additional daylight hours on your patio or porch during the winter months. The colder months will be ideal for enjoying the company of others while sitting in a sunroom or conservatory addition.
Resistance to Impact and Bearing of Load
Don't go overboard when it comes to construction. Choose a material that is suitable for the local environment. Variables like impact resistance and load-bearing capacity might vary widely from one location to the next. If you don't anticipate experiencing snow, hail, or severe winds, you don't need a stronger impact- and heavy-load-resistant roof. An alternative to this is constructing too light in a region prone to severe weather, which may cause damage that was preventable. If you live in a storm-prone location, thicker polycarbonate sheets of either corrugated or flat thickness are the best option for protecting your home from the elements.
Build an Airtight Structure
Insulation is the final step in the process. Open patios and gazebos provide the most airflow and ventilation. Thermal insulation of the roof is not an issue in these circumstances. Then there's the issue of enclosed verandahs and sunrooms. Having good thermal insulation will be beneficial in the winter months when it is freezing outside. Multiwall sheets, or double-glazed solid polycarbonate sheets, may be a viable alternative.
Never Compromise Roof Drainage with Extension Projects
Rainwater does not drain from all roofing sheets in the same way. Flat sheet roofs, on the other hand, require a lower slope than corrugated sheets. Patio covers built from flat polycarbonate sheets should have a slope of at least 3 degrees, whether they are solid or multiwall. An enlarged roof normally necessitates a slope of 5.7 degrees.
Isn't it a lot to take in? The slope may be measured by converting degrees into percentages of the roof's length, which is a straightforward method. Generally speaking, a flat roof should have no less than 5% and a corrugated roof shouldn't have less than 10% slope. However, we need first to learn how to compute these numbers so that we don't just remember them.
Considering building an addition to the house where you live with your family? When it comes to your roofing extension, we're here to assist you to get the job done right the first time.  If you're adding on to your house, you might as well replace the roof while you're doing it for a fresh new appearance. If you'd like, we can additionally source ornamental ridges and finals for you.
Contact us if you have ideas regarding your roofing extension and we'll be glad to answer your enquiries.