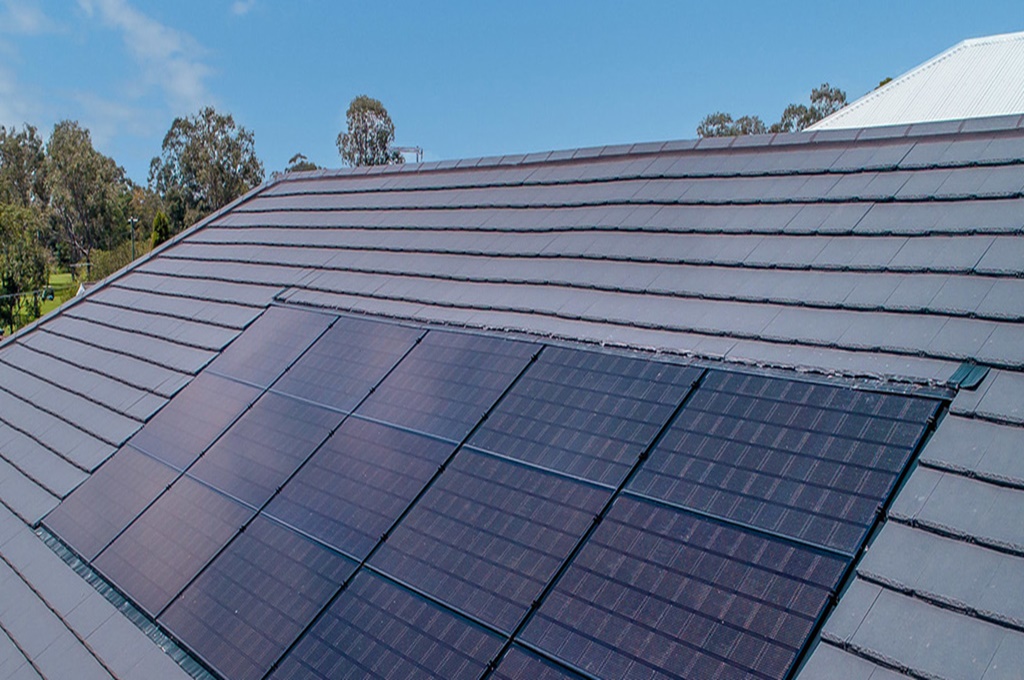 Monier Inline Solar: Improving Energy Efficiency Without Compromising Roof Design
29 June 2022
When dealing with tiled roofing, architects and designers have more options thanks to the InlineSolar series of solar panels offered by Monierin partnership with Bradford Solar. All of Monier's concrete and terracotta roofing tiles may be installed with InlineSolar without any problems. It is offered in the industry-standard black-framed panels, and there is also an option to upgrade to all-black panels, which are the best in their category. As a result of the panels' comprehensive compatibility, an investment in solar roofing may be maximised to its maximum potential.
Here's how you can optimize these inline solar panels from Monier to their full potential without having to compromise the look and style of your home's roof.
Clever Stylish Innovation
Traditional bolt-on solar panels have a higher risk of being damaged by wind or debris, but the integrated InlineSolar panels by Monier have a low profile and fit in seamlessly with the roofline, giving them a more aesthetically pleasing appearance. Because of the innovative design of the integration system, both the strength and the water-tightness of the structure are guaranteed.
Structural Durability and Integrity
Not only does it offer great and incomparable functionality and style, it likewise provides great and reliable durability and integrity to withstand all the natural forces that your home may be faced with. Considering that Australia's weather can sometimes be harsher than we all could think of, Monier's inline solar panels are built to incredibly surpass any type of weather conditions, no matter how extreme they may be. Because the influence on the natural wind flow around the roof is limited, wind pressures and debris buildup around the system are decreased. This is in contrast to the standard bolt-on systems that are commonly used. During the installation process, it is not necessary to cut, grind, or drill through your previously installed roof.
Assured Quality With Warranty
We all could agree that budget is always a matter of constraint which may commonly hinder many homeowners from investing in better roofing and solar systems. Many factors may present a challenge to effectively deter the functionality and look of the roof and solar panels.
The MonierInLine SOLAR comes with a warranty that is good for 10 years and a performance guarantee that is good for 25 years. To guarantee that each component is of the greatest possible quality, it is only created by manufacturers who have been granted ISO accreditation.
The Great Budget- and Environmental-Friendly Move To Make
It's been known for a long time that installing solar panels may result in significant cost reductions for homeowners' electric bills, in addition to being better for the environment. In addition, it does not generate any trash, noise, any pollution, and does not use up any natural resources or fossil fuels. Making the switch to inline solar panels from Monier does not only bring down your monthly energy costs but also has the potential to potentially make you money if you feed excess energy back into the grid. Solar roofing may save the typical Australian household up to $3,000 annually on their power bills.
It's critical to get the correct size solar system so that you may enjoy its advantages for many years to come without sacrificing your roof's visual appeal. Additionally, it will maximise the charge of your batteries, providing you with additional power for nighttime usage and the capacity to update your batteries in the future if you so choose.
With Monier and Higgin's Roofing, you'll obtain the ideal solar package for the climate in your area, your energy consumption habits, as well as your budget in mind. Monier roofing's durability and adaptability ensure that we always deliver the degree of perfection you'd expect from Australia's premier roofing business, regardless of whether it's a new house or a re-roofing job. Contact us today!
You can view more information about this on YouTube: