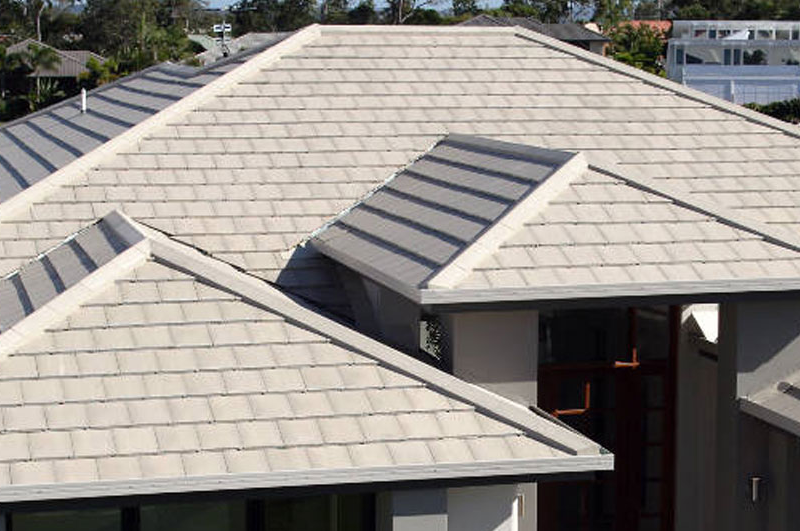 Everything You Need to Know About Terracotta Tiles for Roof Restoration Projects
19 November 2021
Experienced, professional roofing companies will provide you with excellent guidance for selecting the ideal roofing material. They will ensure that your new roof will offer top quality and long-term durability while enhancing your home's exterior with a sleek, attractive and fashionable roof. Your objective should be to acquire new roofing that will give you the ultimate rugged roof that will wear well while adding significant curb appeal to your property, improving both its financial and aesthetic value.
When looking for a stylish and durable roof, it is difficult to beat Monier concrete and terracotta roof tiles. However, to select between these two types of tiles, you must first know their characteristics and how they differ from each other. After all, one may be more suitable for your specific house and budget. Terracotta tiles from Monier are made in the Vermont area of Australia with raw materials from this country. Monier carries on a long, rich heritage associated with this type of tile that dates back to approximately six thousand years ago.
Another feature of Monier terracotta tiles is the fact that the process to manufacture them is energy-efficient, as are the tiles themselves. A roof with these tiles helps keep your house cooler in the summer and warmer in the winter, which lowers your energy bills. Also, the clay gives these tiles effective breathability that reduces the risk of mould and condensation.
These tiles retain their colour over the years without fading and come in shades that range from the light Mars to the Dark Titan. You also can select from different profiles to create a roof that is ideal for your house. Terracotta tiles by Monier are lighter weight than the company's concrete tiles. Also, you have a flexible design with these tiles since you can achieve a range of styles from traditional to contemporary.
Terracotta Tiles for Roof Restoration Projects
Colour Stability and Rust Control.  When tested in a lab environment that mirrors natural climatic conditions, standard steel (Colorbond®) exhibits altered colouration. Under these same controlled lab conditions, concrete tiling offers better performance than steel roofing, and terracotta tiles provide lifelong performance for colour stability. While metal roofing material may rust and show signs of corrosion, sometimes resulting in areas of roofing perforation, concrete and terracotta tiles will not rust or corrode.
Strong Resilience and Longevity. During storms with harsh weather conditions like heavy wind and rainfall, concrete and terracotta roof tiles show greater durability and performance for longer periods than steel (Colorbond®) roofing. Tile roofs exhibit better resistance to damage from wind uplift than roofs made of sheet metal. In addition. Although metal roofs may dent or crack when walked across by inspectors, roofing composed of concrete or terracotta tiles will not show signs of warping or denting. These tiled roofs will also resist cracking if they are walked on in their stronger surface areas.