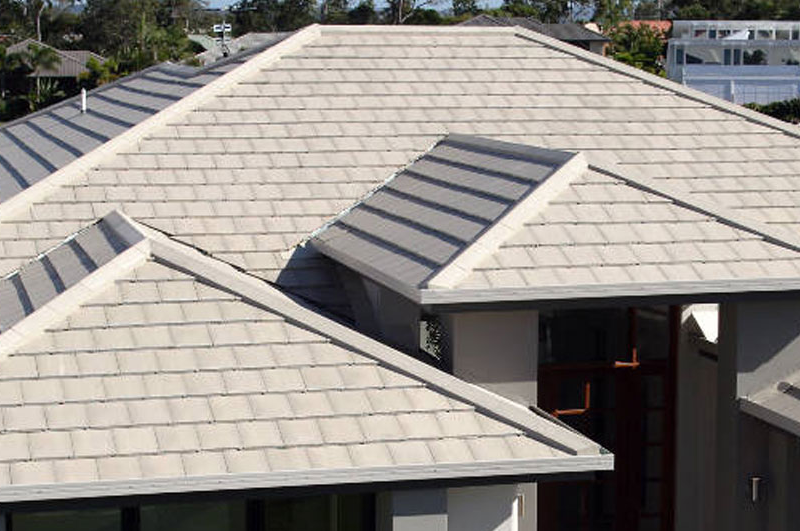 3 Signs That Tells You Need to Turn to Monier Roofs by Higgins Roofing
27 September 2022
Tile is an option to consider if you are in the market for a new roof and are looking for an alternative to the asphalt shingles or metal roof you currently have on your home.
The following are some indications that you might be ready to switch to Higgins Roofing!
Your Present Roof Did Not Function as Intended
Asphalt shingles are the most popular roofing material on the market. Why? Because of its apparent low cost. Did you know that asphalt shingles are constructed of fibreglass or a paper fibre mat? What makes them initially inexpensive may cause difficulties over time as this substance begins to dry up, lose granules, fracture, and the adhesive tabs disintegrate. This can allow water to permeate the roof's underlying layers, resulting in water damage and roof leaks. If you live in a harsh weather area, it is likely that your asphalt shingle roof developed these problems sooner than intended and did not last the predicted 15 to 20 years.
Environmental factors have a significant impact on metal roofs as well. With minimum contact with moisture and salt, the surface of a metal roof can degrade and rust, and it is readily damaged or scraped during a hail storm. In hot climates, the metal can expand and compress, causing oil canning and leaving the roof without an airtight seal, enabling water to permeate the roofing system. When correctly placed, tile roofs can resist the harshest of elements. Higgins Roofing's concrete roof tiles have been tested to the highest standards and ensure long-lasting durability.
You're Sick of the Same Old Roof Colors and Profiles
Most asphalt shingles and metal roofs have a dark, grey, and flat appearance, giving the impression of having only one dimension and contributing no further architectural depth. When it comes to roofing options, selecting concrete tiles as your material of choice throws open the floodgates. For instance, Higgins Roofing offers Monier roof tiles that may be customized with over 150 colour options. Because there is such a wide variety of colours to choose from, it is simple to enliven an otherwise monochrome roof by adding a vivid mix or a subtle spectrum of colours. You will have the distinct opportunity to make accents and compliment your home's exterior if you choose to have a tile roof installed.
Therefore, if you are looking for a new roof that is both economical and long-lasting, as well as one that satisfies your requirements in terms of style, a concrete tile roof can be the perfect choice for you.
You Want Something That Is Both Inexpensive And Worthwhile
A new roof is a substantial investment, and you should anticipate long-term benefits from your decision. The initial expenses of reroofing with tile may appear to be more than those of asphalt shingles or metal; however, when you consider the lifespan of each roofing material and the number of reroofs you will have to undergo, having a tile roof becomes much cheaper.
According to one study, concrete tile roofs have become much cheaper than any other roofing material over 75 years. This is owing to the amazing endurance and sustainability of the material. The tiles will survive the structure's life with appropriate installation and regular roof care, with the possibility of one reroofing required over 75 years. Concrete tile roofs also have a Class A fire rating, can survive the harshest weather and retain their beauty and colour over time.