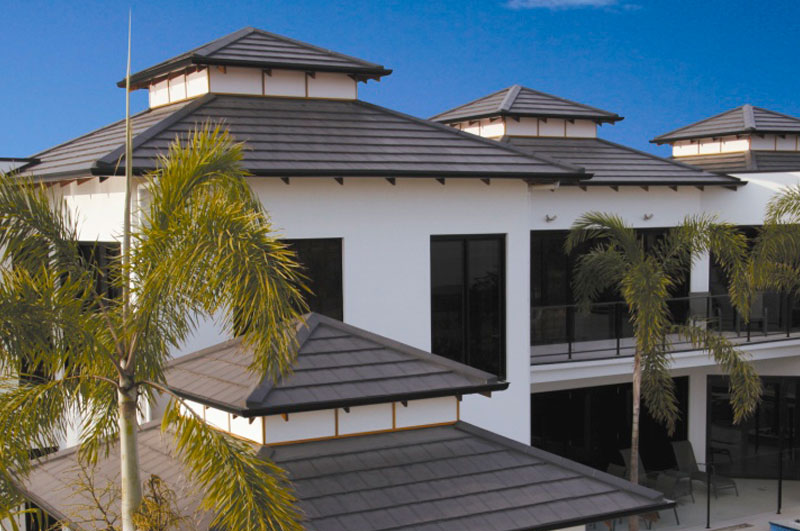 Flat Roof Designs for a Modern Home: Why Choose Monier™ Tiles?
01 May 2019
You must select your roofing carefully for any style of roof today to ensure that your home is thoroughly protected. This fact goes double for flat roof designs for modern houses since all materials are not suited to low-pitched roofs. Also, you need a resilient choice that will last for years without major issues happening constantly. Monier™ offers different styles of roofing tiles that will fit your needs perfectly. Learn additional facts about this topic in the following.
Monier™ Roofing Tiles Come in Different Styles
One benefit of choosing Monier™ tiles for your roof is the fact that you have a choice and are not just limited to one style. This company makes terracotta and concrete roofing tiles along with the Elemental™ series ones. All of them come in different profiles and colours to widen your choices even more. In addition, Monier™ tests each group of tiles in the various Australian conditions to ensure that they will stand up throughout the years durably.
Some of Monier™ Roof Tiles Are Suitable for Low-Pitched Roofs
All of the concrete roofing tiles from this company are suitable for flat roofs since they will go down as low as a 15-degree pitch with sarking. The concrete in them keeps hardening even after installation to increase its durability. Monier™ roofing tiles in its Elemental™ series are innovative, streamlined, contemporary and lightweight in design, and they are manufactured specifically for low-pitched roofs like the flat ones. Depending upon the style of this series that you select, the tiles are suitable of a pitch as low as 10 to 15 degrees. With the terracotta tiles, the Nouveau modern profile is the one to select for a flat roof due to the fact that it will reach a pitch of 12 degrees with sarking.

Monier™ Backs Their Products with a Substantial Guarantee
SinceMonier™ knows that their roofing tiles are high-quality ones, they back each of their tiles with a lengthy guarantee. This protects you and other homeowners who select these tiles for their flat roofs. If you ever have an issue with one of Monier™ tiles during the guarantee period, the company will make it right.
To learn additional reasons why Monier™ tiles are ideal for flat roof designs for a modern home, contact Higgins Roofing. We specialise in installing any of the roof tiles from this company. Along with the guarantee from Monier™, we offer our own on our workmanship and other roofing materials. Upon request, we will issue you a quote for your specific roofing project.