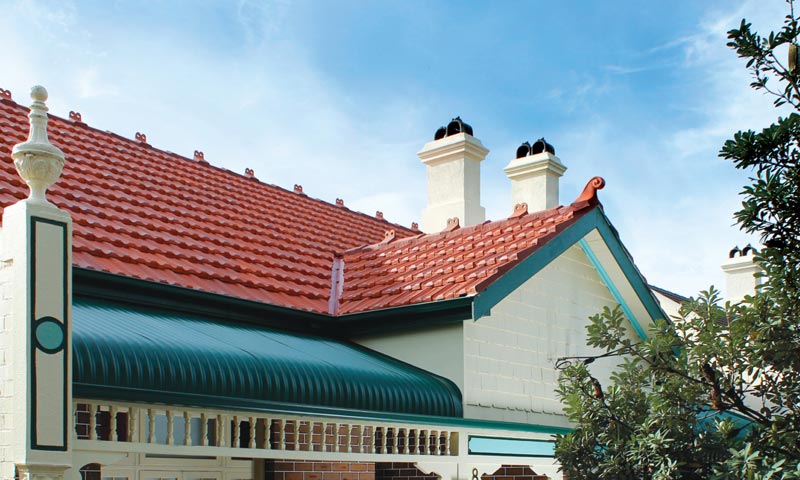 What Makes Monier™ Terracotta Roof Tiles Ideal for a 12-Degree Pitched Roofing System
04 October 2019
When you have a roof that contains a 12-degree pitch like so many of the modern houses today, you must be careful of the roofing tiles that you select for it, as not all are suitable for this type of roofing system. Some materials will simply blow off the roof of this type. Thanks to Monier™, you can find a suitable tile for this pitch of roof with its terracotta tiles when you select the Nouveau contemporary profile.
Terracotta Tiles From Monier™ Are Highly Durable
Since the Monier™ terracotta tiles are moulded by hand from local materials and instilled with lifetime colours along with the fact that they will not rust or corrode, you receive a 50-year performance guarantee. On top of this, these tiles provide superior thermal and acoustic insulation.
Monier™ Redesigned the Nouveau Profile
To meet the demands for modern roof trends with lower roof pitches, Monier™ redesigned its Nouveau profile to be suitable for pitches down to 12 degrees with the addition of sarking. It is a sleek, uncomplicated profile that will complement a wide range of homes.
The Nouveau Profile Requires Sarking for a 12-Degree Pitched Roof
As we mentioned in the above section, sarking is necessary for this profile of Monier™ terracotta to work efficiently on a 12-degree pitched roof. Sarking is a flexible membrane that installs under the roofing tiles to act as a protective second layer. Insulation works more effectively with the addition of this membrane, and it provides an additional safeguard for the roof against condensation, rain and even driving rain.
Nouveau Tiles Are Independently Tested
Independent testing is performed on Nouveau tiles to ensure that they stand up to the pitches as low as 12 degrees. These tiles have passed all this testing without issue.
Monier™ Nouveau Roof Tiles Come in Eight Attractive Colors
An additional reason that this profile of Monier™ roofing tiles is ideal for a 12-degree pitched roof is that they come in the following eight eye-catching shades:
• Bedrock or deep brown
• Comet or navy blue
• Riverstone is a medium gray
• Mars is a pinkish beige
• Titan or black
• Peak is a deep blue-gray shade
• Ravine is a dark gray
• Earth is close to the ochre shade
To learn additional information about what makes Monier™ terracotta roof tiles ideal for a 12-degree pitched roofing system, consult with Higgins Roofing. Our specialty is installing Monier™ roofing tiles, and we will guide you in the right direction for your specific needs. We guarantee our workmanship on top of the substantial one that you receive from Monier™.