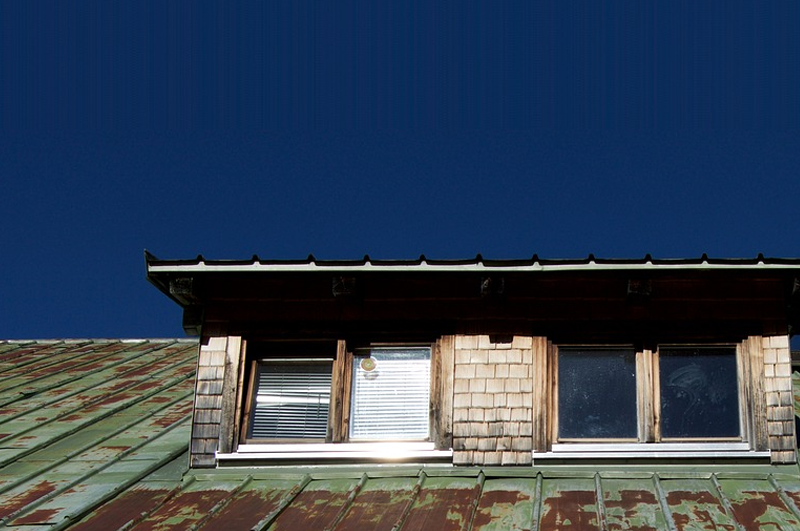 As a rule, owners of homes or other types of buildings forget about their roof's condition unless a leak or other issue occurs with it. Time goes on and all of a sudden damage happens to the inside of the structure since the roof is in less than favourable condition. At times, a repair is all that is necessary to restore the roof to ideal condition, but at other times, a total re-roofing is necessary. We provide you the following telltale signs that your roof needs re-roofing rather than just a repair to help you understand this topic more fully.
The Age of the Roof
If your roof has aged up to or beyond its predicted lifespan, it is recommended that you re-roof it to ensure that it keeps its integrity. On average, roofs last at least 15 to 50 years, depending upon the type of roofing material that you select for yours. Asphalt shingles have the lowest lifespan while concrete tiles last at least 25 years or longer and terracotta ones will last up to 50 years with the proper installation.
Fading Makes the Roof Unattractive
Another sign that your roof requires re-roofing is if it has faded to the point where it is no longer attractive or complementary to the rest of your house or building. In this condition, it will lower the value of your home or other structure. Typically, this fading occurs with low-quality roofing materials.

Multiple Areas of Loose or Missing Shingles, Tiles or Sections
Re-roofing also is necessary when you have multiple sections of missing or loose shingles, tiles or sections of other roofing material. It is not cost effective to repair more than one small area on your roof. The repair bill can add up to more than the re-roofing does many times.
Warping in the Decking
Any time the roof decking is warping you will need to replace the entire roof. This is a major sign that the roof is losing structural integrity to the point where the risk of it caving in is high.
Roof Leaks in More Than One Spot
If you just have one small leak in your roof, you may be able to just repair it, but when it leaks in more than one place, it most likely is time to replace it. Leaks can damage interior sections of the home or building when you do not take immediate action.
Watch for any of these telltale signs that your roof needs re-roofing to ensure that you catch the problems early enough to prevent interior home damage. Consult with our company, Higgins Roofing. We specialise in re-roofing all types of structures, including residential, community and commercial structures.
When in search of a stylish, durable roof, it is difficult to beat Monier concrete and terracotta roof tiles. However, to select between these two types of tiles, you must first know their characteristics and how they differ from each other. After all, one may be more suitable for your specific house and budget.
Information about Monier Terracotta Tiles
Terracotta tiles from Monier are made in the Vermont, VIC area of Australia with raw materials from this country. Monier carries on a long, rich heritage associated with this type of tile that dates back to approximately six thousand years ago. Another feature of Monier terracotta tiles is the fact that the process to manufacture them is energy-efficient, as are the tiles themselves. A roof that contains these tiles helps keep your house cooler in the summer and warmer in the winter, which lowers your energy bills. Also, the clay gives these tiles an effective breathability that reduces the risk of mould and condensation. These tiles retain their colour over the years without fading and come in shades that range from the light Mars to the dark Titan. You also can select from different profiles to create a roof that is ideal for your house. Terracotta tiles by Monier are lighter weight than the company's concrete tiles. Also, you have flexibility design with these tiles since you can achieve a range of style from traditional to contemporary.

Facts about Monier Concrete Tiles
Monier concrete tiles are made from the most cost-effective and durable roofing material known today. In addition, concrete makes these tiles grow stronger over the years since it continues to harden with the help of the sun. This company's concrete tiles can endure through all sorts of weather, and they are ideal for the beach and waterfront areas of this country since they will not corrode or rust near salt water. Monier offers these tiles in various patterns and profiles that are suitable to a pitch as low as about 15 degrees with the right sarking. If you live in a fire-prone area, you should consider these tiles since they are fire-resistant. You also realise great colour retention over the years with these tiles that range from a light Salt Spray colour to the dark Sambuca shade. Since concrete tiles are heavier than terracotta tiles are, you may require extra support for your roof to ensure a secure installation.
For further facts about Monier concrete and terracotta roof tiles, consult with Higgins Roofing. We are specialists in new roof installations, re-roofing projects, roof restorations and roof extensions in either one of these tiles.