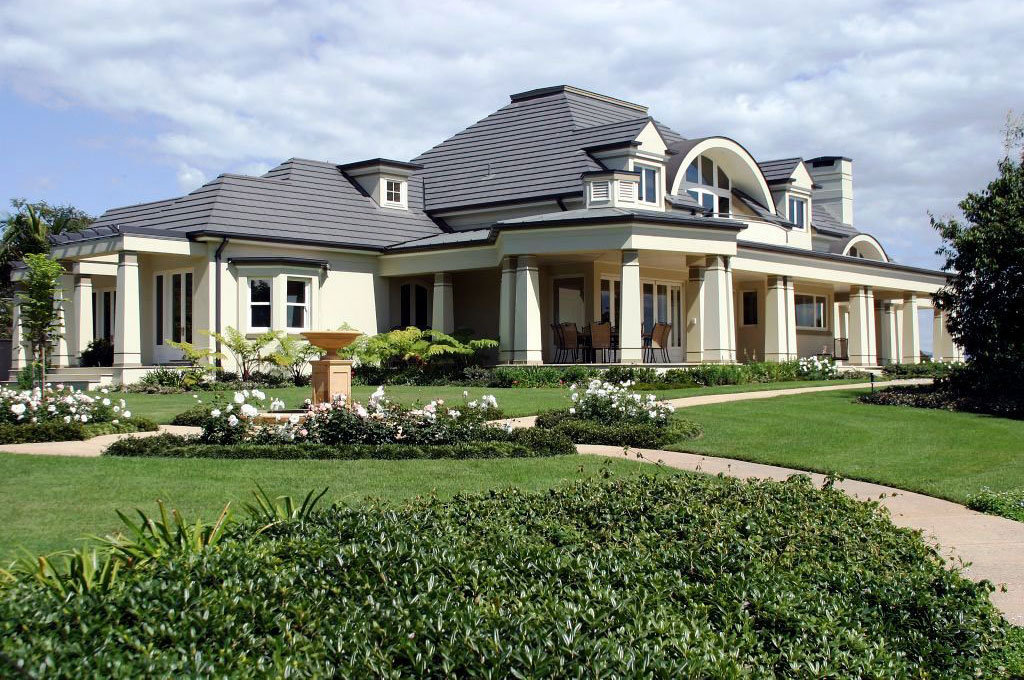 Monier Roofing Products: The Perfect Blend of Form and Function
02 October 2023
Discover the perfect blend of form and function with Monier Roofing Products from Higgins Roofing. Explore our range now. Call (03) 9842 7577 to learn more.
When it comes to roofing solutions, nothing beats the exceptional quality and innovative design of Monier roofing products. With a rich heritage spanning decades, Monier has earned a well-deserved reputation as a pioneer in roofing excellence. Their roofing products seamlessly blend form and function, offering homeowners and builders the perfect combination of style, durability, and top-notch performance. In this blog, we delve deep into the unparalleled benefits of Monier roofing products, showcasing why they are undoubtedly the preferred choice for roofing solutions worldwide.
Aesthetic Brilliance
Your roof is integral to your home's curb appeal, and Monier roofing products take this to heart. From classic terracotta tiles exuding timeless elegance to sleek and modern concrete roofing solutions, Monier offers a wide range of styles and colours to complement any architectural design. Whether you seek a traditional, contemporary, or eclectic look, Monier's roofing products effortlessly elevate the overall aesthetics of your home, leaving a lasting impression on all who pass by.
Unmatched Durability
A roof should withstand the test of time and nature's elements, and Monier roofing products deliver unparalleled durability. They are constructed using cutting-edge technologies and premium materials. Their roofing solutions are built to endure harsh weather conditions, including heavy rain, strong winds, and scorching heat. Monier's commitment to quality ensures that their roofs offer superior resistance to fading, cracking, and corrosion, maintaining their pristine appearance for decades.
Sustainable and Environmentally Conscious
Monier remains at the forefront of sustainable roofing solutions as environmental consciousness grows. Their commitment to eco-friendly practices includes utilising recycled materials in the manufacturing process and optimising energy efficiency during production. With Monier roofing products, homeowners not only invest in a durable roof but also contribute to a greener and more sustainable future.
Innovative Technologies
Monier's dedication to research and innovation has led to integrating cutting-edge technologies into their roofing solutions. Advanced coatings and surface treatments protect the roof from algae, moss, and pollutants, keeping it looking fresh and vibrant. Additionally, their energy-efficient designs contribute to reduced energy consumption and lower utility bills, making Monier roofs a smart investment for the long run.
Monier roofing products are widely considered the best in the roofing industry due to their exceptional quality and style. They are the ideal choice for homeowners and builders who want a roof that not only enhances the aesthetic appeal of their homes but also provides durability and excellent performance. With a wide range of styles, eco-friendly practices, and cutting-edge technologies, Monier roofing products continue to set the standard for excellence in the roofing industry.
Experience the pinnacle of roofing excellence with Monier Products, brought to you by Higgins Roofing – your go-to supplier for top-quality roofing solutions. As a trusted partner, we are dedicated to providing homeowners and builders with the finest range of Monier roofing products, blending style, durability, and innovation for unparalleled roofing solutions.