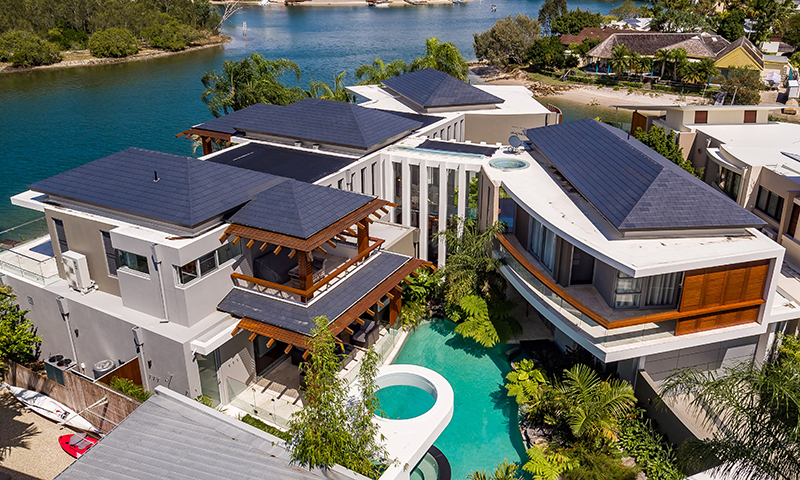 Here's Why the Summer Season is the Best Time to Repair Your Roof
21 November 2022
If your roof requires maintenance or replacement, you may be curious about when the time of year in Australia is optimal for arranging these projects. The reality is that we are currently in the middle of the best season, which is summer. This is the best time of year. In the following specifics, we will expound on why we assert this.
Ideal Time to Prepare the Roof for The Next Seasons
A roof exhibiting signs of wear and tear might be stressed to the breaking point by the weather in the fall and winter. To prepare your roof for this stress, you should consider re-roofing it or repairing it throughout the summer. If you take care of all the difficulties occurring right now at this time of the year, you can prevent those concerns from becoming even more serious in the following months.
Roofing Contractors Are Easier to Book During the Summertime
Because so many homeowners are preoccupied with Holiday preparations or just enjoying the pleasant weather, scheduling roofing maintenance or replacement jobs is likely the last thing on their minds right now. Because of this, the summertime tends to be a more convenient time to book appointments with roofers.
During The Summer Months, There Is Less Precipitation Overall
During the summer, there is a lower probability of rain, which means that your roofing needs are less likely to be interrupted or delayed. Roofers may still be able to do simple fixes despite the rain, but they will not be able to work on more active jobs like re-roofing.
The Temperatures Have Been Creeping Upwards
Because temperatures are higher during the summer, there is no reason to be concerned about an increase in heating costs, even if a re-roofing project temporarily lowers the roof's thermal performance. This is because temperatures are higher. Additionally, the sheathing is at the appropriate temperature for nailing or other attaching choices, which makes the installation go off without a hitch and go smoothly.
No Possibility Of Subfreezing Temperatures Or Snowfall Throughout The Summer
Another reason summer is the ideal time for roof repairs and re-roofing projects in Australia is that there is no fear of freezing weather, snow, or ice. Roofers have difficulty manoeuvring over rooftops when snow and ice are present; as a result, most roofers will avoid working on your roof during these circumstances unless it is an emergency.
Higgins Roofing can provide you with further information about why summer is the optimum season for re-roofing and roof repairs. We are experts in the installation of new roofs, as well as re-roofing and maintenance services for commercial and residential premises, in addition to other kinds of structures. Our business is available to our customers throughout the year, but the summer is the best time to solve any roofing needs they may have. Upon your request, we will provide you with an estimate of the cost of our services, and after your roofing projects are finished, we will provide you with a satisfaction guarantee.