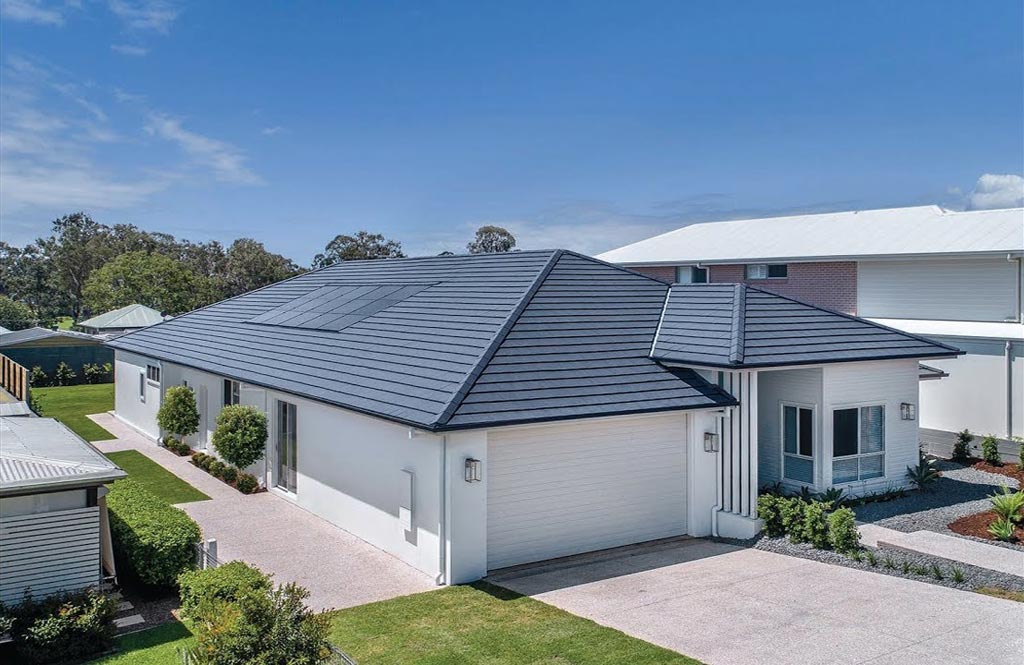 Effective Thermal Insulation Functions of Monier Roof Tiles
24 October 2022
Thermal insulation is one of the most significant system components of a roof, as it protects the building from heat and cold while helping to cut heating and cooling energy expenses. Thermal insulation has lately gained prominence owing to changing regulations worldwide, which place higher expectations on the thermal resistance of building structures to prevent energy loss for heating or cooling. Insulation types used in tile roofing systems must have good thermal values and appropriate mechanical capabilities to bear stresses.
Get the critical MonierTM roofing products you need from Higgins Roofing to create the ideal roofing system for your home and cut down on the amount of money you spend on monthly utility costs. Continue reading this article to find out why you should choose Monier roof tiles for your property.
Thermal Insulation Through Proper Ventilation
Roof ventilation should always be the first consideration when designing an efficient roofing system. A wind-powered ventilation system plays a crucial role in reducing the amount of heat that accumulates in the roof area by removing the warm air trapped there and replacing it with the cooler, ambient air drawn in from the outside. If sarking is utilised, proper ventilation is strongly advised. Ventilation of your roof space may be of great advantage to you since it removes hot air from your roof space in the summer, removes damp air from your roof space in the winter, decreases the strain on your air conditioner, and helps cut energy expenses.
Improved Thermal Insulation via Energy Efficiency
Choosing the correct roof may make or break the appearance of your home. With the roof accounting for up to 30% of your home's façade, it's no surprise picking the appropriate decision is critical. First impressions do matter when it comes to enhancing the value of your house. The capacity of Monier roof tiles to be energy efficient is one of its distinguishing features. Insulation solutions reduce the movement of heat and cold through your ceiling, allowing for temperature management in living rooms all year.
Energy-Saving and Sustainable Function
You will reduce energy use and save money if you have good insulation. Roof insulation might assist you when you need to keep the heat or cold inside. After having their slate roofs insulated, some homeowners have reported savings of up to twenty per cent. However, the facts supporting this claim may vary.
Adding insulation to your roof is one of the most significant things you can do to reduce the energy used in your house. However, if you save energy, you are also contributing to reducing pollution. Therefore, lowering the quantity of energy we use can significantly impact the surrounding environment.
Advantages of Monier Roof Tiles
Up to 95% of the radiant heat penetrating your roof may be reflected out by the basic Monier roofing materials, increasing the R-value and hence the thermal insulation value of your roof. In addition, it lessens air leakage within the roof, which makes insulation more effective and, in turn, makes your house more energy efficient. In addition, it prevents wind-borne rain and dust from entering your home. It's a supplementary layer of defence against embers.
Interested? Contact us today!