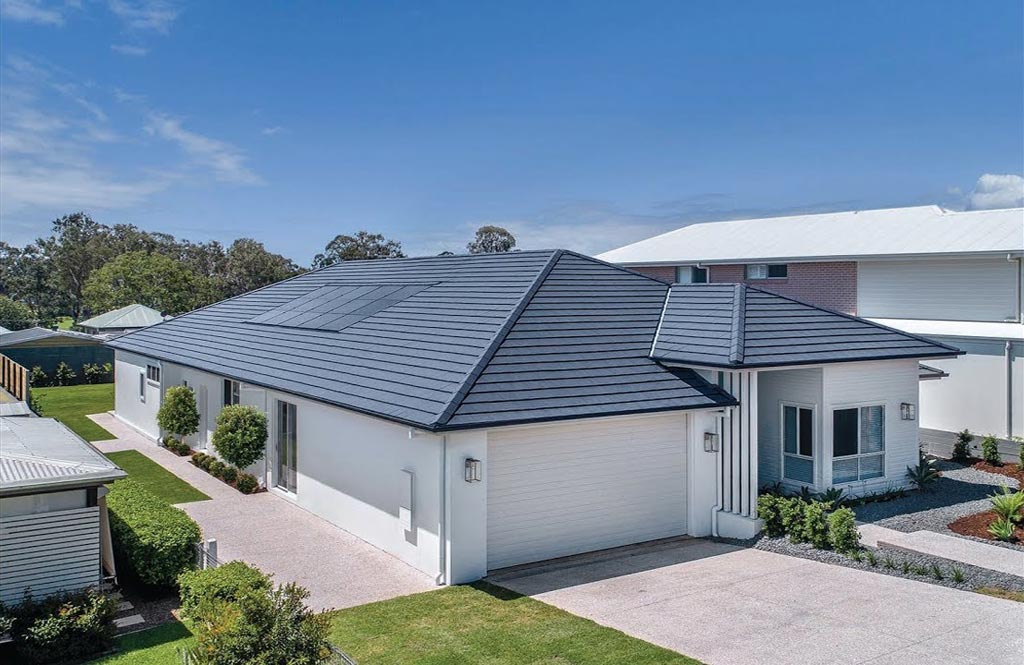 Design Aesthetics and Benefits of Monier InlineSOLAR for Concrete and Terracotta Roofing
09 April 2020
For homeowners, it is important to have a roof that is pleasing to the sight yet functional at the same time. Lucky for you, Monier has a product that would suit this particular needs. Below are the design aesthetics and benefits of Monier InlineSOLAR for concrete and terracotta roofing.
Monier's InlineSOLAR™ is Compatible With Any Profile of Monier™ Concrete and Terracotta Roofing
One reason the Monier™ InlineSOLAR™ panels are the ideal roofing addition is that they are compatible with all the various profiles of the Monier™ Concrete and Terracotta roofing options, which provides you with flexibility in design. You can select the black-framed standard ones or the upgraded choice of the industry-leading Canadian Solar panel system to deliver solar power to your house attractively and efficiently.
Monier's InlineSOLAR™ Maintains a Stylish Design
Monier's  InlineSOLAR™ grants you the flexibility to integrate solar into your roof. Your roof will be clever and stylish with industry-leading all-black solar panels which enhance your system and your home's look. Full battery compatibility with Tesla Powerwall 2 allows you to take the power of your solar roof further – maximising your return on a solar roofing investment.
Monier's InlineSOLAR™ Panels are Sleek and Recessed
Since these panels are of a recessed, sleek design, they fit with your Monier™ Terracotta or Concrete roofs perfectly. Their low profile is not only eye-catching, but it also is less prone to damage from wind and debris that other brands of panels are for roof solar applications. On top of this, their innovative integration keeps your roof sturdy and watertight.
Monier's InlineSOLAR™ Offers Perfect Roof Fit
Monier's InlineSOLAR's™ recessed panels can offer the perfect fit for your roof, with a combination of high-efficiency and sleek design. Watch the video to see how InlineSOLAR™ could be the solar solution for your next re-roof or build.
Monier's InlineSOLAR™ Comes in Various Options
Available exclusively with all Monier Concrete and Terracotta roofing tiles, Monier's InlineSOLAR™ comes in packages that can either be a Bradford Chargepack Pro InlineSOLAR™ and Bradpack Solarpack Pro with InlineSOLAR™. Both are a flexible, powerful and stylish. These options can future-proof your home and create a sustainable and reliable energy-saving roof tiling.
Monier's InlineSOLAR™ Panels Are Compatible with Tesla Powerwall 2
With these panels being fully compatible with the Tesla Powerwall 2, if the grid goes down you will still receive power to your home. In fact, the Powerwall works so quickly at detecting an outage that you will not even notice that it has restored power to your home automatically. In addition, the solar power from the InlineSOLAR™ panels will keep the Powerwall charged so that your solar can continue to provide power in an outage.
To learn additional details about why you should use Monier's InlineSOLAR™ for your home, consult with our company, Higgins Roofing. We specialise in installing all the roof tiles that Monier™ manufactures and will advise you on which version is ideal for your home.