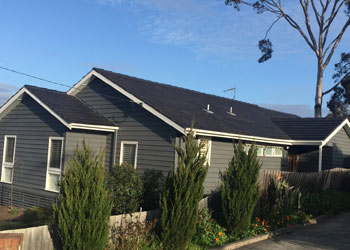 Check Out the Wide Range of Options from Wunderlich Roof Tiles CSR
27 January 2022
Terracotta tiles have been unearthed multiple times in history. It's because terracotta possesses lasting strength and durability. It also has great versatility and natural beauty from the earth itself (terracotta is Italian for baked earth). The current terracotta products are made from virtually the same 'ingredients' used to produce these ancient and enduring relics.
Our terracotta tiles need little to no maintenance, and will not fade. Of course, the heritage value of a tiled roof cannot be overlooked. In suburban streets and country towns, the traditional pitched roof with its distinctive terracotta tiles has helped form the character and atmosphere of the places we call home. Many heritage homes are adorned and protected by the original Wunderlich roof tiles installed almost one hundred years ago.
Naturally, the value of a terracotta roof is not limited to its enduring beauty and heritage qualities. As the real estate market continues to prove, the prestige, durability and practicality of a terracotta tiled roof can increase the resale value of your home.
Our range is what puts our terracotta roof tiles on top. You put much of yourself into the house you build, so your choice of roof tile is the cap on your style. Practical but beautiful, classic yet contemporary, fashionable but enduring, Wunderlich's extensive range offers a selection of shapes, or profiles, whose designs have been adapted from and influenced by varied modern and cultural sources. We also offer an impressive range of natural colours and finishes to complement any design.
Tips in Installing Roof Tiles
All roofs have a pitch even when they are considered 'flat.' This is to ensure that the water drains off the roof fast enough to minimise the roof tiles' ability to absorb it. Also, remember the waterproof layer under the tiles to prevent water from seeping into the sheathing. The amount of water that concrete or terracotta tiles absorb is so low that it is not enough to damage the tiles or the structure of the house.
After the installation of concrete roof tiles, the concrete keeps hardening due to exposure to the heat of the sun. This continuous hardening process makes the tiles less porous. For this reason and others, these tiles can last 50 years or more. You can choose from varied colours and profiles of concrete roofing tiles.
Terracotta has been used for centuries in roofing and other items due to its durable nature. It, like concrete, does not develop higher porosity over time. Roof tiles of terracotta come in many different profiles and colours. Terracotta tiles also have an expected lifespan of at least 50 years.
Choose a Quality Brand of Roof Tiles to Avoid Issues
For your protection, you need to select a reputable brand of roofing tiles to prevent any issues with excessive porosity since not all brands are of equal quality. In addition, hire an expert roofing company to install these tiles to guarantee that your entire roof is as it should be for years of wear.
For professional roofing maintenance and other related tasks, turn to Higgins Roofing. Our company will issue a no-obligation, free quote upon request. Also, we specialise in all types of roofing, re-roofing and roof installations, including maintaining, repairing and installing Monier™ roofing products. We deliver quality results with each job that we perform.