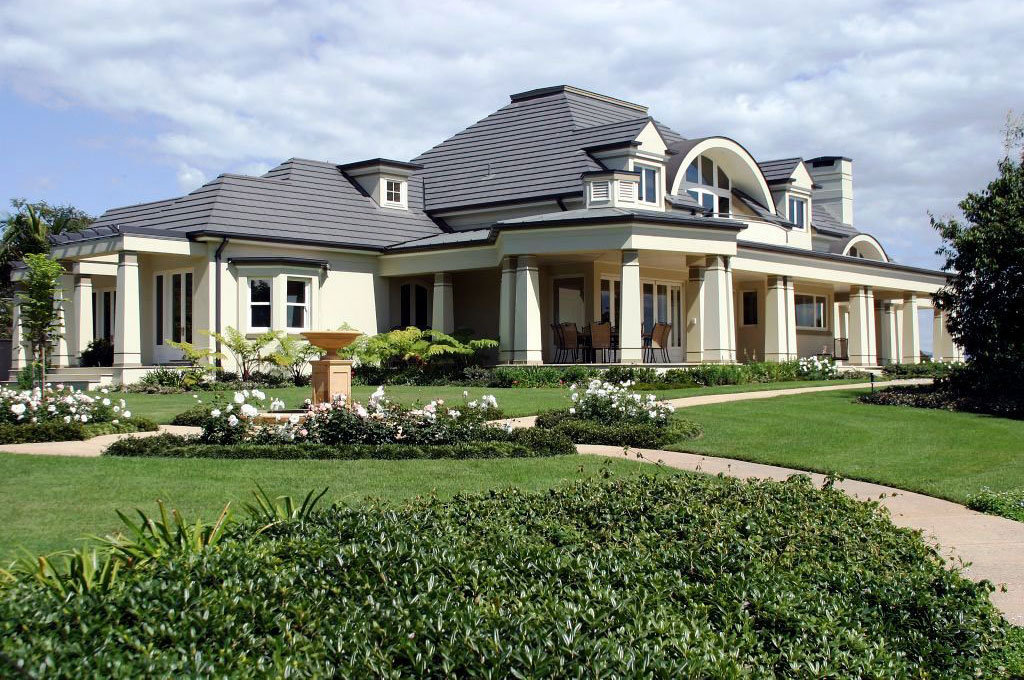 Collecting rainwater from the roof runoff in tanks has been practiced for centuries to conserve water. The roof materials play an important part on what you can and cannot use this rainwater for on your property. With the right roof materials, it is even clean and safe enough for drinking. Terracotta is one of the materials that experts and others prefer for this purpose, and this is where Monier™ terracotta roof tiles come out ahead of the competition due to their various attributes.
Monier™ Terracotta Roof Tiles Contain Local, Natural Materials
The first attribute of Monier™ terracotta roofing tiles is the fact that they contain raw, natural clays from the landscape of Australia. Due to their organic characteristics, the rainwater that runs off the roof and into a tank is clean and safe for consumption as well as for other purposes. Also, their finish makes them easy to clean periodically throughout the year.
Monier™ Carefully Handcrafts Its Terracotta Roofing Tiles
To ensure that each terracotta tile has a uniform shape according to its profile, Monier™ moulds the tiles by hand. The company employs skilled craftsmen that have the knowledge and expertise to perform this task in a precise, quality fashion.
You Can Select From a Wide Range of Profiles and Colours
Since Monier™ understands that homeowners' taste in colour and profile differ as do their requirements style wise, the company offers numerous choices in both. You can select the profile and shade that best suits your home and unique preferences.
Terracotta Roof Tiles by Monier™ Maintain Their Colour Depth and Richness Over the Years Without Fading
Monier™ locks the colour in with their terracotta roofing tiles to ensure that the richness and depth of each shade last for years to come without fading. Your roof will stay looking attractive far longer than many other brands of terracotta roof tiles on the market today.
Monier™ Issues a 50-Year Guarantee for Its Terracotta Tiles

Along with the fact that Monier™ roof tiles are from a natural material that helps the rainwater be pure enough for reuse and consumption and their other attributes, you should turn to these tiles for your next roof because the company provides a 50-year guarantee of quality with these tiles. Monier™ knows the durability of this product and has no trouble safeguarding your purchase for you in this manner.
For further information about why Monier™ terracotta roof tiles are the ones to ensure that your rainwater in the tank is clean and safe, consult with Higgins Roofing. We are an authorised dealer and installer for all the roofing tiles that Monier™ offers.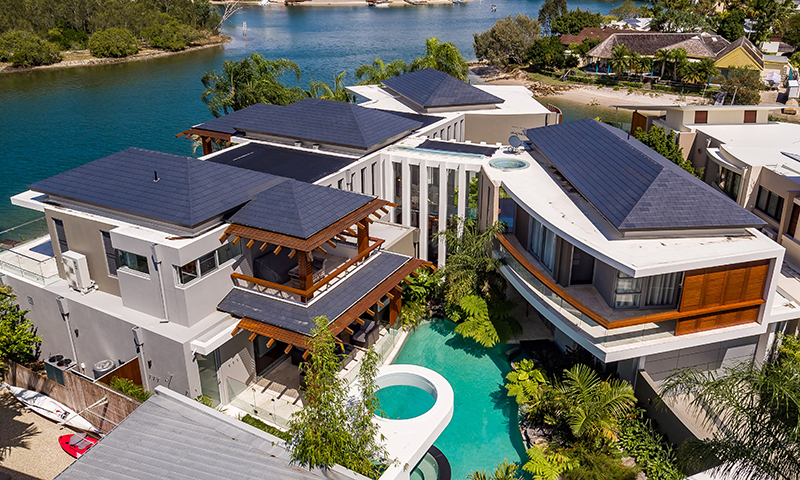 Many homeowners are turning to solar power at least partially to reduce their dependency on traditional electricity sources. Monier™ has helped in this goal by offering its own line of solar panels. As a result, to add solar to Monier™ Concrete or Terracotta roofing tiles, you need look no further than the company's InlineSOLAR panels. They are the practical roofing addition for the following reasons.
Compatible With Any Profile of Monier™ Terracotta and Concrete Tiles
One reason the Monier™ InlineSOLAR™ panels are the ideal roofing addition is that they are compatible with all the various profiles of the Monier™ Concrete and Terracotta roofing options, which provides you with flexibility in design. You can select the black-framed standard ones or the upgraded choice of the industry-leading Canadian Solar panel system to deliver solar power to your house attractively and efficiently.
InlineSOLAR™ Panels are Sleek and Recessed
Since these panels are of a recessed, sleek design, they fit with your Monier™ Terracotta or Concrete roofs perfectly. Their low profile is not only eye-catching, but it also is less prone to damage from wind and debris that other brands of panels are for roof solar applications. On top of this, their innovative integration keeps your roof sturdy and watertight.
InlineSOLAR™ Panels Are Compatible with Tesla Powerwall 2
With these panels being fully compatible with the Tesla Powerwall 2, if the grid goes down you will still receive power to your home. In fact, the Powerwall works so quickly at detecting an outage that you will not even notice that it has restored power to your home automatically. In addition, the solar power from the InlineSOLAR™ panels will keep the Powerwall charged so that your solar can continue to provide power in an outage.
Various Packages of InlineSOLAR™ Panels are Available
You can select from different packages of InlineSOLAR™ to ensure that you receive the setup that delivers the right amount of solar power for your preferences and needs. Examples of these packages are:
• InlineSOLAR™ 4.4 kW with a Bradford ChargePack is a flexible, stylish choice that also is powerful.
• InlineSOLAR™ 6.7 kW with a Bradford ChargePack has the same great style and flexibility as the version above but provides additional power to your home.
• InlineSOLAR™ 9.5 kW with a Bradford SolarPack delivers solar power in a highly efficient and attractive way. It also provides the highest amount of power from the sun that you can get in InlineSOLAR™ panels.
For further details about the reasons that make Monier™ InlineSOLAR™ panels the practical addition to your roof, consult with Higgins Roofing. Our company is an authorised dealer and installer for these panels as well as the Monier™ roofing tiles.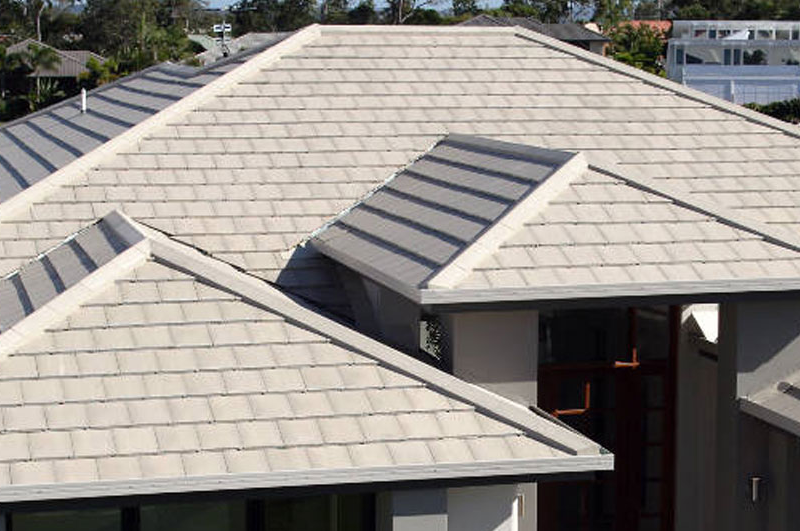 When selecting a new roof, one feature to look for is high durability in all types of weather, especially during the winter months of the year. After all, it is the winter weather that causes frost and ice to occur on roofs. This can make the tiles or other roofing materials wear out quickly unless you choose one that is impervious to these damaging elements. One type of roof tiles that stands up durably throughout the winter is the Monier™ Concrete tiles. Why we state this is that these tiles are impervious to frost and ice and as a result, they will not warp, crack or break no matter how low the temperatures go for the following reasons.
Monier™ Manufacturers Its Concrete Tiles with Quality Materials
The materials in Monier™ Concrete tiles are all high quality and so is the process by which this company forms the tiles. As a result, these tiles are resilient and long-lasting in all types of weather ranging from freezing to extremely hot.
The Concrete Tiles By Monier™ Continue to Harden after Installation
Concrete is an interesting material due to the fact that it keeps on hardening after installation under the sun's rays. For this reason, it grows stronger over time instead of weaker. Combine this with the fact that Monier™ uses top-quality materials and processes to create these tiles and your roof cannot possibly be more durable with any other roofing material.
High Colour Performance
Even during conditions that cause frost and ice to form, these tiles retain their colour longer without fading. CAT Colour helps these tiles outperform the standard Colorbond® Steel. Colour lock technology or C-LOC is why these tiles last longer without fading. The colour is mixed with the concrete for starters with a final coating of colour on the surface of the tiles.
Monier™ Tests Its Tiles in Actual Australian Conditions
Another reason that Monier™ concrete tiles are impervious to frost and ice is because the company tests them in Australian weather and environmental conditions to ensure that they will hold up durably. The company does not simulate these conditions in a laboratory. It performs the testing out in the actual elements.
For additional details about what makes Monier™ Concrete tiles impervious to frost and ice, consult with Higgins Roofing. We are an authorised dealer of these tiles. Also, our company specialises in a wide assortment of quality roofing services. Our company will repair and existing roof, re-roof, install new roofs and help you maintain your roof. Monier™ issues a 50-year guarantee of its concrete roofing tiles, and we provide a guarantee on our services and other roofing materials for your protection.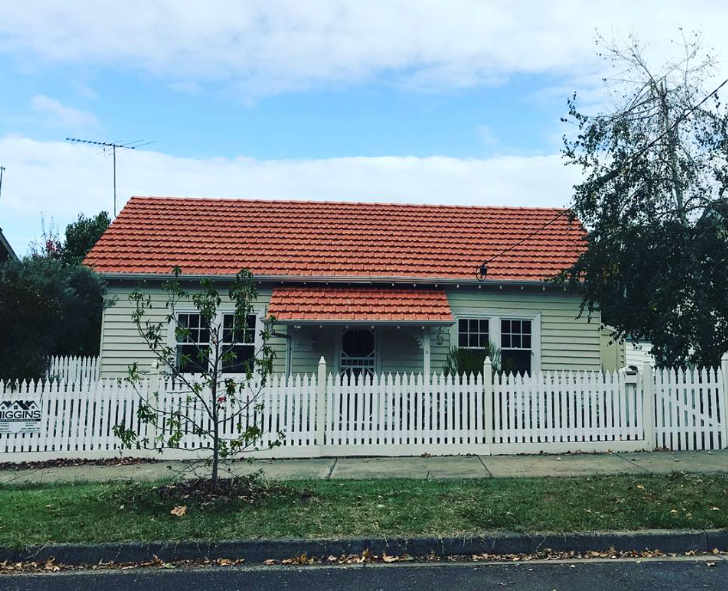 Many homeowners are turning to terracotta or concrete roofing tiles for their roofs, while others fear that these tiles become more porous over the years. Since these materials start off with the ability to absorb water easily during their manufacturing process, it is not surprising that the latter group may think this way. With this being said, it is a mistaken belief. Some experts will tell you that you need to seal or re-seal these tiles to ensure that they do not absorb water, but before you just go along with this blindly, you need to educate yourself further on this topic.
The Pitch of the Roof Highly Influences the Drainage Ability of It
All roofs have a certain pitch even when they are considered 'flat.' This is to ensure that the water drains off the roof fast enough to minimise the roof tiles' ability to absorb it. Also, you need to remember that there is a waterproof layer under the tiles to prevent water from seeping into the sheathing. The amount of water that concrete or terracotta tiles absorb is so low that it is not enough to damage the tiles or the structure of the house.
Concrete Tiles Become More Resilient With Time
After the installation of concrete roof tiles, the concrete keeps hardening due to exposure to the heat of the sun. This continuous hardening process makes the tiles less porous. For this reason and others, these tiles can last 50 years or more. You can choose from a wide variety of colours and profiles of concrete roofing tiles.
Terracotta Tiles May Outlast Your House
Terracotta has been used for centuries in roofing and other items due to its durable nature. It, like concrete, does not develop higher porosity over time. Roof tiles of terracotta come in many different profiles and colours. Terracotta tiles also have an expected lifespan of at least 50 years.
Choose a Quality Brand of Roof Tiles to Avoid Issues
For your protection, you need to select a reputable brand of roofing tiles to prevent any issues with excessive porosity since not all brands are of equal quality. In addition, hire an expert roofing company to install these tiles to guarantee that your entire roof is as it should be for years of wear.
To learn additional facts about if roof tiles become more porous over time, consult with Higgins Roofing. We provide expert workmanship with each roof that we work on, whether it is a new one, re-roofing job, roof restoration project, or roof extension. Also, we are an approved dealer for Monier™ brand of roofing tiles, which are superior to most other brands here in Australia.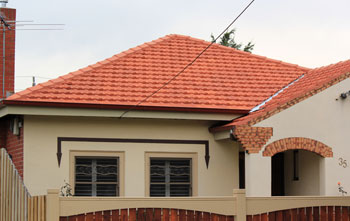 When it is time to refurbish your roof, if your roof is still in viable condition with no signs of structural damage and consists of only one layer of roofing materials, you can opt for re-roofing which is less expensive than roof replacement is. This means that you have caught your roof's aging issues in time to save money. Now, it is time for you to choose your new roof tiles. For this reason, we are here to explain the following benefits of using Monier™ roofing tiles for your timely re-roofing project.

You Have Three Exciting Categories of Monier™ Roofing Tiles to Consider
Monier™ offers you an exciting collection of roof tiles in the following three categories:
Concrete tiles from this company continue to harden after installation as the sun bakes them. They become even sturdier than they are in the manufacturing plant for this reason, which leads to their 50-year lifespan.
Terracotta tiles from Monier™ are made in this country using local materials. The company shapes and moulds each tile by hand. With such workmanship and materials, it is no wonder that these tiles can last up to 50 years and more.
Elemental™ Series is the latest offering by Monier™, the tiles in this category are designed specifically for low-pitched roofs. They come with a 30-year performance guarantee.
A Wide Range of Profiles and Colours Are Available in Each Category of Monier™ Roof Tiles
Each of the above categories offers you a wide assortment of colours and profiles so that you can personalise your roof. Just select the profile and colour that best suits your house.
All Colours of Monier™ Are Highly Durable
Roofing tiles by Monier™ contain the latest in colour technology to ensure that their shades do not fade under exposure to the Australian weather conditions easily. The guarantee on how long their colours last vary between tile categories, so consult your roofer to learn details on your chosen model.
Monier™ Tests Its Products in Australian Conditions to Ensure Their Resiliency
All tiles from Monier™ also come with substantial structural guarantees. The company can do this since it tests their tiles extensively in the real weather and environmental conditions here in Australia.
To learn additional details about the money-saving benefits of a timely re-roofing using Monier™ roof tiles, consult with Higgins Roofing. Our company specialises in re-roofing, new roofs, roof extensions, and roof restorations with roofing tiles from Monier™. Also, we are experts in installing the InlineSolar™ tiles as well with compatible roofs throughout the Melbourne area.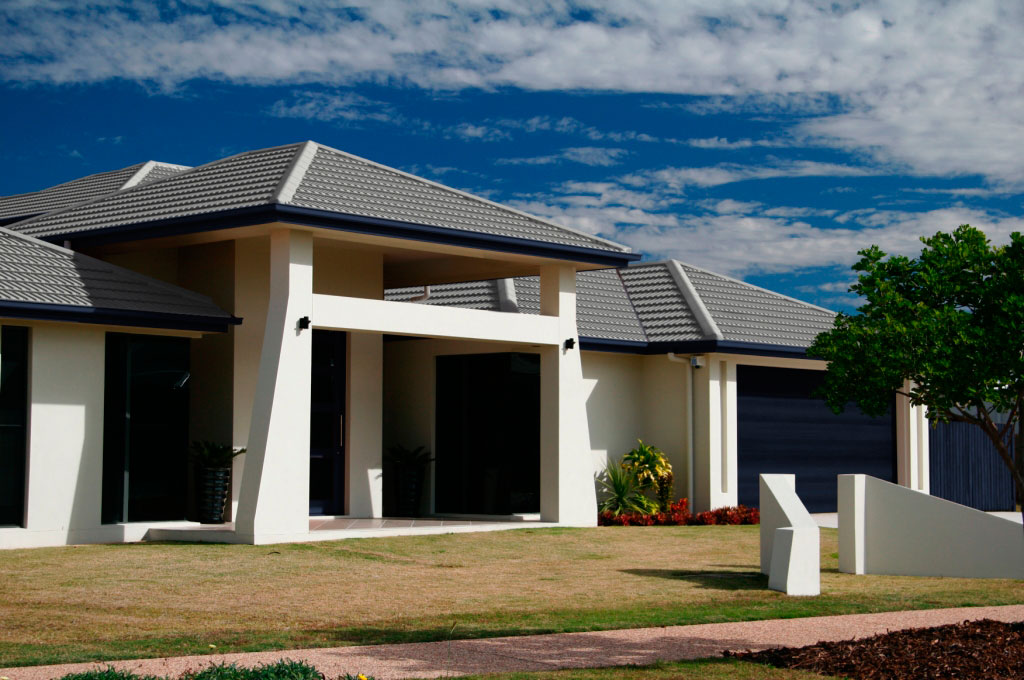 In a normal roof construction, battens are attached to the sheathing over the underlayment. Usually, they are wood but can be of other durable materials as well. The roof tiles, slates or metal sheets are affixed to the battens in a secure fashion with the appropriated fasteners. Their orientation is determined by environmental conditions, roof pitch and the type of roofing material that is being installed. While properly installed, quality battens last for a long time, there are times that you will need to replace them.
When You Redesign Your Roof Layout
Anytime that you redesign the layout of your roof as with certain types of renovations and extensions, you will need to replace the battens as well as the other elements of the roof. Storm damage or knockdown rebuilds are two examples of when this type of renovation may occur.
A Full Roof Replacements Might Call for New Battens
Since a full replacement of the roof typically involves the underlayment and possibly the sheathing at least in spots, new battens will need to be installed. This batten replacement does not hold true when you are overlaying a new roof on an old one, though, since you do not remove the present roofing tiles or other surface materials. In a full replacement, you remove all of the old to install the new.
Partial Damage to a Roof
If your roof has damage only in one or two sections of it, the battens might require replacement to fully repair the roof. Of course, it depends upon the extent of the damage as to how many will need replacing. Hail and falling tree branches may cause this type of partial damage.
Deteriorating Battens 
Another major reason for battens to need replacing is when they are deteriorating for any reason. Once the battens start to decay or weaken, the integrity of the rest of the roof can be negatively affected. Wood ones suffer from this issue a bit more than the battens that are from other materials such as fibreglass, metal or plastic.
Present Roof Is Not in Compliance With Local Building Codes
At times, older structures must be brought up to current building codes, even when the roof is in good condition. A situation such as this might call for the battens and roof to be replaced.
For further details about when to replace the battens on your roof, consult with Higgins Roofing. Re-roofing, roofing and roof maintenance are our specialties, and we deliver quality result with each project that we perform for our clients.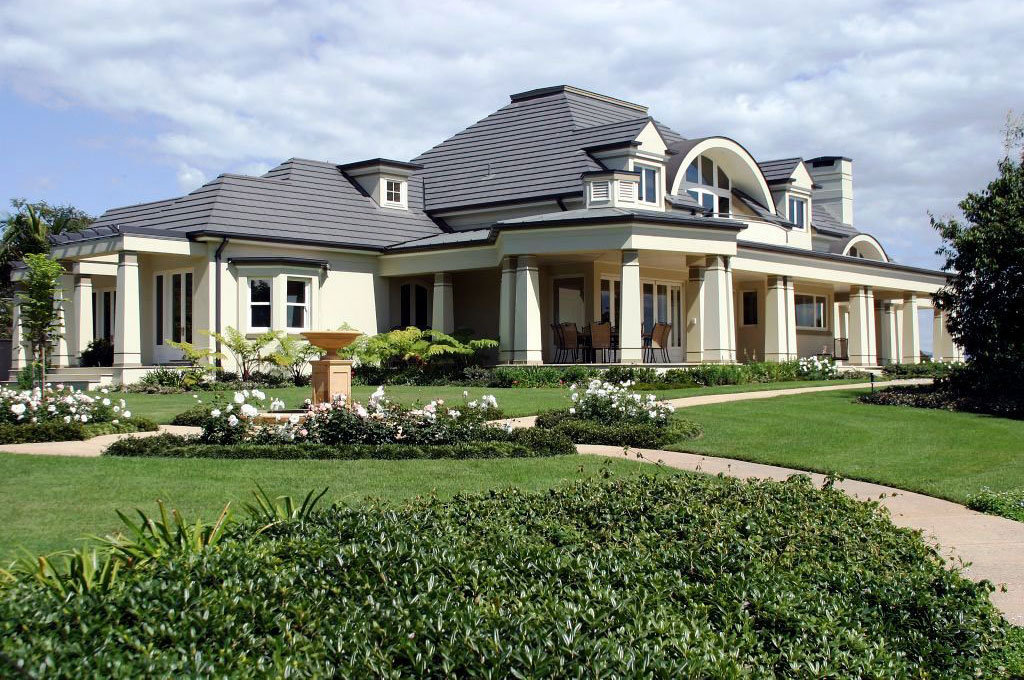 The Spanish architectural style is quite popular here in Australia. It not only is reminiscent of the architectural traditions that the Spanish Empire spread to various parts of the world during the twentieth century, but this style also is full of romantic charm and even earthy characteristics. While you can stray from the basis of this style a bit to make your house unique, you must adhere to certain signature features to ensure that you capture the overall feeling of this style accurately. One such signature feature is a roof that tends to be low-pitched and contains terracotta tiles. To guarantee that your roof holds up durably over the years with your Spanish-style Australian home, choose nothing but the best, which just happens to be Monier™ terracotta tiles.
Monier™ Terracotta Tiles Are Manufactured With Local Materials
Not only does Monier™ make its terracotta roof tiles here is Australia from local materials, but the company also tests the tiles in the weather and environmental conditions that occur in this country. By doing this, the company can fully guarantee that its tiles will hold up for years in a resilient fashion.
Terracotta Is a Time-Tested Material for Roofing
Another reason to use the terracotta tiles from Monier™ is that their material is historically correct for the Spanish
style of home. Terracotta has been used for many purposes for centuries, including roofs.
Monier™ Offers Different Profiles and Colours in Its Terracotta Tiles
You have numerous choices as far as colours and profiles when you decide to install Monier™ terracotta tiles for your Spanish-style Australian home. Select according to your overall colour scheme and the degree of pitch that your roof contains. For a low-pitched roof, you will need the Nouveau profile in these tiles. We explain this further in the next section.
The Modern Nouveau Profile of Terracotta Tiles From Monier™ Is Suitable for Low-Pitched Roofs
If you need to achieve a pitch as low as 12 degrees, the modern Nouveau profiles in these tiles accomplishes this with the addition of sarking. Also, this profile is highly contemporary in appearance.
The Monier™ Terracotta Tiles Are Energy Efficient

An additional reason to use these tiles on your Spanish-style roof and house is that they are energy efficient during the manufacturing process as well as for your home. Your house will stay warmer in cold weather and cooler in cold weather, thanks to their high thermal performance.
For further facts about using Monier™ terracotta tiles in your Spanish-style Australian home, consult with Higgins Roofing. We specialise in all types of roofing jobs and in installing Monier™ roofing tiles.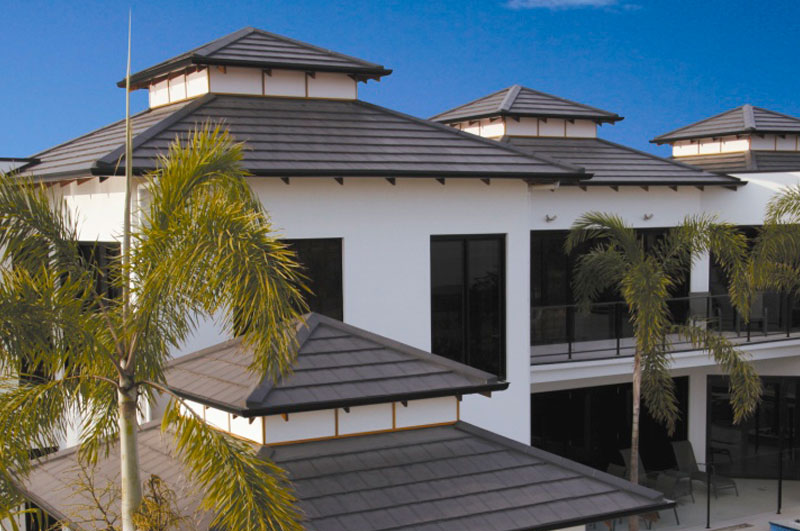 You must select your roofing carefully for any style of roof today to ensure that your home is thoroughly protected. This fact goes double for flat roof designs for modern houses since all materials are not suited to low-pitched roofs. Also, you need a resilient choice that will last for years without major issues happening constantly. Monier™ offers different styles of roofing tiles that will fit your needs perfectly. Learn additional facts about this topic in the following.
Monier™ Roofing Tiles Come in Different Styles
One benefit of choosing Monier™ tiles for your roof is the fact that you have a choice and are not just limited to one style. This company makes terracotta and concrete roofing tiles along with the Elemental™ series ones. All of them come in different profiles and colours to widen your choices even more. In addition, Monier™ tests each group of tiles in the various Australian conditions to ensure that they will stand up throughout the years durably.
Some of Monier™ Roof Tiles Are Suitable for Low-Pitched Roofs
All of the concrete roofing tiles from this company are suitable for flat roofs since they will go down as low as a 15-degree pitch with sarking. The concrete in them keeps hardening even after installation to increase its durability. Monier™ roofing tiles in its Elemental™ series are innovative, streamlined, contemporary and lightweight in design, and they are manufactured specifically for low-pitched roofs like the flat ones. Depending upon the style of this series that you select, the tiles are suitable of a pitch as low as 10 to 15 degrees. With the terracotta tiles, the Nouveau modern profile is the one to select for a flat roof due to the fact that it will reach a pitch of 12 degrees with sarking.

Monier™ Backs Their Products with a Substantial Guarantee
SinceMonier™ knows that their roofing tiles are high-quality ones, they back each of their tiles with a lengthy guarantee. This protects you and other homeowners who select these tiles for their flat roofs. If you ever have an issue with one of Monier™ tiles during the guarantee period, the company will make it right.
To learn additional reasons why Monier™ tiles are ideal for flat roof designs for a modern home, contact Higgins Roofing. We specialise in installing any of the roof tiles from this company. Along with the guarantee from Monier™, we offer our own on our workmanship and other roofing materials. Upon request, we will issue you a quote for your specific roofing project.
When you own an ocean-view or a beachfront home, you must ensure that it can stand up to exposure from saltwater along with the other environmental and weather elements of your location. This includes the roofing material on your house. Whether your house needs a roof to finish its construction or you require a replacement of an old one, you should learn about the following qualities of Monier™ roofing tiles that make them ideal for your roof.
All of Monier™ Tiles Are Made to Endure the Australian Conditions
Monier™ makes all of its roofing tiles to withstand the Australian weather and environmental conditions. The company thoroughly tests the tiles to guarantee this fact. Not only will they hold up for years in an inland location, but they also are durable under intense UV rays or with exposure to saltwater.

Three Types of Roofing Tiles Are Available From Monier™
You have a wide assortment of choices with Monier™ since it offers the terracotta, concrete and Elemental™ Series roof tiles. Each one offers a variety of profiles and colours. We offer further details about each style in the next three sections.

Monier™ Terracotta Roof Tiles
Terracotta has been used for centuries in construction and roofing for its resiliency to heat, wind, rain, intense UV rays and even the saltwater spray from the ocean. Even after years of use terracotta tiles from Monier™ retain their original colour and structural integrity.
Concrete Monier™ Roofing Tiles
One reason these tiles are ideal for your ocean-view or beachfront home is the fact that they are a cost-effective choice. Also, Concrete tiles by Monier™ continue to harden after installation as they absorb the sun's rays. This makes them strengthen over time. These tiles will not corrode or rust near saltwater unlike metal roofs. Monier™ uses C-LOC technology to ensure that the colour of these tiles lasts for years without fading. On top of all of these features, concrete tiles are a fire-proof choice for your roof.
Monier™ Elemental™ Series Roofing Tiles
This line of tiles is the newest one from Monier™, and it is contemporary and innovative in nature. The Elemental™ roofing tiles are lightweight and streamlined to meet the needs of property owners who have low-pitched roofs. They are highly durable in all Australian conditions, including locations that receive saltwater exposure. In addition, these tiles are backed with a 10-year guarantee on colour performance due to their durable UV colour coating.
For further information about why Monier™ roofing tiles are ideal for your ocean-view or beachfront home, consult with Higgins Roofing. We are an authorised dealer and installer for these roof tiles.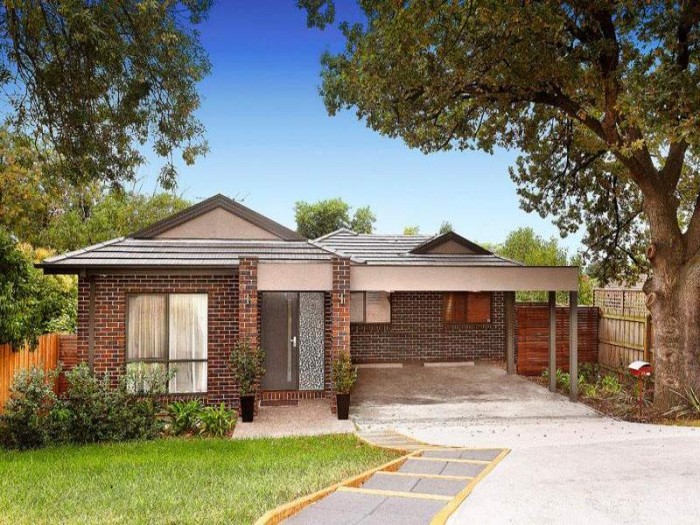 The use of terracotta for various purposes dates back approximately six thousand years. Its history of being used for roof tiles here in Australia dates back to the late 1800s with the Federation-styled homes. These houses had complex roof designs that provided an air of grandeur to them. You can still see examples of these homes throughout this country. Today, Monier™ is carrying on this history with its quality terracotta roof tiles, which are made with a heritage-preserving tile technology.
Monier™ Makes Each Terracotta Roofing Tile by Hand
Just as many of the original terracotta tiles, Monier™ makes theirs by hand moulding them into the various profiles that they offer. Each one receives the same attention to ensure that every detail is to perfection.
Monier™ Terracotta Roof Tiles Contain Local, Raw Materials
All of this company's terracotta tiles contain raw materials from the Vermont area of Australia. On top of this, Monier™ chooses the materials carefully to ensure a continuity of quality between batches.
Terracotta Roofing Tiles by Monier™ Are Energy-Efficient All Throughout the Year
After installation, these tiles provide high thermal performance any time of the year. They help your house to be cooler in warm weather and warmer in cold weather. Also, it allows your roof to breathe, which reduces the risk of condensation, mildew and mould. Even the manufacturing process for these tiles is energy-efficient.
Monier™ Guarantees That the Colour of These Tiles Will Last a Lifetime
The colour of these tiles will last throughout the lifespan of them since Monier™ locks it into each tile. As a result, your roof will not fade with sun exposure or with age.
Monier™ Terracotta Roofing Tiles Offer Design Flexibility
Another benefit of these tiles is the fact that they come in different profiles and numerous colours. Regardless of the style or colour theme of your home, you can find a Monier™ terracotta tile that will be suitable and complementary.
Terracotta Roof Tiles by Monier™ Are Highly Durable
The durability of these tiles is superior to many of the other brands available today. That is why you receive a 50-year guarantee from Monier™. Just as the Terracotta Army has endured for thousands of years without deteriorating completely to dust, these tiles hold up the tradition of this durability today.
For additional facts about Monier™ terracotta tiles and its heritage-preserving tile technology, contact Higgins Roofing. We specialise in all types of roofing services, and we are an authorised distributor of all of Monier™ roofing tiles. Our company delivers quality workmanship that we back up with a guarantee of satisfaction.