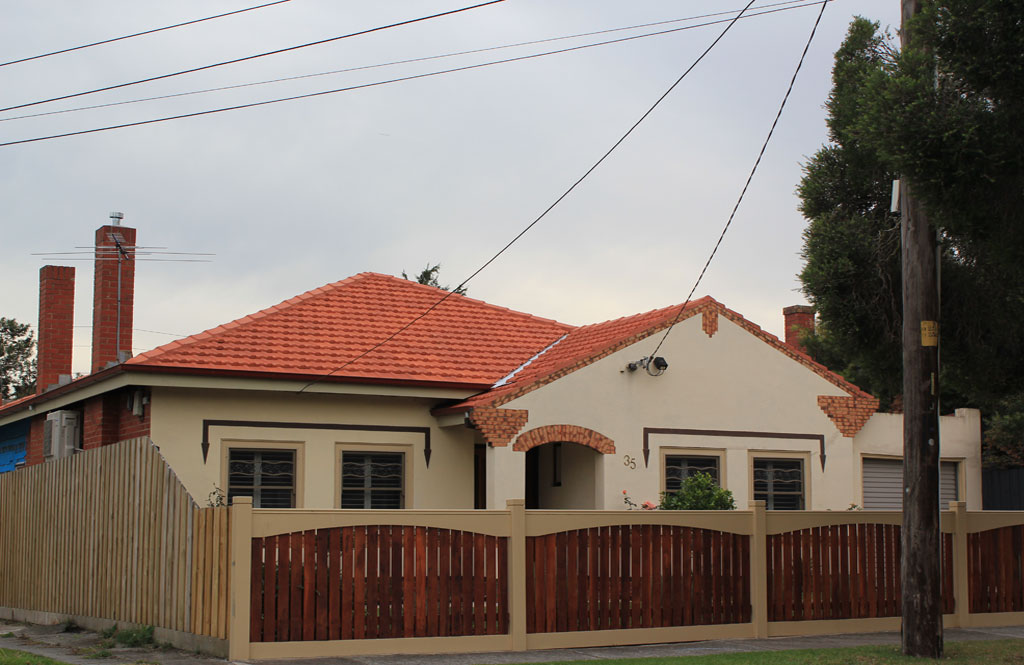 Selecting the right roof for your house is one of the most serious decisions that you may ever make for your home since it makes up about one-third of your house's exterior. It has a significant influence on your home's curb appeal for this reason. Without the correct roofing material, the roof may negatively impact the value of your home. However, choosing an attractive, durable one will increase the house's value. Monier™ understands the importance of a quality roof and has committed a great deal of time and resources to developing the company's C-LOC™ technology that ensures long-lasting, resilient roof colour for years to come with Monier™ concrete roofing tiles. Choosing this company's roofing materials that contain this technology brings you the following advantages.
Your Roof's Colour Will Last Eight Times Longer Than the Standard COLORBOND® Steel
Monier™ concrete tiles with C-LOC™ technology provides eight times the colour performance than the standard COLORBOND™ steel in both colour and gloss retention. This means that you receive years more wear before the coating needs attention.
C-LOC™ Technology Helps Make Monier™ Roof Coatings Extra Resilient to UV Exposure
Another benefit of this technology is that it makes your roof extra durable to UV exposure. As you know, the sun's rays can get rather intense here in Australia, and they can make lesser-quality roof coatings degrade prematurely. To prevent this issue, choose Monier™ concrete tiles with C-LOC™ to protect and enhance your roof.
C-LOC™ Coatings Maintain Their Gloss Far Longer Than Other Types of Coatings
• Eight times longer than COLORBOND steel
• Four times longer than the CAT colour coatings by Monier™
• Six times longer than other types of concrete tiles that contain solvent-based coatings
Monier™ Roofing Products That Contain C-LOC™ Technology Undergo Strict Independent Testing
Before releasing their roofing products that contain the C-LOC™ coating for sale, Monier™ ensures that they undergo 2,000 hours of strict testing. This testing exposes the products to accelerated weathering to learn how well they perform. In all cases, they outperform the competition.
Monier™ Issues a 50-Year Performance Guarantee on Its Concrete Tiles
An additional advantage of choosing Monier™ concrete roof tiles with C-LOC technology is the fact that the company backs them with a 50-year performance guarantee. The company knows the value of its tiles and has no problems protecting your investment in this way.
For additional information about the advantages of Monier™ C-LOC™ technology, consult with Higgins Roofing. Our company is an authorised dealer and installer for Monier™ roofing tiles. Also, we are experts in all aspects of roofing.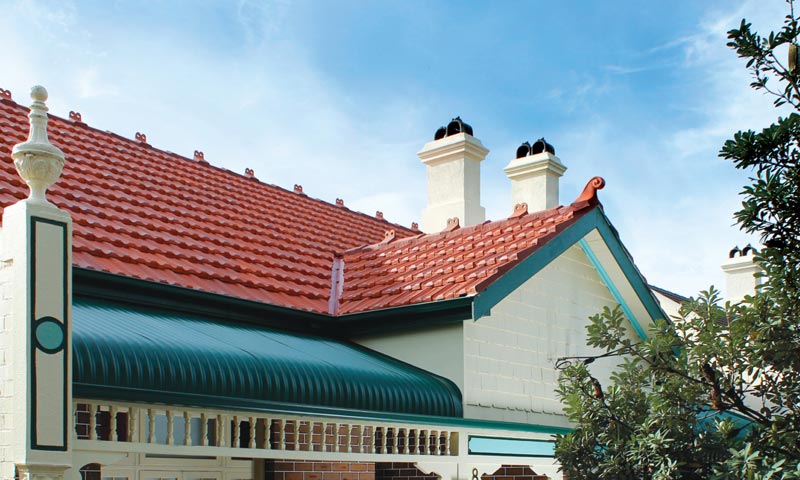 When you have a roof that contains a 12-degree pitch like so many of the modern houses today, you must be careful of the roofing tiles that you select for it, as not all are suitable for this type of roofing system. Some materials will simply blow off the roof of this type. Thanks to Monier™, you can find a suitable tile for this pitch of roof with its terracotta tiles when you select the Nouveau contemporary profile.
Terracotta Tiles From Monier™ Are Highly Durable
Since the Monier™ terracotta tiles are moulded by hand from local materials and instilled with lifetime colours along with the fact that they will not rust or corrode, you receive a 50-year performance guarantee. On top of this, these tiles provide superior thermal and acoustic insulation.
Monier™ Redesigned the Nouveau Profile
To meet the demands for modern roof trends with lower roof pitches, Monier™ redesigned its Nouveau profile to be suitable for pitches down to 12 degrees with the addition of sarking. It is a sleek, uncomplicated profile that will complement a wide range of homes.
The Nouveau Profile Requires Sarking for a 12-Degree Pitched Roof
As we mentioned in the above section, sarking is necessary for this profile of Monier™ terracotta to work efficiently on a 12-degree pitched roof. Sarking is a flexible membrane that installs under the roofing tiles to act as a protective second layer. Insulation works more effectively with the addition of this membrane, and it provides an additional safeguard for the roof against condensation, rain and even driving rain.
Nouveau Tiles Are Independently Tested
Independent testing is performed on Nouveau tiles to ensure that they stand up to the pitches as low as 12 degrees. These tiles have passed all this testing without issue.
Monier™ Nouveau Roof Tiles Come in Eight Attractive Colors
An additional reason that this profile of Monier™ roofing tiles is ideal for a 12-degree pitched roof is that they come in the following eight eye-catching shades:
• Bedrock or deep brown
• Comet or navy blue
• Riverstone is a medium gray
• Mars is a pinkish beige
• Titan or black
• Peak is a deep blue-gray shade
• Ravine is a dark gray
• Earth is close to the ochre shade
To learn additional information about what makes Monier™ terracotta roof tiles ideal for a 12-degree pitched roofing system, consult with Higgins Roofing. Our specialty is installing Monier™ roofing tiles, and we will guide you in the right direction for your specific needs. We guarantee our workmanship on top of the substantial one that you receive from Monier™.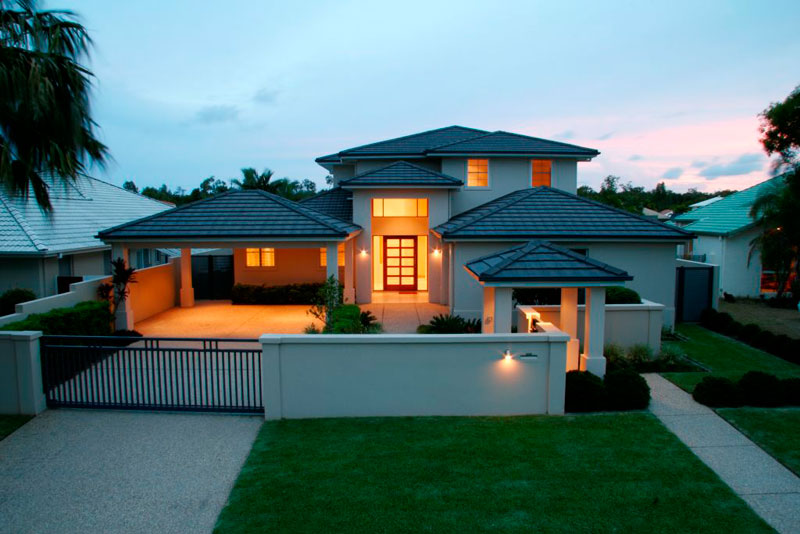 Spring is the ideal time of year here in Australia to perform many home-improvement tasks, including a roofing project. Do not proceed with plans for this latter project until you know the benefits of using Monier™ terracotta roofing tiles for it. We elaborate on these advantages in the facts that follow.
Terracotta Has Been Used for Centuries
For approximately 6,000 years, terracotta has been used for building as well as other purposes. When The Terracotta Army was uncovered in China, it was immaculately preserved considering that it is more than 2000 years old, which proves the durability of terracotta.
The Process to Make Terracotta Roofing Tiles Is Energy-Efficient
Another benefit of using terracotta roof tiles on your roof is that their manufacturing process consumes less energy in comparison to other materials for roof tiles. This makes these tiles the eco-friendly choice.

Terracotta Roof Tiles by Monier™ Offer High Thermal Performance to Your House
You can save on your heating and cooling bills with these roof tiles since they provide high thermal performance. They help keep your home warmer in cold weather and cooler in warm weather.
The Colours of Monier™ Terracotta Roofing Tiles Lasts for a Lifetime
Monier™ instills its terracotta tiles with rich, durable colours that never fade to ensure that their integrity and attractiveness add true value to your home. In fact, the colours are so resilient in the Australian conditions that they last for a lifetime. Colour selection ranges from Aurora and other neutral shades to Titan Gloss, which is black.

You Have Design Flexibility With Monier™ Terracotta Roof Tiles
Due to the fact that Monier™ terracotta roofing tiles come in different profiles along with a wide assortment of colours, you receive design flexibility when you select them. Not only can you find the ideal shade for your home, but you also will be able to select the profile that best complements your house's style. The Nouveau profile is ideal even for low-pitch roofs down to a 12-degree pitch with the addition of sarking.

Monier™ Roof Tiles Are Made in Australia
The Australian experts at Monier™ mould and shape each terracotta tile by hand from raw materials that come from Australia. For this reason, you will be supporting a local industry by selecting these tiles for your spring roofing project.
To learn additional details about why you should use Monier™ terracotta roofing tiles for your spring roofing project, consult with our company, Higgins Roofing. We specialise in installing all the roof tiles that Monier™ manufactures and will advise you on which version is ideal for your home. All our workmanship comes with a guarantee on top of the 50-year warranty that you receive from Monier™.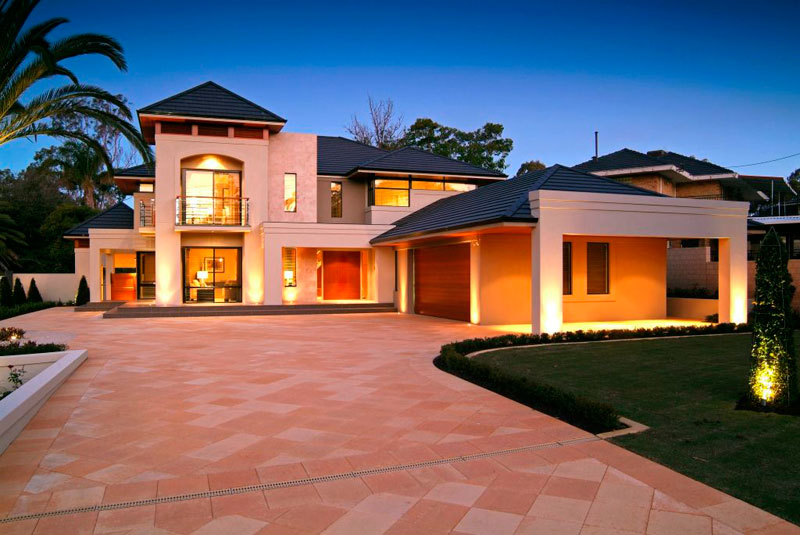 One of the choices that you need to make when designing a house is whether it will have a steep-slope or low-slope roof. We are certain that you have seen both of these styles at one time or another. It depends upon the style of your home as to which type of roof slope works best. While both have their unique characteristics, benefits and drawbacks, we are here to educate about the pros and cons of the latter type of roofing systems in the following.

The Advantages of Low-Slope Roofing Systems
• Installing a low-slope or low-pitched roof improves heating and cooling in comparison to a steep-slope roof due to the fact that there is less attic space to fill up with excess air. This extra air decreases the efficiency of heating and cooling systems.
• Maintenance is easier to perform on a low-pitched roof since you can stay sure-footed walking on it. There is a much lower risk of slipping and falling than with roofs with steep pitches. In fact, if a roof is too steep, you will need to rely on professionals 100% of the time to perform maintenance tasks safely.
• Installation is less expensive with low-slope roofs since they require fewer materials and less labour hours. A benefit such as this may be of great importance to you if you are on a tight budget.
• Low-pitched roofs are compatible with the latest in solar panels.
• Roofs with low slopes adhere to today's modern and contemporary design schemes for homes.
• There is less wasted space in a home that has a low-pitched roof. Houses with steep-pitched roofs typically have attics that may or may not be usable, depending upon their design.
Disadvantages of Installing Low-Slope Roofing Systems
• Water, snow and ice can sit on low-pitched roofs longer than of steep-pitched ones. This can lead to leaks and damage if you do not remove these elements.
• You must remove debris regularly to ensure that it does not damage the roofing material of the low-pitched roofing system.
• Not all roofing materials are suitable for low-slope roofing systems, so you must choose them with the help of professional guidance.
Where to Turn for Your Roofing Needs
To receive professional roofing guidance, materials, installation, repair and maintenance services, turn to Higgins Roofing. We specialise in re-roofing, new roofs, roof extensions, roof restorations and InlineSolar™. Also, we are experts in installing the terracotta and concrete roof tiles by Monier™. You will receive a seven-year guarantee on all our workmanship, and Monier™ backs their concrete and terracotta tiles with a 50-year performance guarantee.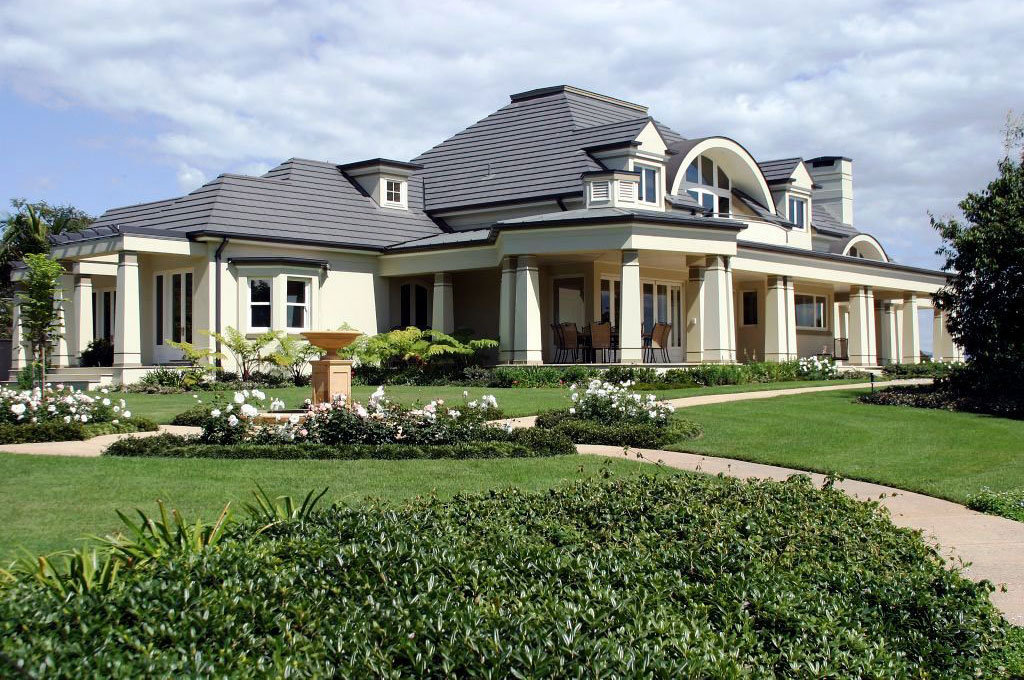 Collecting rainwater from the roof runoff in tanks has been practiced for centuries to conserve water. The roof materials play an important part on what you can and cannot use this rainwater for on your property. With the right roof materials, it is even clean and safe enough for drinking. Terracotta is one of the materials that experts and others prefer for this purpose, and this is where Monier™ terracotta roof tiles come out ahead of the competition due to their various attributes.
Monier™ Terracotta Roof Tiles Contain Local, Natural Materials
The first attribute of Monier™ terracotta roofing tiles is the fact that they contain raw, natural clays from the landscape of Australia. Due to their organic characteristics, the rainwater that runs off the roof and into a tank is clean and safe for consumption as well as for other purposes. Also, their finish makes them easy to clean periodically throughout the year.
Monier™ Carefully Handcrafts Its Terracotta Roofing Tiles
To ensure that each terracotta tile has a uniform shape according to its profile, Monier™ moulds the tiles by hand. The company employs skilled craftsmen that have the knowledge and expertise to perform this task in a precise, quality fashion.
You Can Select From a Wide Range of Profiles and Colours
Since Monier™ understands that homeowners' taste in colour and profile differ as do their requirements style wise, the company offers numerous choices in both. You can select the profile and shade that best suits your home and unique preferences.
Terracotta Roof Tiles by Monier™ Maintain Their Colour Depth and Richness Over the Years Without Fading
Monier™ locks the colour in with their terracotta roofing tiles to ensure that the richness and depth of each shade last for years to come without fading. Your roof will stay looking attractive far longer than many other brands of terracotta roof tiles on the market today.
Monier™ Issues a 50-Year Guarantee for Its Terracotta Tiles

Along with the fact that Monier™ roof tiles are from a natural material that helps the rainwater be pure enough for reuse and consumption and their other attributes, you should turn to these tiles for your next roof because the company provides a 50-year guarantee of quality with these tiles. Monier™ knows the durability of this product and has no trouble safeguarding your purchase for you in this manner.
For further information about why Monier™ terracotta roof tiles are the ones to ensure that your rainwater in the tank is clean and safe, consult with Higgins Roofing. We are an authorised dealer and installer for all the roofing tiles that Monier™ offers.