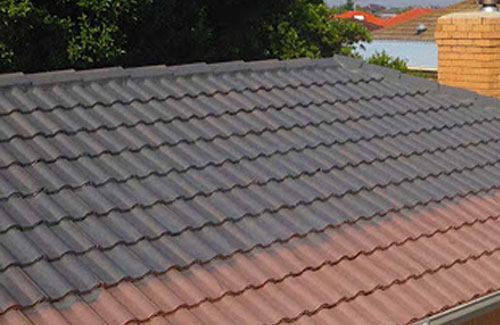 Most people who do not normally have roof restorations on a regular basis remain unaware of the importance of such a renovation. In order to maintain the efficiency of the roof, it is highly essential to go for a roof restoration. Since the roof protects you against sun, dirt, rain and weather, it is only right to give it utmost care and maintenance. Below are some tips that can help you with your roof restoration.
Choose the Best Roofing Material
It's important that you choose the best roofing material for your roofing. As a matter of fact, if you want to avoid spending frequently on your roofing, we suggest that you spend a bit more and get quality material. In fact, this is the first step as far as roof restoration goes. For best results, it's a good idea to go for tiles.
If you want something lightweight, cost effective and durable, we suggest that you go for modern materials. This will help you save a lot on the cost of the material required for roofing.
Ensure the Right Installation Method
You may want to ensure that the right method is used for installation. Getting the best material is of no use if you don't apply the right method of installation. As a matter of fact, you may want to ask professionals for help.
Get a Roof Report Regularly
It's a good idea to get a roof report twice per year, which will save you plenty of money. Actually, what it does is help you resolve issues before they get worse. Keep in mind that it is a lot cheaper to conduct a roof restoration than replace it altogether.
If you want to prevent the accumulation of mosses, mildew and mold, you may want to clean your roof on a regular basis. Not doing so will make your roof weaker. As a result, you may have to replace it sooner.
Apply Concrete Sealant
The concrete sealant should be of high quality. Moreover, if you notice leakage or dampness, we suggest that you get in touch with a professional right away. On the other hand, if there is minor leakage or damage, you can get it fixed on your own.
Opt for a Durable Paint
If you want to make your roof tougher, we suggest that you opt for durable paint. As a matter of fact, good paint protects your roof form the elements.
Hire Professional Roofing Experts
Ideally, if you want to repair your roof, you may want to hire a good expert. As a matter of fact, following these tips is a great idea for roof restoration. Moreover, a great advantage of hiring an expert is that you have the peace of mind that your house is in good hands.
Choose the Right Tools and Roofing Company
You may want to make sure that the best tools are used for your roof repair. Lastly, choosing the best roofing company is essential in order to make sure your roof is in good hands.
When you consult the roofing experts at Higgins Roofing in Doncaster East, Victoria, you will receive top caliber advice, guidance, choice of roofing materials and roof installation services. By engaging with these fine professionals, you will be sure to benefit from highest quality re-roofing to satisfy your exterior home updating needs. Your home will gain superior, eco-friendly roofing with excellent degrees of durability, resilience and longevity as well as a highly attractive, major element of exterior decor.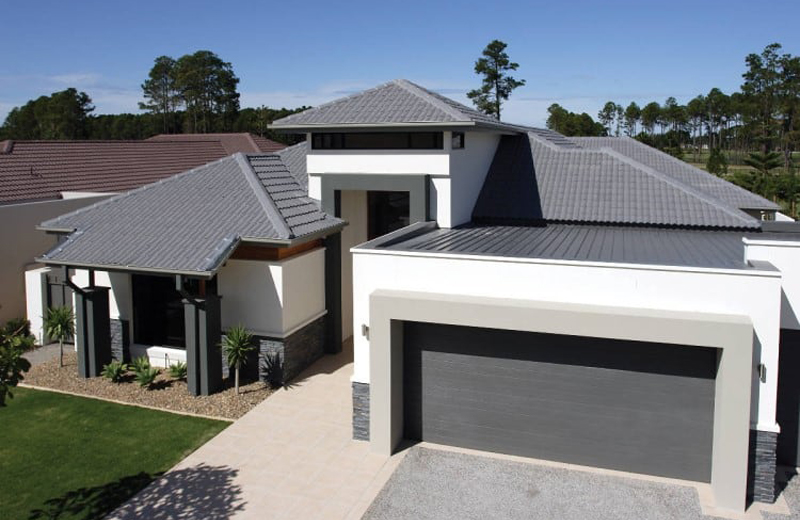 The home is probably the single biggest investment most people will make in their lives. Visually, the roof accounts for 30 percent of the facade, contributing significantly to the overall appeal of the home. Serving both functional and aesthetic objectives, the roof plays a major role in improving the home's performance, energy efficiency and overall appearance. Luckily, Monier Roofing has developed a new guide to help homeowners invest in style and quality with Monier roofing tiles.
Ensure Correct Roof Style
Be it a new construction or a renovation, ensuring the correct style of roof for the home is crucial in maintaining its design aesthetic and appeal. Monier Roofing's new roofing guide serves as a ready beckoner for homeowners to match their roof style to the right roof tile with options on profile, colour and budget.
The timelessness of terracotta tiles has led to their widespread use in the evolving architectural styles of Australian homes right from the late 1800s through to the present. The Federation period homes built from 1890 to 1915 featured complex roof forms for the first time; one of the most popular styles of the Federation period was the Federation Queen Anne, characterised by steeply pitched roofs made of terracotta tiles or slate with extensive decorative embellishments, which included terracotta ridge cappings, finials, dragons and gargoyles. The Edwardian style of architecture, another from the Federation period and popular between 1901 and World War 1 is easily recognised by the square shape of the roof made from terracotta tiles or slate.
Australian homes built between 1915 and 1940 were influenced by American architects and were usually freestanding single-storey houses with informal lawns and gardens, also known as Californian Bungalow houses. A low-pitched gabled roof emphasising horizontal lines covered with terracotta tiles was a design highlight of these homes.
Australians were also influenced by the Old English style of architecture, which included textured red or 'tapestry' multi-coloured brickwork, dark-stained half timbering laid over brickwork, Gothic or Tudor styles sandstone trims to major doors and windows, centred or flattened 'Tudor' arches, steeply pitched terracotta tiled roofs and diagonal shaped chimney stacks with multiple ribs and elaborate stepped tops.
The Spanish influence, which pervaded Australian architecture from 1925 to 1939, had a true terracotta tile focus on the roof. Concrete roof tiles began to make an appearance in the 1950s, reflecting the financial limitations, material shortages and building restrictions in the years following World War II.
Ensure Complementary Design
Regardless of the architectural style, there will be a Monier roof tile to complement the design and ensure a striking facade for years to come. Terracotta roof tiles are a great investment decision for their inherent, long-lasting and quality features. Adding value to any home, terracotta roof tiles possess lasting strength, durability and aesthetics, and also enhance the marketability of the home. Terracotta is, therefore the wisest choice in any roof replacement or re-roofing project, besides being the best option for long term low maintenance.
Key qualities of terracotta tiles include superior thermal insulation, keeping the home comfortable all year round with great energy savings; excellent acoustic insulation, keeping unwanted noise out; resistance to frost and ice, eliminating any warping; ability to endure wind, spray and salt in marine environments; 50-year colour and performance warranty; resistance to rust, warping and corrosion; natural clay construction keeping water run-off from the roof into rainwater tanks clean and safe; and simple cleaning to remove lichen or dirt build up. Monier's terracotta tiles are available in three profile ranges: Nullarbor, Nouveau and Marseille.
To learn additional details about why you should use Monier's roofing for your home, consult with our company, Higgins Roofing. We specialise in installing all the roof tiles that Monier™ manufactures and will advise you on which version is ideal for your home. All our workmanship comes with a guarantee on top of the 50-year warranty that you receive from Monier™. Monier roof tiles are indeed an ideal material that can be a powerful and flexible solar solution. With Higgins Roofing, we can guarantee that purchasing Monier roof tiles will be the best option for you.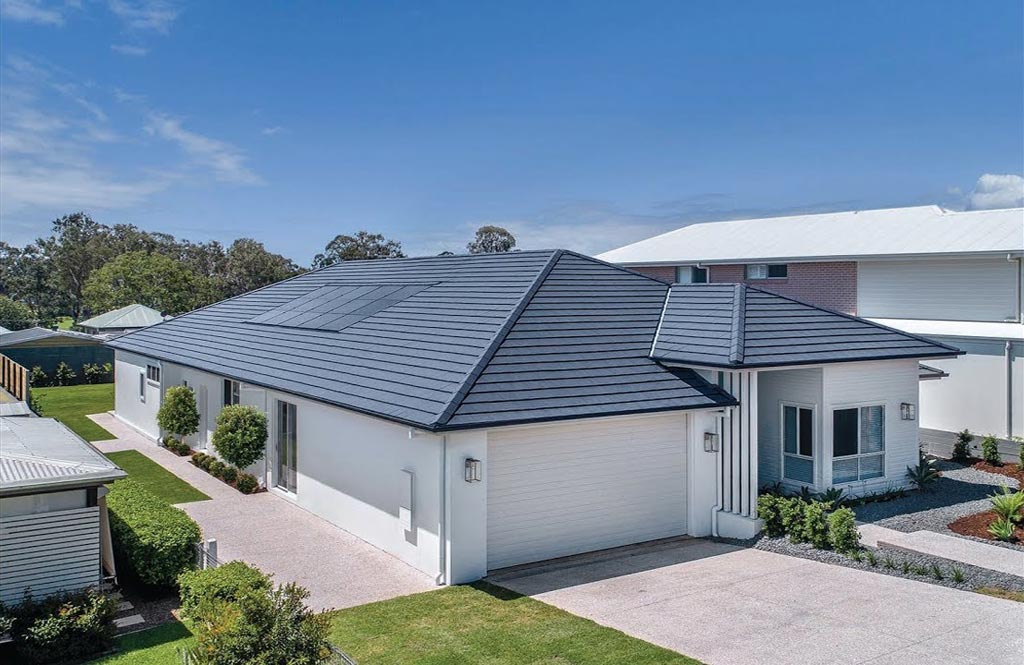 For homeowners, it is important to have a roof that is pleasing to the sight yet functional at the same time. Lucky for you, Monier has a product that would suit this particular needs. Below are the design aesthetics and benefits of Monier InlineSOLAR for concrete and terracotta roofing.
Monier's InlineSOLAR™ is Compatible With Any Profile of Monier™ Concrete and Terracotta Roofing
One reason the Monier™ InlineSOLAR™ panels are the ideal roofing addition is that they are compatible with all the various profiles of the Monier™ Concrete and Terracotta roofing options, which provides you with flexibility in design. You can select the black-framed standard ones or the upgraded choice of the industry-leading Canadian Solar panel system to deliver solar power to your house attractively and efficiently.
Monier's InlineSOLAR™ Maintains a Stylish Design
Monier's  InlineSOLAR™ grants you the flexibility to integrate solar into your roof. Your roof will be clever and stylish with industry-leading all-black solar panels which enhance your system and your home's look. Full battery compatibility with Tesla Powerwall 2 allows you to take the power of your solar roof further – maximising your return on a solar roofing investment.
Monier's InlineSOLAR™ Panels are Sleek and Recessed
Since these panels are of a recessed, sleek design, they fit with your Monier™ Terracotta or Concrete roofs perfectly. Their low profile is not only eye-catching, but it also is less prone to damage from wind and debris that other brands of panels are for roof solar applications. On top of this, their innovative integration keeps your roof sturdy and watertight.
Monier's InlineSOLAR™ Offers Perfect Roof Fit
Monier's InlineSOLAR's™ recessed panels can offer the perfect fit for your roof, with a combination of high-efficiency and sleek design. Watch the video to see how InlineSOLAR™ could be the solar solution for your next re-roof or build.
Monier's InlineSOLAR™ Comes in Various Options
Available exclusively with all Monier Concrete and Terracotta roofing tiles, Monier's InlineSOLAR™ comes in packages that can either be a Bradford Chargepack Pro InlineSOLAR™ and Bradpack Solarpack Pro with InlineSOLAR™. Both are a flexible, powerful and stylish. These options can future-proof your home and create a sustainable and reliable energy-saving roof tiling.
Monier's InlineSOLAR™ Panels Are Compatible with Tesla Powerwall 2
With these panels being fully compatible with the Tesla Powerwall 2, if the grid goes down you will still receive power to your home. In fact, the Powerwall works so quickly at detecting an outage that you will not even notice that it has restored power to your home automatically. In addition, the solar power from the InlineSOLAR™ panels will keep the Powerwall charged so that your solar can continue to provide power in an outage.
To learn additional details about why you should use Monier's InlineSOLAR™ for your home, consult with our company, Higgins Roofing. We specialise in installing all the roof tiles that Monier™ manufactures and will advise you on which version is ideal for your home.
Roof tile is considered as the majority type of roofing in the Australian household. What many don't know is that this type of roofing has been around for many years. In order to fully understand its functionality and wide usage, one must backtrack onto how the industry developed and improved. Below is the history of Australian roof tiles and restorations.
1200's: Production of Clay Roof Tiles
Terracotta roof tiles have been around for many years. In-fact, the first production of clay roof tiles came about in the early 1200's.
1477: Standard Measurement for Clay Tiles
It was in 1477 that King Edward IV passed a law that plain clay tiles be 10.5″x6.25″x0.373″ in size which is still the size that is currently known as the current British standard.
1892: Terracotta Tiles in Australia
In 1892, an Australian company called Wunderlich began to import terracotta roof tiles from Marseilles, France. These were a great quality tile that is found on many houses even today. World War I put a stop to the importation of terracotta tiles and so Wunderlich began to manufacture their own terracotta tiles here in Australia.
1940: Concrete Roof Tiles
In 1940, a company named Monier began producing the first concrete roof tiles. These were a very popular choice for their durability and low price. During the 1970's, the most common roofing material was the concrete roof tile. With many companies producing countless profiles, the concrete roof tile is still the most durable and cost effective roofing material on the market today.
1970-1980: Roof Painting
By the mid 1970's, as the paint technology got better, roof restoration companies first attempted painting roofs. The early 80's was when roof painting first really took off. Concrete roofs had been fading for years and the technology for painting was getting much better. Unfortunately, this trend brought about the cowboys in the industry who knew nothing about roof painting and took advantage of consumer's lack of knowledge. Many horror stories were being told of roofs peeling and cement cracking not even one year after the restoration. This problem occurred when the applicator would not prepare the roof correctly by failing to pressure clean the tiles and not fixing the ridge capping correctly before painting. Other poor methods would include mixing lots of water with the paint, not using a primer, only applying one coat and the list goes on.
1980 – Present: Roof Restorations
The truth is that when roof restoration guidelines are followed properly, the finished product is a roof that is actually more durable than when the tiles were first laid on to your roof. They have been hardening for years and now they are painted with a great quality paint. In most cases, the tiles get one more coat than when they originally came out of the factory, providing a much longer lasting colour.
When you consult the roofing experts at Higgins Roofing in Doncaster East, Victoria, you will receive top calibre advice, guidance, choice of roofing materials and roof installation services. By engaging with these fine professionals, you will be sure to benefit from highest quality re-roofing to satisfy your exterior home updating needs. Your home will gain superior, eco-friendly roofing with excellent degrees of durability, resilience and longevity as well as a highly attractive, major element of exterior decor.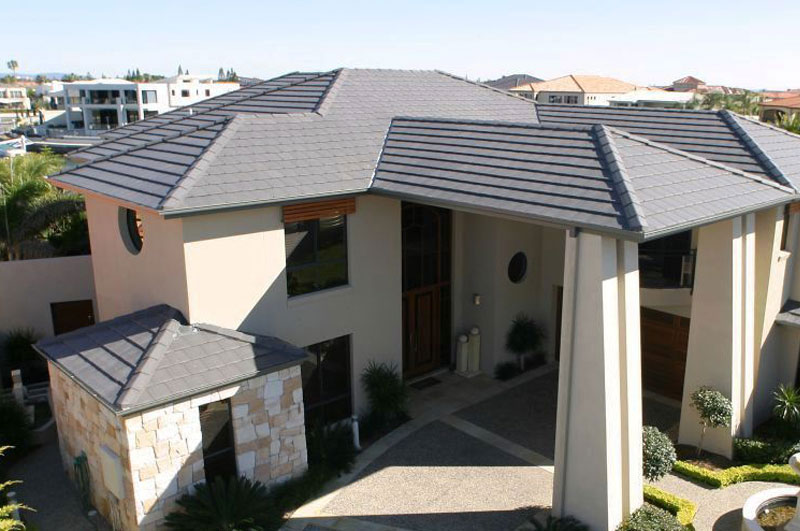 The roofing tile experts at Monier have been providing ultimate quality terracotta, concrete and elemental roof tiles to homeowners for more than 100 years. While shielding homes from damage and water leakage during harsh weather conditions, they provide a richly colourful, natural and long-lasting element of beauty to your exterior home decor. These roofing specialists will remind you that your roof accounts for as much as 30 percent of your home's exterior façade.
With the addition of insulation and solar panels along with ventilation, you can enhance the energy efficiency, safety and comfort of your interior rooms even more. However, visitors to your home and passersby or property buyers viewing your house from the street will estimate the value of your property largely by its curb appeal based on the façade and one of its major features—your choice of roofing. The visual allure and current condition of your roof will greatly influence how its viewers will appreciate its style and estimate its market value.
Monier Roofing Tiles Create Higher Home Value With Superior Style, Strength and Stability
By installing attractive, strong and durable roof tiles from Monier, you will automatically increase your home property's value through the addition of the following important features that this brand of tiling provides:
• Character, Style and Colour. – Monier tiles are composed of terracotta, concrete or elemental composite material and known for their vibrant, pleasing colours. While the terracotta tiling is made of natural clay from the earth, is long-lasting and displays warm earthen hues, concrete tiles are formed from a mixture of gravel or broken stone, cement, sand and water. Concrete tiles are available in a wide array of appealing colours and shades. Elemental tiles are produced from a fibre reinforced composite material first used in the automotive and aerospace industries.
Although terracotta tiles are still the most popular for stylish, attractive and sturdy roofing materials today, concrete tiling is known for its long-term durability, resistance and stability of colouration. Elemental composite tiles are also in demand due to their attractive textures and hues, strong yet lightweight composition and durable protection from drastic swings in temperature during seasonal weather changes.
• Pitch, Pattern and Performance. – Whether your roof and home are an older, more traditional style or an ultra-modern design, you can alter the pitch of your roof to achieve a new look. You can change the pattern of your tiling layout and create a new tile profile. This will add another element of decor to your home's exterior façade and enhance its ambiance. You can also expand the fashion statement of your tile roofing by selecting contemporary ridging. Monier's specialized A-line ridging will ensure a sleek-lined, smooth finish for your newly installed tile roofing.

• Protection During Harsh Weather. – Monier roof tiles are sold with a 50-year quality performance guarantee, which gives you the confidence to make the decision to purchase from this company's attractive selection of roof tiling. By choosing this brand of terracotta, concrete or elemental composite roof tiling, you will significantly increase the energy efficiency and lifestyle comforts of your home. Because Monier tiles are designed and manufactured to withstand the sometimes harsh seasonal changes of the Australian climate, these tiles will never dent, rust, corrode or experience rapid streaking or fading of colours.
When you contact the professional roofing specialists at Higgins Roofing located in Doncaster East, Victoria and serving the entire Melbourne area, you will benefit from expert advice, an extensive selection of tile roofing choices and top quality installation services. Your home's new tile roof will brighten and enhance the overall external façade of your residence while increasing its market value and curb appeal significantly.