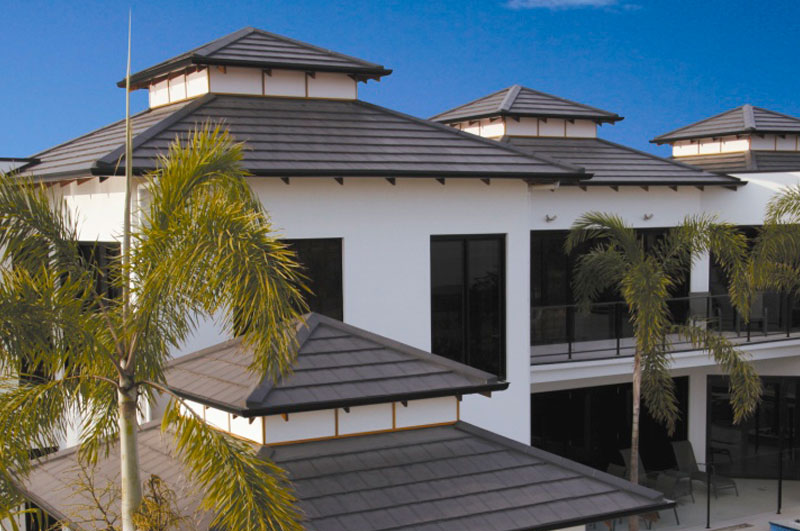 When your roof is showing signs of wear and tear, such as faded tiles, leaks or other issues, you have more options than you may think to remedy the situation. Repairs will take care of small issues that are localized in one area, but if more than one area is affected or the issues are serious in nature, a roof restoration or replacement may be called for to return the roof to ideal condition. The trick is to know when a roof restoration is sufficient to remedy your issues. We share the main reasons why you can turn to this option in the following details.

Restoration Costs Less Than a Total Roof Replacement
Since a roof restoration requires less labour and fewer materials, it is less expensive than a total roof replacement is for your structure. With the savings, you can improve other areas of your home or enjoy the money in other ways. This is an important benefit, especially when you have a limited budget.
You Extend the Lifespan of Your Roof
Another reason to opt for a roof restoration is the fact that it will extend your roof's present lifespan for numerous years. When you ignore the need for restoring your roof to its ideal condition, then, too many problems start to occur to where the only answer is a complete roof replacement.
A Roof Restoration Reduces Waste
The restoration process produces less waste than the replacement process does with roofs. For this reason, restoration is the eco-friendly choice when it will be adequate to solve your issues. Many times, a roof replacement calls for new sheathing as well as tiles, so you can imagine the waste that the process creates. Restoration usually does not include the sheathing, just the roofing and underlayment materials.
Roof Restoration Takes Less Time
Your life will not suffer a lengthy interruption from roofers performing their jobs. As a result, you can go back to your daily routine in a timelier manner. Also, your neighbours will appreciate this fact since they will not need to hear the noise for as long.
Always Receive Professional Guidance on Whether or Not Roof Restoration Is Your Answer
The only way to know whether a roof restoration may be an option in place of roof replacement is to consult with a professional roofing company. By taking this action, you will receive expert guidance that will enable you to make the correct decision.
For additional main reasons why roof restoration can be your option versus roof replacement, contact Higgins Roofing. We specialise in roof restorations, re-roofing projects, new roofs and roof extensions for homes.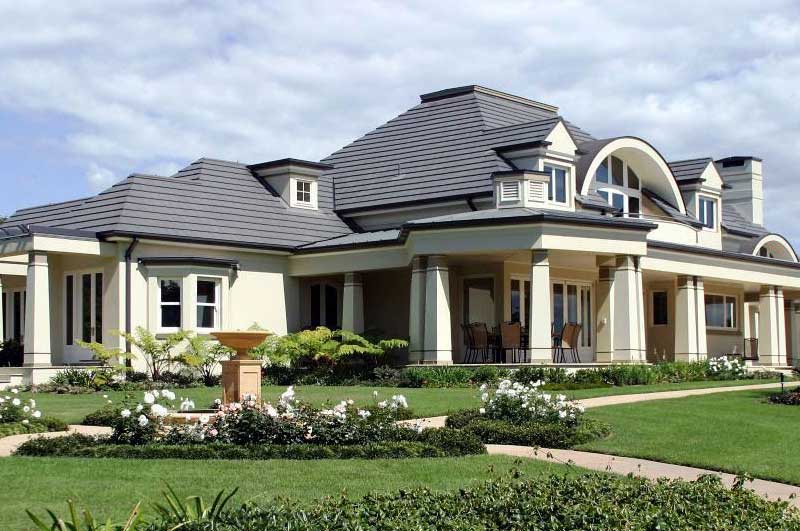 Australia's climate can be one of extremes depending upon your location in the country. For this reason, you should ensure that your roof is sufficiently durable to last, regardless of your climate throughout the year. While there are many choices on the market today for roofing, not all provide long-lasting results. We are here to explain why Monier concrete roof tiles will fit the bill no matter where your house is located in Australia.
Monier Concrete Roof Tiles Improve with Age
Similar to other concrete structural elements, Monier concrete roofing tiles become stronger with age. This is due to the fact that they keep hardening with sun exposure. In fact, these tiles are one of the most durable and economical roofing choices available at present.
Provide High Colour Performance and Flexibility of Design
Another reason that these concrete roofing tiles are ideal for Australian climate is the fact that they provide high colour performance year after year. The colours are resistant to gloss fade since they contain Colour Lock Technology. As a result, they retain their colour longer in comparison to competitor's tiles that are of the same material. In addition, the colours are mixed into the concrete instead of just applied to the surface. As a result, if by chance a tile does chip for some reason, it will not be highly noticeable. You also have design flexibility with the colours due to the fact that these tiles come in a wide assortment of shades as well as styles.
Ideal for Beach and Marine Areas
Monier also ensures that these concrete roof tiles are sufficiently durable for beach and marine areas. They will not corrode or rust when close to salt water, unlike certain metal roofs.
Safe for Use in Fire-Prone Areas
If you are located in a fire-prone area, you can install these concrete roof tiles with confidence that they will help protect your home effectively. We say this because concrete is resistant to fire.
Certain Monier Concrete Roof Tiles Are Compatible With the SOLARtile System by Monier
With so many Australians turning to solar energy today, Monier concrete roof tiles are ideal for this purpose since specific styles of these tiles are compatible with the SOLARtile system by Monier. For this purpose, though, you need to select from the flat patterns of these concrete tiles, which are the Horizon, Cambridge, Georgian and Madison styles.
To receive additional facts about what makes Monier concrete roof tiles ideal for Australian climate, contact Higgins Roofing. We specialise in roofing services, include installation of roofs on new homes and extensions, re-roofing projects and roof restorations.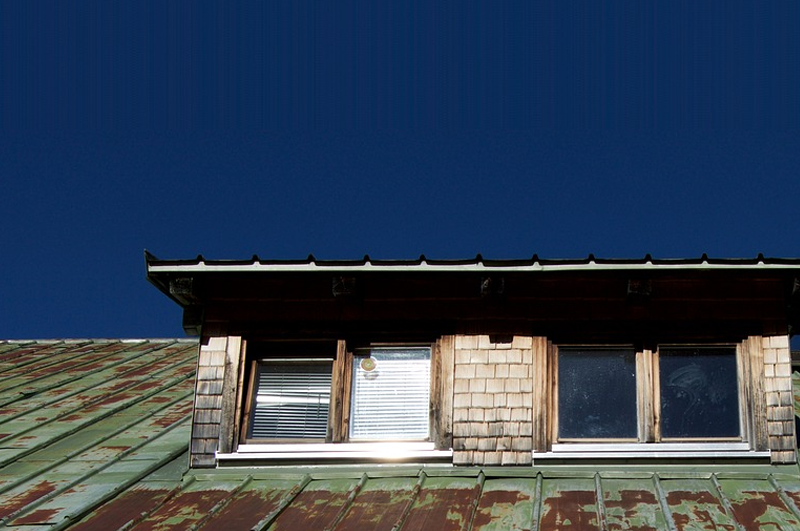 As a rule, owners of homes or other types of buildings forget about their roof's condition unless a leak or other issue occurs with it. Time goes on and all of a sudden damage happens to the inside of the structure since the roof is in less than favourable condition. At times, a repair is all that is necessary to restore the roof to ideal condition, but at other times, a total re-roofing is necessary. We provide you the following telltale signs that your roof needs re-roofing rather than just a repair to help you understand this topic more fully.
The Age of the Roof
If your roof has aged up to or beyond its predicted lifespan, it is recommended that you re-roof it to ensure that it keeps its integrity. On average, roofs last at least 15 to 50 years, depending upon the type of roofing material that you select for yours. Asphalt shingles have the lowest lifespan while concrete tiles last at least 25 years or longer and terracotta ones will last up to 50 years with the proper installation.
Fading Makes the Roof Unattractive
Another sign that your roof requires re-roofing is if it has faded to the point where it is no longer attractive or complementary to the rest of your house or building. In this condition, it will lower the value of your home or other structure. Typically, this fading occurs with low-quality roofing materials.

Multiple Areas of Loose or Missing Shingles, Tiles or Sections
Re-roofing also is necessary when you have multiple sections of missing or loose shingles, tiles or sections of other roofing material. It is not cost effective to repair more than one small area on your roof. The repair bill can add up to more than the re-roofing does many times.
Warping in the Decking
Any time the roof decking is warping you will need to replace the entire roof. This is a major sign that the roof is losing structural integrity to the point where the risk of it caving in is high.
Roof Leaks in More Than One Spot
If you just have one small leak in your roof, you may be able to just repair it, but when it leaks in more than one place, it most likely is time to replace it. Leaks can damage interior sections of the home or building when you do not take immediate action.
Watch for any of these telltale signs that your roof needs re-roofing to ensure that you catch the problems early enough to prevent interior home damage. Consult with our company, Higgins Roofing. We specialise in re-roofing all types of structures, including residential, community and commercial structures.
When in search of a stylish, durable roof, it is difficult to beat Monier concrete and terracotta roof tiles. However, to select between these two types of tiles, you must first know their characteristics and how they differ from each other. After all, one may be more suitable for your specific house and budget.
Information about Monier Terracotta Tiles
Terracotta tiles from Monier are made in the Vermont, VIC area of Australia with raw materials from this country. Monier carries on a long, rich heritage associated with this type of tile that dates back to approximately six thousand years ago. Another feature of Monier terracotta tiles is the fact that the process to manufacture them is energy-efficient, as are the tiles themselves. A roof that contains these tiles helps keep your house cooler in the summer and warmer in the winter, which lowers your energy bills. Also, the clay gives these tiles an effective breathability that reduces the risk of mould and condensation. These tiles retain their colour over the years without fading and come in shades that range from the light Mars to the dark Titan. You also can select from different profiles to create a roof that is ideal for your house. Terracotta tiles by Monier are lighter weight than the company's concrete tiles. Also, you have flexibility design with these tiles since you can achieve a range of style from traditional to contemporary.

Facts about Monier Concrete Tiles
Monier concrete tiles are made from the most cost-effective and durable roofing material known today. In addition, concrete makes these tiles grow stronger over the years since it continues to harden with the help of the sun. This company's concrete tiles can endure through all sorts of weather, and they are ideal for the beach and waterfront areas of this country since they will not corrode or rust near salt water. Monier offers these tiles in various patterns and profiles that are suitable to a pitch as low as about 15 degrees with the right sarking. If you live in a fire-prone area, you should consider these tiles since they are fire-resistant. You also realise great colour retention over the years with these tiles that range from a light Salt Spray colour to the dark Sambuca shade. Since concrete tiles are heavier than terracotta tiles are, you may require extra support for your roof to ensure a secure installation.
For further facts about Monier concrete and terracotta roof tiles, consult with Higgins Roofing. We are specialists in new roof installations, re-roofing projects, roof restorations and roof extensions in either one of these tiles.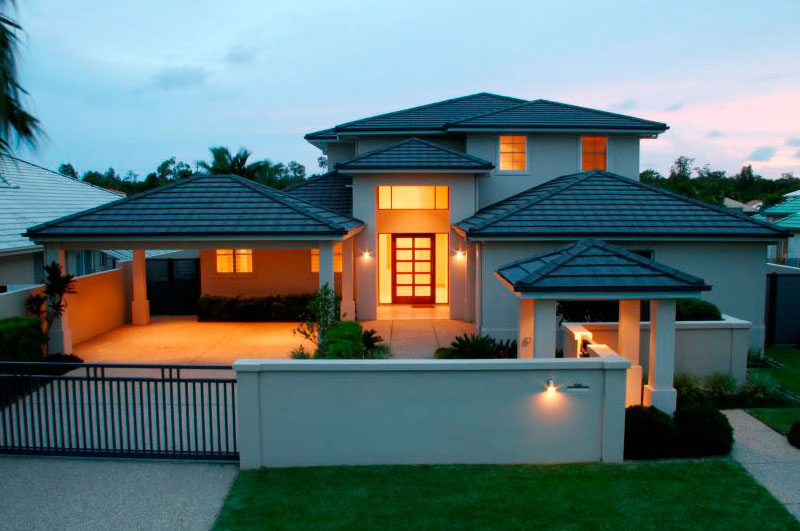 If you are planning the addition of an extension to your home, your ideal choice of roofing material will be Monier tile. Whether your preference is fine quality terracotta, concrete or elemental roofing tiles, the Monier brand will provide your roof and home interiors with excellent protection against water leakage and damage during severe storms and other harsh weather conditions.
These varied tile materials and designs will also add enriching colour and beauty to your home's exterior design while offering high degrees of durability. Many homeowners forget that the roof of a residence can equal as much as 30 percent of the structure's overall façade. By installing a long-lasting, practical and highly attractive roof to your home extension, you will also enhance the curb appeal and market value of your entire home.
Why Monier Roof Tiling is the Ideal Selection for Installation on Your Home Extension

Roofing tiles by Monier are the best choice for completing the new extension to your home property for the following significant reasons:
• Colour, Style and Visual Impact. – Composed of concrete, terracotta or elemental composite materials, Monier roofing tiles are produced in a variety of attractive colours and textures. Containing natural clay, terracotta tiles are mostly available in appealing earth tones. Concrete tiling is made from a mix of crushed stone or gravel, sand, cement and water and are sold in a large variety of colours.
Manufactured from a composite material that is fibre-reinforced, elemental tiles are quite durable and were first introduced for use in the aerospace and automotive production industries. Elemental composite tiles are lightweight while concrete tiling is valued for its long-term use. Terracotta tiles, one of the oldest types of roofing in existence, still maintain their popularity due to their attractive style and warmth of natural colouration.
• Pattern, Pitch and Long-Term Performance. – By altering the pattern and pitch of your home's roofing tiles, you can create an entirely new style. You can also use a somewhat different pitch and pattern for the tiles you install on your new home extension. If you choose the same type, design and hue of tiling for this extension as the tiling currently in place on the original roof of your house, but change the positioning (pitch) and pattern (layout) of your new tiles to introduce a slightly different appearance and style to the new construction, you will add another dimension of fashionability. .
By doing this, you can enhance the decor of your home's exterior façade in a refreshing, innovative way. You may also want to add a variety of Monier ridging to your new roofing for additional exterior decor styling.
• Protection from Weather Extremes. – All types of Monier roofing tiles—terracotta, concrete and elemental composite tiles—will improve your home's energy efficiency considerably while ensuring the comfort of room interiors throughout the year. All these tiling materials provide quality insulation from both extreme heat and cold temperatures during different seasons.
In addition, this attractive yet sturdy tiling for your roof will not rust, corrode, dent, streak or fade from exposure to weather extremes. Sold with a top level performance guarantee of 50 years, Monier roofing tiles are a very attractive, durable and cost-effective choice for installation on the roof of your new home extension.
By consulting the experienced professionals of Higgins Roofing in Doncaster East and serving Melbourne and surrounding regions, you will receive top-tier advice, Monier roofing tiles and expert installation services for the new extension to your home.
With the addition of your choice among the different attractive and distinctive roof tile styles, colours, textures and materials, your home's façade will benefit from sophisticated beauty and superior updated decor to greatly enhance its curb appeal and increasing market value.