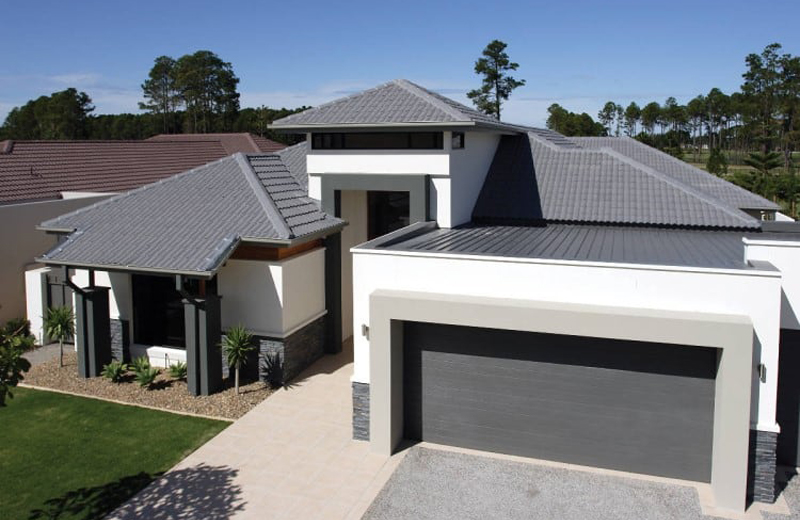 The home is probably the single biggest investment most people will make in their lives. Visually, the roof accounts for 30 percent of the facade, contributing significantly to the overall appeal of the home. Serving both functional and aesthetic objectives, the roof plays a major role in improving the home's performance, energy efficiency and overall appearance. Luckily, Monier Roofing has developed a new guide to help homeowners invest in style and quality with Monier roofing tiles.
Ensure Correct Roof Style
Be it a new construction or a renovation, ensuring the correct style of roof for the home is crucial in maintaining its design aesthetic and appeal. Monier Roofing's new roofing guide serves as a ready beckoner for homeowners to match their roof style to the right roof tile with options on profile, colour and budget.
The timelessness of terracotta tiles has led to their widespread use in the evolving architectural styles of Australian homes right from the late 1800s through to the present. The Federation period homes built from 1890 to 1915 featured complex roof forms for the first time; one of the most popular styles of the Federation period was the Federation Queen Anne, characterised by steeply pitched roofs made of terracotta tiles or slate with extensive decorative embellishments, which included terracotta ridge cappings, finials, dragons and gargoyles. The Edwardian style of architecture, another from the Federation period and popular between 1901 and World War 1 is easily recognised by the square shape of the roof made from terracotta tiles or slate.
Australian homes built between 1915 and 1940 were influenced by American architects and were usually freestanding single-storey houses with informal lawns and gardens, also known as Californian Bungalow houses. A low-pitched gabled roof emphasising horizontal lines covered with terracotta tiles was a design highlight of these homes.
Australians were also influenced by the Old English style of architecture, which included textured red or 'tapestry' multi-coloured brickwork, dark-stained half timbering laid over brickwork, Gothic or Tudor styles sandstone trims to major doors and windows, centred or flattened 'Tudor' arches, steeply pitched terracotta tiled roofs and diagonal shaped chimney stacks with multiple ribs and elaborate stepped tops.
The Spanish influence, which pervaded Australian architecture from 1925 to 1939, had a true terracotta tile focus on the roof. Concrete roof tiles began to make an appearance in the 1950s, reflecting the financial limitations, material shortages and building restrictions in the years following World War II.
Ensure Complementary Design
Regardless of the architectural style, there will be a Monier roof tile to complement the design and ensure a striking facade for years to come. Terracotta roof tiles are a great investment decision for their inherent, long-lasting and quality features. Adding value to any home, terracotta roof tiles possess lasting strength, durability and aesthetics, and also enhance the marketability of the home. Terracotta is, therefore the wisest choice in any roof replacement or re-roofing project, besides being the best option for long term low maintenance.
Key qualities of terracotta tiles include superior thermal insulation, keeping the home comfortable all year round with great energy savings; excellent acoustic insulation, keeping unwanted noise out; resistance to frost and ice, eliminating any warping; ability to endure wind, spray and salt in marine environments; 50-year colour and performance warranty; resistance to rust, warping and corrosion; natural clay construction keeping water run-off from the roof into rainwater tanks clean and safe; and simple cleaning to remove lichen or dirt build up. Monier's terracotta tiles are available in three profile ranges: Nullarbor, Nouveau and Marseille.
To learn additional details about why you should use Monier's roofing for your home, consult with our company, Higgins Roofing. We specialise in installing all the roof tiles that Monier™ manufactures and will advise you on which version is ideal for your home. All our workmanship comes with a guarantee on top of the 50-year warranty that you receive from Monier™. Monier roof tiles are indeed an ideal material that can be a powerful and flexible solar solution. With Higgins Roofing, we can guarantee that purchasing Monier roof tiles will be the best option for you.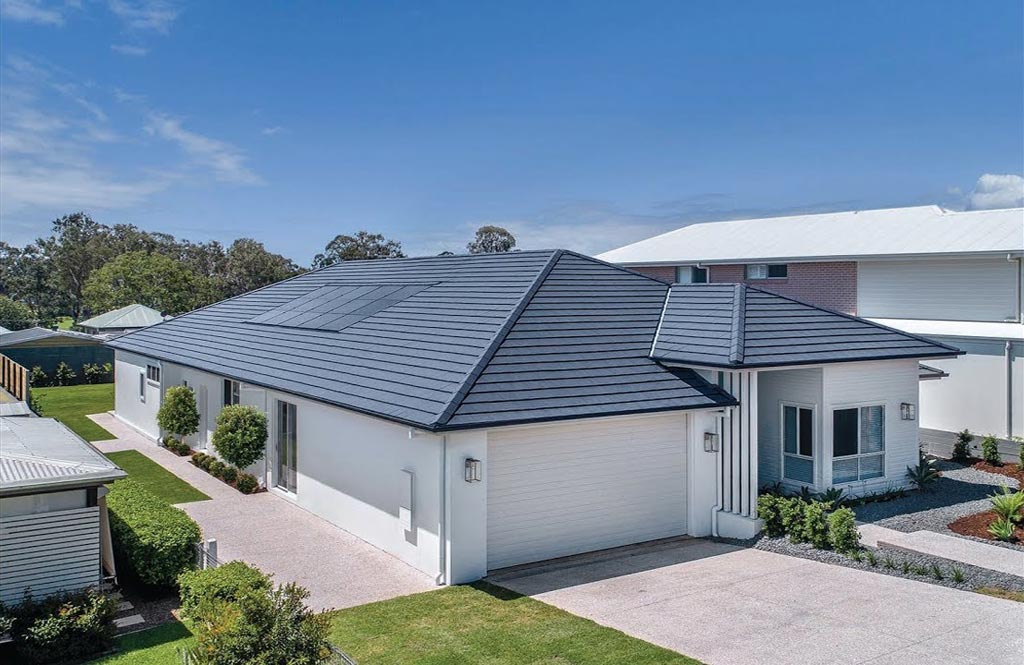 For homeowners, it is important to have a roof that is pleasing to the sight yet functional at the same time. Lucky for you, Monier has a product that would suit this particular needs. Below are the design aesthetics and benefits of Monier InlineSOLAR for concrete and terracotta roofing.
Monier's InlineSOLAR™ is Compatible With Any Profile of Monier™ Concrete and Terracotta Roofing
One reason the Monier™ InlineSOLAR™ panels are the ideal roofing addition is that they are compatible with all the various profiles of the Monier™ Concrete and Terracotta roofing options, which provides you with flexibility in design. You can select the black-framed standard ones or the upgraded choice of the industry-leading Canadian Solar panel system to deliver solar power to your house attractively and efficiently.
Monier's InlineSOLAR™ Maintains a Stylish Design
Monier's  InlineSOLAR™ grants you the flexibility to integrate solar into your roof. Your roof will be clever and stylish with industry-leading all-black solar panels which enhance your system and your home's look. Full battery compatibility with Tesla Powerwall 2 allows you to take the power of your solar roof further – maximising your return on a solar roofing investment.
Monier's InlineSOLAR™ Panels are Sleek and Recessed
Since these panels are of a recessed, sleek design, they fit with your Monier™ Terracotta or Concrete roofs perfectly. Their low profile is not only eye-catching, but it also is less prone to damage from wind and debris that other brands of panels are for roof solar applications. On top of this, their innovative integration keeps your roof sturdy and watertight.
Monier's InlineSOLAR™ Offers Perfect Roof Fit
Monier's InlineSOLAR's™ recessed panels can offer the perfect fit for your roof, with a combination of high-efficiency and sleek design. Watch the video to see how InlineSOLAR™ could be the solar solution for your next re-roof or build.
Monier's InlineSOLAR™ Comes in Various Options
Available exclusively with all Monier Concrete and Terracotta roofing tiles, Monier's InlineSOLAR™ comes in packages that can either be a Bradford Chargepack Pro InlineSOLAR™ and Bradpack Solarpack Pro with InlineSOLAR™. Both are a flexible, powerful and stylish. These options can future-proof your home and create a sustainable and reliable energy-saving roof tiling.
Monier's InlineSOLAR™ Panels Are Compatible with Tesla Powerwall 2
With these panels being fully compatible with the Tesla Powerwall 2, if the grid goes down you will still receive power to your home. In fact, the Powerwall works so quickly at detecting an outage that you will not even notice that it has restored power to your home automatically. In addition, the solar power from the InlineSOLAR™ panels will keep the Powerwall charged so that your solar can continue to provide power in an outage.
To learn additional details about why you should use Monier's InlineSOLAR™ for your home, consult with our company, Higgins Roofing. We specialise in installing all the roof tiles that Monier™ manufactures and will advise you on which version is ideal for your home.