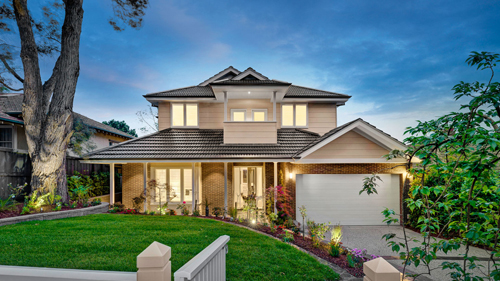 Choosing the right roofing material for your New Year roofing project is important for many obvious reasons such as, it affects the strength, durability, temperature, waterproofing and even fireproofing of your home. However, different roofing materials offer various qualities, so it is almost impossible to get the best of every aspect in one type of material, and that is exactly why homeowners need to weigh their choices wisely.
Concrete is one of the most popular among roof tiling options, and if you are eyeing for a New Year roofing project for your home, it is definitely a roofing material to consider when you think of one of its characteristics: being fireproof. Below is why Monier™ Concrete Tiles is a great fire-safe option for your New Year roofing project.
Monier™ Concrete Tiles are Non-Combustible
If roofing experts have to choose one material from the list of asphalt, wood shingles, metal sheets, and concrete tiles, specifically for fireproofing, they will all recommend concrete roofing. Concrete does not catch on fire, and heat does not harm it because concrete is non-combustible and falls under class A fireproofing material. This means that insurance rates are lower because your house is safer. This is just one of the reasons that so many modern homes use Monier™ Concrete Tiles today as the roofing material of choice.
Monier™ Concrete Tiles are Fire Resistant
As mentioned above, Monier™ Concrete Tiles are completely non-combustible. As a result, they provide excellent protection against radiant heat from bushfires. Monier™ Concrete Tile roofs have been tested and pass the requirement of AS 3959-2009 for fire zoon construction. Monier™ Concrete Tiles are Class A fire rated, the highest fire-resistant rating available. In areas assessed as BAL-13 to BAL-40, sarking with a flammability index of not more than five must be installed under the tiles and cover the whole roof. In BAL-FZ areas, sarking must cover complete roof and extend over hips and ridges. It must also protrude over the fascia by at least 50mm.
Monier™ Concrete Tiles Protects Home from Fire Hazards
Monier™ Concrete Tiles provide superior protection against potential fire hazards such as lightning strikes, stray fireworks, and embers from chimney fires, and electrical sparks from wiring. They also offer protection from the sun's harmful ultraviolet (UV) rays. Monier™ Concrete Tiles with a ceramic granule coating, which protects the top layer from UV and environmental damage. This increases the life of the roof and also ensures that the thermal performance of your home is above standard.
To discover further facts about the fire-safe benefits of Monier™ Concrete Tiles roofing, consult with our company, Higgins Roofing. We proudly announce that this will be one of our top-quality choices for roof restorations, new roofs, re-roofing projects and roof extensions. Our company will meet with you to provide you a quote upon request and help you choose the right roofing material for your roofing needs and exact specifications.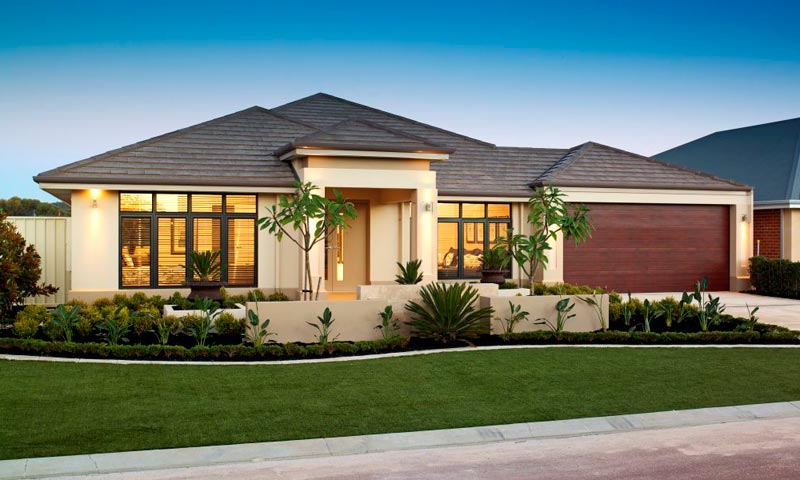 Roof tiles are Australia's most popular choice of roofing material. They come in a range of colours and profiles and offer great value for money. Monier produces both concrete and terracotta roof tiles in a comprehensive range of on-trend colours and in both modern and classic profiles. Depending on your specific needs, Monier will have a roof tile in either concrete or terracotta that suits your tastes.
Monier Concrete Roof Tiles
Monier's concrete roof tiles are made from selected concrete, sand and pigments. The concrete used is made to strict specifications and independent testing shows that concrete actually becomes stronger and less porous with age, which is why it is used to build bridges, roads and skyscrapers. With added features such as seamless A-line ridging, concrete tiles can create the ultimate, sleek, clean-line look.
Monier Terracotta Roof Tiles
Terracotta roof tiles have been in use for centuries throughout most of the world and it is not uncommon for them to provide more than century of service. Monier's Terracotta roof tiles are a natural, kiln-fired clay product that provides a strong, high quality roofing material with good looks and long-lasting resistance to the elements. The fired-in colour of Monier Terracotta roof tiles will never fade and their vitreous coating makes them impervious to moisture, harsh UV rays and corrosive airborne pollutants.
Both Tiles are Durable
Most homeowners and builders opt for either Monier concrete or terracotta tiles rather than the standard metal for their roofs because it guarantees durability. A concrete or terracotta tile roof will not dent or warp and it will not crack if walked on in the correct place, unlike the standard metal that may dent when walking between battens that are 900mm apart as standard.
Strength and Storm Endurance
Concrete and terracotta tiles are proven roofing materials which have been in use for over 100 years. It performs better than sheet metal in extreme wind conditions as wind uplift forces are significantly lower in tiled roofs. Monier concrete tiles tested in lab conditions simulating natural weather exposure shows that it has better colour performance than standard COLORBOND® Steel 4, while there is a lifetime colour performance tested on terracotta tiles.
You can learn further on the advantages of availing either Monier concrete tiles or Monier Terracotta tiles from Higgins Roofing. You can avoid roof dents and warps by simply contacting us. We service all of Melbourne as CSR Roofing Specialists. We are composed of roof tiling experts who perform the installation of Monier and Wunderlich roof tiles in Australia. We continue to service our customers with the utmost desire to offer Australian homeowners the highest quality roofing products and installation.