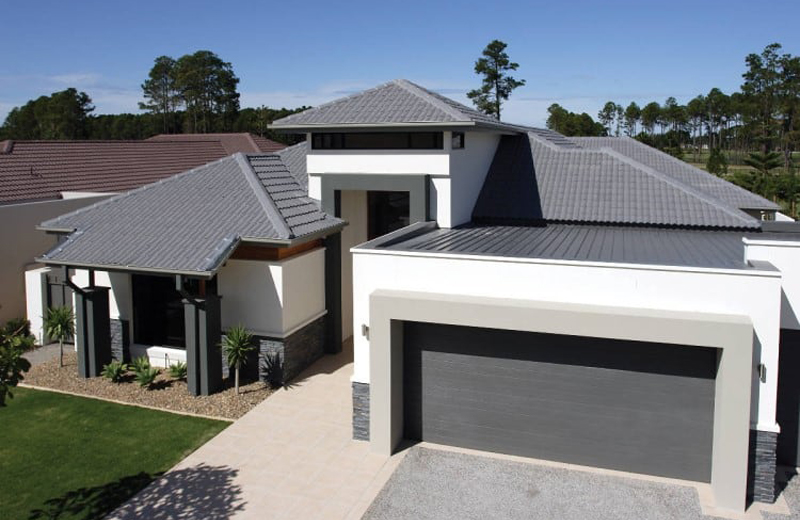 Today, the average cost of tile roofing installation can be considered as an expense that lies way over the budget. For such a costly investment, you need to make sure that you choose the right contractor as well as materials for your reroofing project. Aside from that, there are so much more to keep in mind so as not to render your project obsolete and dysfunctional. Below are the things to consider before deciding on your next tile roofing installation.
Ensure that Your Next Tile Roofing Installation Maximises Energy Efficiency
An energy-efficient roof helps lower your energy bills as your air conditioning unit does not have to work exceptionally hard to cool your home. Cool roofs are normally made of materials that do not easily absorb the sun's heat. Apart from keeping your home's interior comfortable, this also reduces the roof's maintenance costs. While in the past such roofs were mostly made of bright colours, dark hues are now becoming available.
Consider Installing Low Maintenance Gutters for Your Next Tile Roofing Installation
Misaligned and unsightly gutters will probably not augur well with your new roof. Choose a roofing company that provides low-maintenance and preferably, seamless gutters. Choose gutters that are not held in place by gable overhangs or eaves as these are susceptible to water damage.
Inquire About Your Next Tile Roofing Installation Proposed New Ventilation
Proper ventilation has a huge impact on your roof's longevity. Improving your roof's ventilation helps regulate the attics temperatures during the summer and minimises moisture accumulation in the winter. Ask your contractor whether they will include such features as gable and ridge vents.
Consider Installing an Airtight Chimney Cap for Your Next Tile Roofing Installation
Although chimney caps are quite inexpensive, they are often overlooked. A chimney cap reduces the energy consumption in your home by preventing heat from escaping and keeping snow, sleet or rain from getting into your home. It also prevents animals such as raccoons, squirrels, birds, mice, and rats from accessing your home.
Prevent Ice Dam Formation by Installing Eave Flashings for Your Next Tile Roofing Installation
Eave flashings are your roof's unsung heroes. This is a thin weather-proofing material which, alongside your roof's underlayment, prevents moisture from getting to the shingles. Eave flashings also prevent the formation of ice dams.
When you consult the roofing experts at Higgins Roofing, you will receive top calibre advice, guidance, choice of roofing materials and roof installation services. By engaging these fine professionals, you will be sure to benefit from the highest quality reroofing to satisfy your exterior home updating needs. Your home will gain superior, eco-friendly roofing with excellent degrees of durability, resilience and longevity as well as a highly attractive, major element of exterior decor.
Whether you are a real estate developer who is renovating a large apartment complex, a property investor installing a new roof to increase the value of a home property or the owner of a single-family home who needs to replace your old, worn or cracked roofing, it is good to heed the advice of re-roofing experts.
Experienced, professional roofing companies will provide you with excellent guidance for selecting the ideal roofing material to ensure that your new roof will offer top quality and long-term durability while enhancing your home's exterior with a sleek, attractive and fashionable roof. Your objective should be to acquire new roofing that will give you the ultimate rugged roof that will wear well while adding significant curb appeal to your property, improving both its financial and aesthetic value.
Below are the key elements in a home reroofing project.
Colour Stability and Rust Control
When tested in a lab environment that mirrors natural climatic conditions, standard steel (Colorbond®) exhibits altered colouration. Under these same controlled lab conditions, concrete tiling offers better performance than steel roofing, and terracotta tiles provide lifelong performance for colour stability. While metal roofing material may rust and show signs of corrosion, sometimes resulting in areas of roofing perforation, concrete and terracotta tiles will not rust or corrode.
Strong Resiliency and Longevity
During storms with harsh weather conditions like heavy wind and rainfall, concrete and terracotta roof tiles show greater durability and performance for longer periods than steel (Colorbond®) roofing. Tile roofs exhibit better resistance to damage from wind uplift than roofs made of sheet metal. Also, although metal roofs may dent or crack when walked across by inspectors or workmen, roofing composed of concrete or terracotta tiles will not show signs of warping or denting. These tiled roofs will also resist cracking if they are walked on in their stronger surface areas.
Embodied Energy Levels
Both concrete and terracotta tiles possess lower embodied energy levels than metal roofing. This is especially significant due to today's growing levels of global eco-friendly consciousness by consumers. Since metal roofing has a greater embodied energy level than either concrete or terracotta tiling, more energy consumption is required for mining of materials and in all the phases of manufacturing and delivering metal sheeting for roof construction.
When you consult the roofing experts at Higgins Roofing, you will receive top calibre advice, guidance, choice of roofing materials and roof installation services. By engaging these fine professionals, you will be sure to benefit from the highest quality reroofing to satisfy your exterior home updating needs. Your home will gain superior, eco-friendly roofing with excellent degrees of durability, resilience and longevity as well as a highly attractive, major element of exterior decor.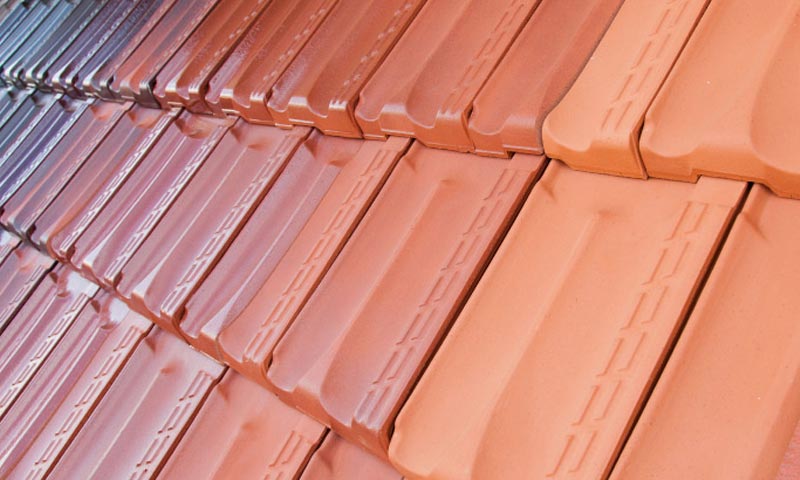 At times, when your roof suffers storm or other weather damage, it is time to replace it instead of just a quick repair. This is a perfect opportunity to change to a different roofing material that will hold up more effective to wind, rain or other weather occurrences. With so many choices today, though, it is difficult to know which materials hold up the best. For this reason, we are here to explain to you why you should switch to Monier roof tiles to ensure the best weatherproofing option for your home.
The first thing you need to know about Monier roofing tiles is that there are three different kinds of them from which to make your selection for this particular function, namely concrete, terracotta and the new Elemental™ tiles.
Monier Roof Tiles for Weatherproofing – Concrete, Terracotta and Elemental
Concrete roof tiles by Monier are highly affordable while being durable in all environmental conditions, including fire-prone areas. In fact, similar to other concrete outdoor elements, they strengthen with age. As the sun shines down on these tiles, the concrete continues to harden even further than it starts out. Along with all of this, these tiles provide effective, long-lasting colour performance. Each style of Monier concrete tiles is tested in Australian conditions to ensure that it lives up to the company's strict standards.
One feature of the terracotta tiles by Monier that makes them unique in comparison to those of other brands is the fact that they are moulded and shaped by hand in Vermont, VIC, with raw materials from Australia. Terracotta has a long history that dates back approximately 6000 years. Monier takes and puts its own touches on its various styles of these tiles to bring them into this time period with a fresh, updated look. These tiles provide high energy efficiency, colour performance and resiliency in all types of weather conditions.
Another reason to consider Monier roofing tiles is the company's latest creation of the Elemental™ series of roofing tiles. With this series of tiles, you receive innovative, streamlined, contemporary, lightweight low-pitch roofing tiles that are specifically designed to withstand all weather and environmental conditions. Their durability is due to them being made from an advanced, engineered, fibre-reinforced composite material that was originally created for use in the automotive and aerospace industries. They also have passed CSIRO testing for Australian Building Standards AS 4046.
Turn to Higgins Roofing for further reasons why you should switch to Monier roof tiles when your present roof has storm or other weather damage. Along with our high-quality services, you will also receive Monier's 50-year performance guarantee.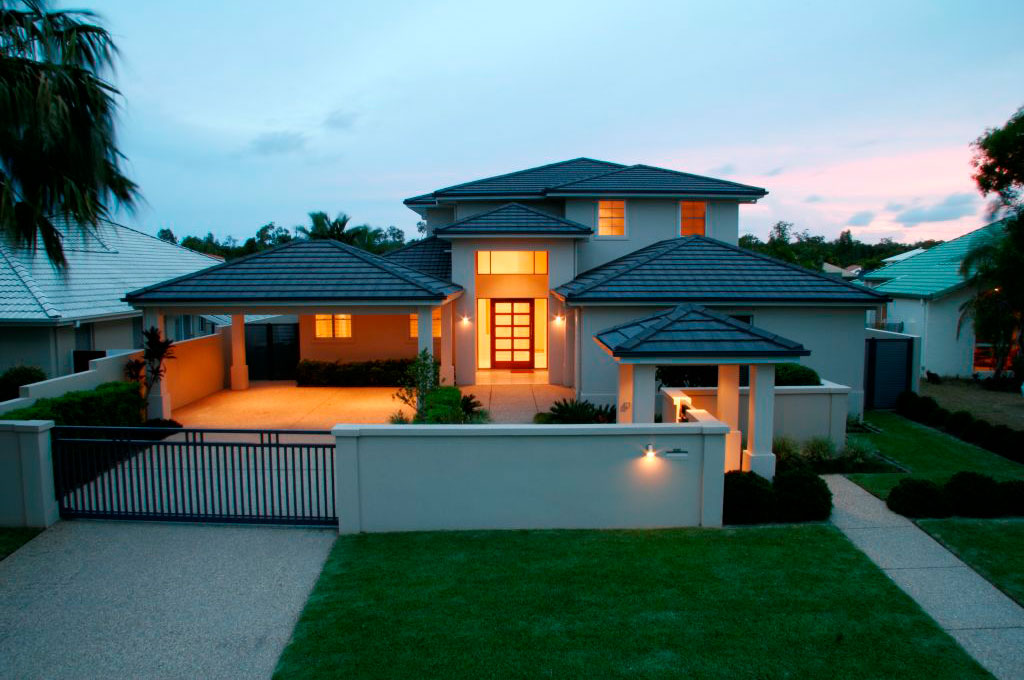 Water pooling and ponding should be a primary concern with any type of roofing, including tile since it can occur with any style of roof, home or building, especially during the colder months of the year, unless proper measures are taken. Moisture is the main cause of this issue, and it happens when the heated air inside the building rises into the attic or roof area. This is where the warm air comes into contact with the cooler exterior air to form the water pooling and ponding. When the roof is not designed correctly, the moisture has no escape route and can cause major issues. We provide further facts about the problem of water pooling and ponding, and why should it be fixed immediately.
Water Pooling and Ponding on Flat Roof Tiles Cause Damages
Excessive water pooling and ponding in your roof's structure encourages mould growth. Mould can spread throughout the area rapidly since it prefers a moist environment to a dry one. When you do not address this issue fast enough, it can affect other parts of your home or building and the health of everyone who frequents it. Also, mould has been known to feed on the organic materials in homes and buildings.
In addition to mould growth, roof water pooling and ponding can cause the structural components of the roof to rot. Wood beams and other parts can start to decay while steel or metal parts can corrode and weaken. As a result, the integrity of your house's or building's framework will decrease drastically.
How To Prevent Roof Water Pooling And Ponding
The first way to prevent moisture from accumulating enough to cause water pooling and ponding is to hire a reputable, experienced roofing company to install your tile roofing. It will know the specific setup that your roof requires to prevent this issue.
Adequate roof ventilation is a must to allow the moisture a route to escape from your home and building. An experienced roofing crew knows how to add just the right amount of ventilation without going overboard. Excessive venting can cause heat loss, which increases your heating costs.
While insulating your house or building in a quality fashion can cut down on water pooling and ponding, go one step further and have the roofing crew install a vapour barrier. A vapour barrier is a waterproof membrane that moisture cannot penetrate.
As you can see, roof water pooling and ponding can be a major concern with of roofing materials, including tile roofing, since it is a structural and design issue more than it has to do with the nature of the roofing. For further facts about this topic, turn to Higgins Roofing. We specialise in roofing and in installing Monier™ roof tiles.
Notwithstanding the engineering style, there will be a Monier rooftop tile to supplement the plan and guarantee a striking exterior for quite a long time to come. Earthenware rooftop tiles are an extraordinary venture choice for their inalienable, enduring and quality highlights. Increasing the value of any home, earthenware rooftop tiles have enduring quality, strength and style, and upgrade the attractiveness of the home. So if you want a new tile roof, here are the reasons why you should upgrade to Monier tile roofing products.
Monier Roofing Tiles are Sleek and Recessed
Since these panels are of a recessed, sleek design, they fit with your Monier™ Terracotta or Concrete roofs perfectly. Their low profile is not only eye-catching, but it also is less prone to damage from wind and debris that other brands of panels are for roof solar applications. On top of this, their innovative integration keeps your roof sturdy and watertight. Monier's InlineSOLAR's™ recessed panels can offer the perfect fit for your roof, with a combination of high-efficiency and sleek design.
Monier Roofing Tiles Comes in Various Options
Available exclusively with all Monier Concrete and Terracotta roofing tiles, Monier's InlineSOLAR™ comes in packages that can either be a Bradford Chargepack Pro InlineSOLAR™ and Bradpack Solarpack Pro with InlineSOLAR™. Both are flexible, powerful and stylish. These options can future-proof your home and create a sustainable and reliable energy-saving roof tiling.
Monier Roof Tiles Provide Energy Efficiency that Improves Thermal Insulation
Ensuring you pick the right roof can make or break the look of your home. With the roof making up to 30 per cent of the façade of your home, it's no wonder making the right choice is important. First impressions count in increasing the value of your home. One particular component of Monier roof tiles is its ability to be energy efficient. Insulation products slow the transfer of heat and cold through your ceiling, resulting in the regulation of temperature within living spaces all year round.
The final component of an effective roofing system is roof ventilation. A wind-powered ventilation system plays the key role of minimising temperature build up in the roof space by extracting trapped hot air and replacing it with cooler, ambient air from outside. Ventilation is recommended if sarking is used. Your roof can significantly benefit from ventilation since it expels hot air from your roof space in summer, exhausts damp air in winter, reduces air conditioning load and helps reduce energy costs.
To learn additional details about why you should use Monier's roofing for your home, consult with our company, Higgins Roofing. We specialise in installing all the roof tiles that Monier™ manufactures and will advise you on which version is ideal for your home. All our workmanship comes with a guarantee on top of the 50-year warranty that you receive from Monier™. Monier roof tiles are indeed an ideal material that can be a powerful and flexible solar solution. With Higgins Roofing, we can guarantee that purchasing Monier roof tiles will be the best option for you.