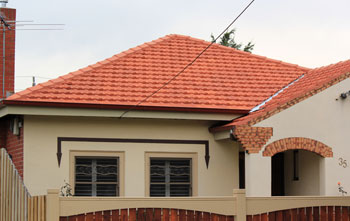 When it is time to refurbish your roof, if your roof is still in viable condition with no signs of structural damage and consists of only one layer of roofing materials, you can opt for re-roofing which is less expensive than roof replacement is. This means that you have caught your roof's aging issues in time to save money. Now, it is time for you to choose your new roof tiles. For this reason, we are here to explain the following benefits of using Monier™ roofing tiles for your timely re-roofing project.

You Have Three Exciting Categories of Monier™ Roofing Tiles to Consider
Monier™ offers you an exciting collection of roof tiles in the following three categories:
Concrete tiles from this company continue to harden after installation as the sun bakes them. They become even sturdier than they are in the manufacturing plant for this reason, which leads to their 50-year lifespan.
Terracotta tiles from Monier™ are made in this country using local materials. The company shapes and moulds each tile by hand. With such workmanship and materials, it is no wonder that these tiles can last up to 50 years and more.
Elemental™ Series is the latest offering by Monier™, the tiles in this category are designed specifically for low-pitched roofs. They come with a 30-year performance guarantee.
A Wide Range of Profiles and Colours Are Available in Each Category of Monier™ Roof Tiles
Each of the above categories offers you a wide assortment of colours and profiles so that you can personalise your roof. Just select the profile and colour that best suits your house.
All Colours of Monier™ Are Highly Durable
Roofing tiles by Monier™ contain the latest in colour technology to ensure that their shades do not fade under exposure to the Australian weather conditions easily. The guarantee on how long their colours last vary between tile categories, so consult your roofer to learn details on your chosen model.
Monier™ Tests Its Products in Australian Conditions to Ensure Their Resiliency
All tiles from Monier™ also come with substantial structural guarantees. The company can do this since it tests their tiles extensively in the real weather and environmental conditions here in Australia.
To learn additional details about the money-saving benefits of a timely re-roofing using Monier™ roof tiles, consult with Higgins Roofing. Our company specialises in re-roofing, new roofs, roof extensions, and roof restorations with roofing tiles from Monier™. Also, we are experts in installing the InlineSolar™ tiles as well with compatible roofs throughout the Melbourne area.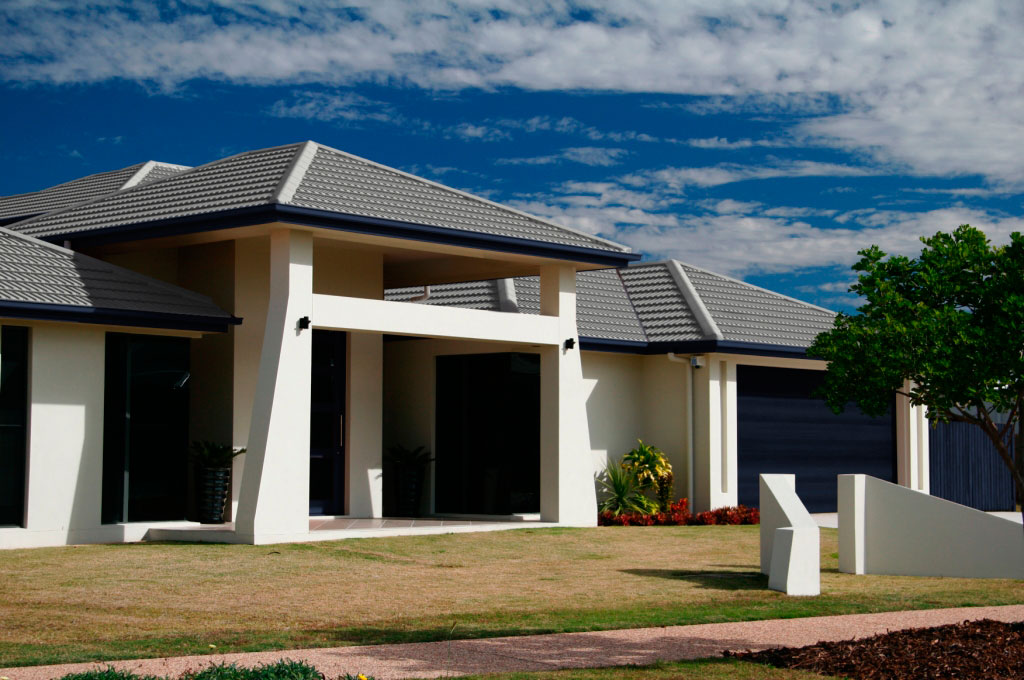 In a normal roof construction, battens are attached to the sheathing over the underlayment. Usually, they are wood but can be of other durable materials as well. The roof tiles, slates or metal sheets are affixed to the battens in a secure fashion with the appropriated fasteners. Their orientation is determined by environmental conditions, roof pitch and the type of roofing material that is being installed. While properly installed, quality battens last for a long time, there are times that you will need to replace them.
When You Redesign Your Roof Layout
Anytime that you redesign the layout of your roof as with certain types of renovations and extensions, you will need to replace the battens as well as the other elements of the roof. Storm damage or knockdown rebuilds are two examples of when this type of renovation may occur.
A Full Roof Replacements Might Call for New Battens
Since a full replacement of the roof typically involves the underlayment and possibly the sheathing at least in spots, new battens will need to be installed. This batten replacement does not hold true when you are overlaying a new roof on an old one, though, since you do not remove the present roofing tiles or other surface materials. In a full replacement, you remove all of the old to install the new.
Partial Damage to a Roof
If your roof has damage only in one or two sections of it, the battens might require replacement to fully repair the roof. Of course, it depends upon the extent of the damage as to how many will need replacing. Hail and falling tree branches may cause this type of partial damage.
Deteriorating Battens 
Another major reason for battens to need replacing is when they are deteriorating for any reason. Once the battens start to decay or weaken, the integrity of the rest of the roof can be negatively affected. Wood ones suffer from this issue a bit more than the battens that are from other materials such as fibreglass, metal or plastic.
Present Roof Is Not in Compliance With Local Building Codes
At times, older structures must be brought up to current building codes, even when the roof is in good condition. A situation such as this might call for the battens and roof to be replaced.
For further details about when to replace the battens on your roof, consult with Higgins Roofing. Re-roofing, roofing and roof maintenance are our specialties, and we deliver quality result with each project that we perform for our clients.