When you own an ocean-view or a beachfront home, you must ensure that it can stand up to exposure from saltwater along with the other environmental and weather elements of your location. This includes the roofing material on your house. Whether your house needs a roof to finish its construction or you require a replacement of an old one, you should learn about the following qualities of Monier™ roofing tiles that make them ideal for your roof.
All of Monier™ Tiles Are Made to Endure the Australian Conditions
Monier™ makes all of its roofing tiles to withstand the Australian weather and environmental conditions. The company thoroughly tests the tiles to guarantee this fact. Not only will they hold up for years in an inland location, but they also are durable under intense UV rays or with exposure to saltwater.

Three Types of Roofing Tiles Are Available From Monier™
You have a wide assortment of choices with Monier™ since it offers the terracotta, concrete and Elemental™ Series roof tiles. Each one offers a variety of profiles and colours. We offer further details about each style in the next three sections.

Monier™ Terracotta Roof Tiles
Terracotta has been used for centuries in construction and roofing for its resiliency to heat, wind, rain, intense UV rays and even the saltwater spray from the ocean. Even after years of use terracotta tiles from Monier™ retain their original colour and structural integrity.
Concrete Monier™ Roofing Tiles
One reason these tiles are ideal for your ocean-view or beachfront home is the fact that they are a cost-effective choice. Also, Concrete tiles by Monier™ continue to harden after installation as they absorb the sun's rays. This makes them strengthen over time. These tiles will not corrode or rust near saltwater unlike metal roofs. Monier™ uses C-LOC technology to ensure that the colour of these tiles lasts for years without fading. On top of all of these features, concrete tiles are a fire-proof choice for your roof.
Monier™ Elemental™ Series Roofing Tiles
This line of tiles is the newest one from Monier™, and it is contemporary and innovative in nature. The Elemental™ roofing tiles are lightweight and streamlined to meet the needs of property owners who have low-pitched roofs. They are highly durable in all Australian conditions, including locations that receive saltwater exposure. In addition, these tiles are backed with a 10-year guarantee on colour performance due to their durable UV colour coating.
For further information about why Monier™ roofing tiles are ideal for your ocean-view or beachfront home, consult with Higgins Roofing. We are an authorised dealer and installer for these roof tiles.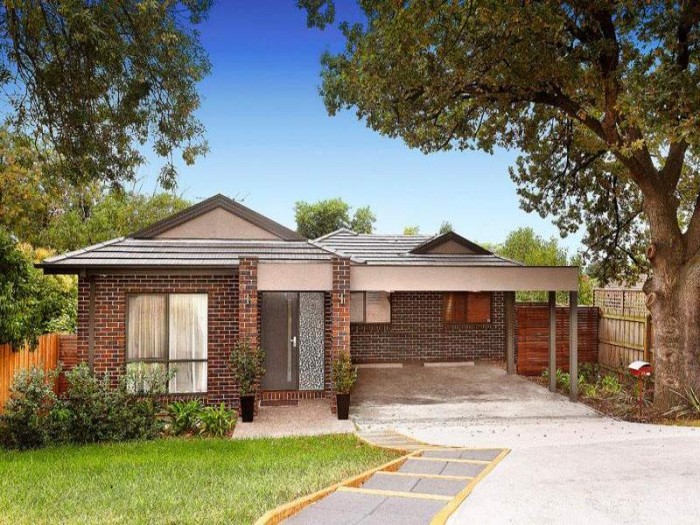 The use of terracotta for various purposes dates back approximately six thousand years. Its history of being used for roof tiles here in Australia dates back to the late 1800s with the Federation-styled homes. These houses had complex roof designs that provided an air of grandeur to them. You can still see examples of these homes throughout this country. Today, Monier™ is carrying on this history with its quality terracotta roof tiles, which are made with a heritage-preserving tile technology.
Monier™ Makes Each Terracotta Roofing Tile by Hand
Just as many of the original terracotta tiles, Monier™ makes theirs by hand moulding them into the various profiles that they offer. Each one receives the same attention to ensure that every detail is to perfection.
Monier™ Terracotta Roof Tiles Contain Local, Raw Materials
All of this company's terracotta tiles contain raw materials from the Vermont area of Australia. On top of this, Monier™ chooses the materials carefully to ensure a continuity of quality between batches.
Terracotta Roofing Tiles by Monier™ Are Energy-Efficient All Throughout the Year
After installation, these tiles provide high thermal performance any time of the year. They help your house to be cooler in warm weather and warmer in cold weather. Also, it allows your roof to breathe, which reduces the risk of condensation, mildew and mould. Even the manufacturing process for these tiles is energy-efficient.
Monier™ Guarantees That the Colour of These Tiles Will Last a Lifetime
The colour of these tiles will last throughout the lifespan of them since Monier™ locks it into each tile. As a result, your roof will not fade with sun exposure or with age.
Monier™ Terracotta Roofing Tiles Offer Design Flexibility
Another benefit of these tiles is the fact that they come in different profiles and numerous colours. Regardless of the style or colour theme of your home, you can find a Monier™ terracotta tile that will be suitable and complementary.
Terracotta Roof Tiles by Monier™ Are Highly Durable
The durability of these tiles is superior to many of the other brands available today. That is why you receive a 50-year guarantee from Monier™. Just as the Terracotta Army has endured for thousands of years without deteriorating completely to dust, these tiles hold up the tradition of this durability today.
For additional facts about Monier™ terracotta tiles and its heritage-preserving tile technology, contact Higgins Roofing. We specialise in all types of roofing services, and we are an authorised distributor of all of Monier™ roofing tiles. Our company delivers quality workmanship that we back up with a guarantee of satisfaction.