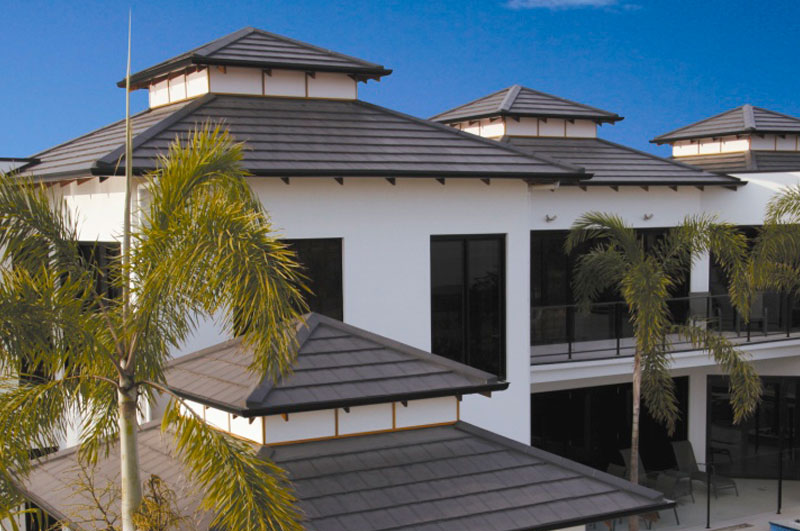 When your roof is showing signs of wear and tear, such as faded tiles, leaks or other issues, you have more options than you may think to remedy the situation. Repairs will take care of small issues that are localized in one area, but if more than one area is affected or the issues are serious in nature, a roof restoration or replacement may be called for to return the roof to ideal condition. The trick is to know when a roof restoration is sufficient to remedy your issues. We share the main reasons why you can turn to this option in the following details.

Restoration Costs Less Than a Total Roof Replacement
Since a roof restoration requires less labour and fewer materials, it is less expensive than a total roof replacement is for your structure. With the savings, you can improve other areas of your home or enjoy the money in other ways. This is an important benefit, especially when you have a limited budget.
You Extend the Lifespan of Your Roof
Another reason to opt for a roof restoration is the fact that it will extend your roof's present lifespan for numerous years. When you ignore the need for restoring your roof to its ideal condition, then, too many problems start to occur to where the only answer is a complete roof replacement.
A Roof Restoration Reduces Waste
The restoration process produces less waste than the replacement process does with roofs. For this reason, restoration is the eco-friendly choice when it will be adequate to solve your issues. Many times, a roof replacement calls for new sheathing as well as tiles, so you can imagine the waste that the process creates. Restoration usually does not include the sheathing, just the roofing and underlayment materials.
Roof Restoration Takes Less Time
Your life will not suffer a lengthy interruption from roofers performing their jobs. As a result, you can go back to your daily routine in a timelier manner. Also, your neighbours will appreciate this fact since they will not need to hear the noise for as long.
Always Receive Professional Guidance on Whether or Not Roof Restoration Is Your Answer
The only way to know whether a roof restoration may be an option in place of roof replacement is to consult with a professional roofing company. By taking this action, you will receive expert guidance that will enable you to make the correct decision.
For additional main reasons why roof restoration can be your option versus roof replacement, contact Higgins Roofing. We specialise in roof restorations, re-roofing projects, new roofs and roof extensions for homes.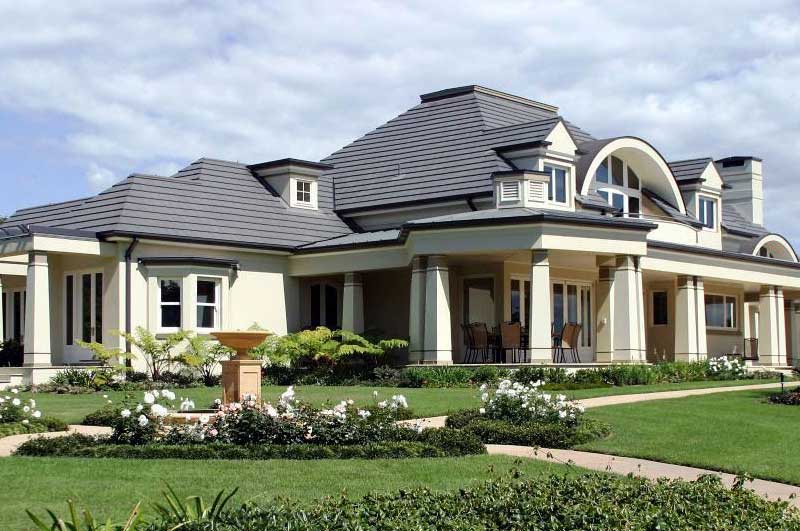 Australia's climate can be one of extremes depending upon your location in the country. For this reason, you should ensure that your roof is sufficiently durable to last, regardless of your climate throughout the year. While there are many choices on the market today for roofing, not all provide long-lasting results. We are here to explain why Monier concrete roof tiles will fit the bill no matter where your house is located in Australia.
Monier Concrete Roof Tiles Improve with Age
Similar to other concrete structural elements, Monier concrete roofing tiles become stronger with age. This is due to the fact that they keep hardening with sun exposure. In fact, these tiles are one of the most durable and economical roofing choices available at present.
Provide High Colour Performance and Flexibility of Design
Another reason that these concrete roofing tiles are ideal for Australian climate is the fact that they provide high colour performance year after year. The colours are resistant to gloss fade since they contain Colour Lock Technology. As a result, they retain their colour longer in comparison to competitor's tiles that are of the same material. In addition, the colours are mixed into the concrete instead of just applied to the surface. As a result, if by chance a tile does chip for some reason, it will not be highly noticeable. You also have design flexibility with the colours due to the fact that these tiles come in a wide assortment of shades as well as styles.
Ideal for Beach and Marine Areas
Monier also ensures that these concrete roof tiles are sufficiently durable for beach and marine areas. They will not corrode or rust when close to salt water, unlike certain metal roofs.
Safe for Use in Fire-Prone Areas
If you are located in a fire-prone area, you can install these concrete roof tiles with confidence that they will help protect your home effectively. We say this because concrete is resistant to fire.
Certain Monier Concrete Roof Tiles Are Compatible With the SOLARtile System by Monier
With so many Australians turning to solar energy today, Monier concrete roof tiles are ideal for this purpose since specific styles of these tiles are compatible with the SOLARtile system by Monier. For this purpose, though, you need to select from the flat patterns of these concrete tiles, which are the Horizon, Cambridge, Georgian and Madison styles.
To receive additional facts about what makes Monier concrete roof tiles ideal for Australian climate, contact Higgins Roofing. We specialise in roofing services, include installation of roofs on new homes and extensions, re-roofing projects and roof restorations.