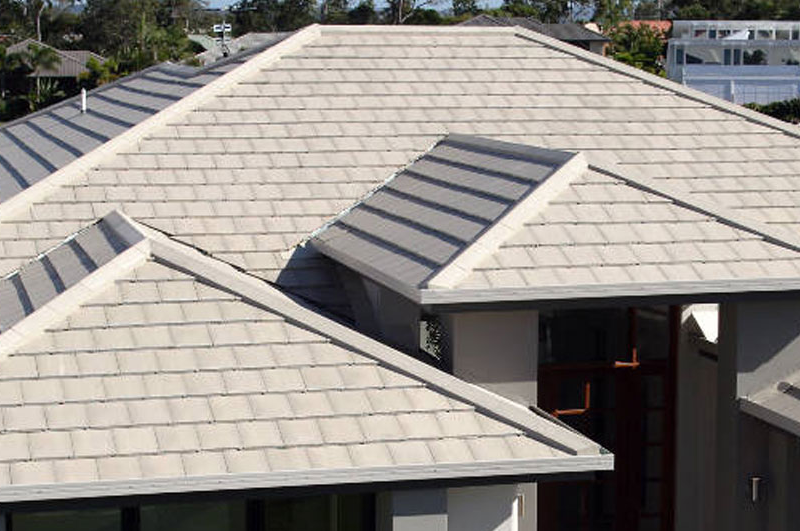 Higgins Roofing has been providing Monier approved products for top quality roofing and re-roofing services throughout the city of Melbourne and surrounding regions for more than 50 years. These fine caliber roofing supplies offer a variety of excellent roofing tile materials, styles, patterns and colours that ensure long-term durability and elegant, stylish curb appeal for your home or business.
Superior Monier Tile Roofing Supplier for Melbourne Area
Higgins Roofing in known as the premium supplier of Monier roofing tiles throughout the greater Melbourne area. These attractive, but sturdy tiles will not dent or crease during hail storms, and they will not corrode when exposed to salt water or the continuous, heavy moisture levels of seaside air.
Both concrete and terracotta roof tiles have a lesser embodied energy count than many other building and roofing materials. This is due to the fact that lower amounts of energy consumption occur during their production than the energy levels required to manufacture numerous other roofing and construction materials. The different major types of Monier tiles are considered supreme quality roofing materials for the following reasons:
• Terracotta Roof Tiles. – All aspects of roof tiling considered, Monier terracotta tiles prevail as the very best type for roofing installations on the market today. Providing both noise control and thermal regulation, terracotta tiling also does not fade over time, even with rugged day-to-day use. The porous quality of these clay tiles enables them to withstand harsh weather and temperature changes without cracking, buckling or warping.
• Concrete Roofing Tiles. – Concrete tiling for roofs will have a stronger resistance to fading than both metal and solvent-based roofing materials. Because of the hydration interaction of concrete and water, concrete roof tiles will gain strength over time, which is a definite plus for longevity of your roof unless the amount of water absorbed by the concrete creates too much stress and strain on the under-structure of your roof.
• Elemental Roof Tiles. – Elemental composite panels are lightweight and are often used for roof installations of 10-degrees pitch for the slim-lined appearance and cost savings that only high-pitch roofing can provide. Monier Elemental roof tiles can support weights of up to 300kg, even though they are approximately 10 times lighter than tiles composed of concrete, terracotta or other materials.
Monier tiling has proven over time to be a highly effective, cost-efficient and attractive roofing solution for Melbourne's home and business owners. This top-tier brand of roof tiles is suitable for many different sizes, styles and types of residences and commercial structures in myriad settings throughout this entire locale.
When you engage the expert services of Higgins Roofing in Doncaster East, Victoria, you will receive top quality advice, roofing tiles and installation of your new Monier tile roof. The highly experienced professionals at Higgins will ensure that your new or updated roofing is water-tight, secure, effective and cost-efficient as well as long-lasting and attractive. Your newly installed or refurbished roof will display high degrees of curb appeal for increased visibility and market value for your home or commercial property.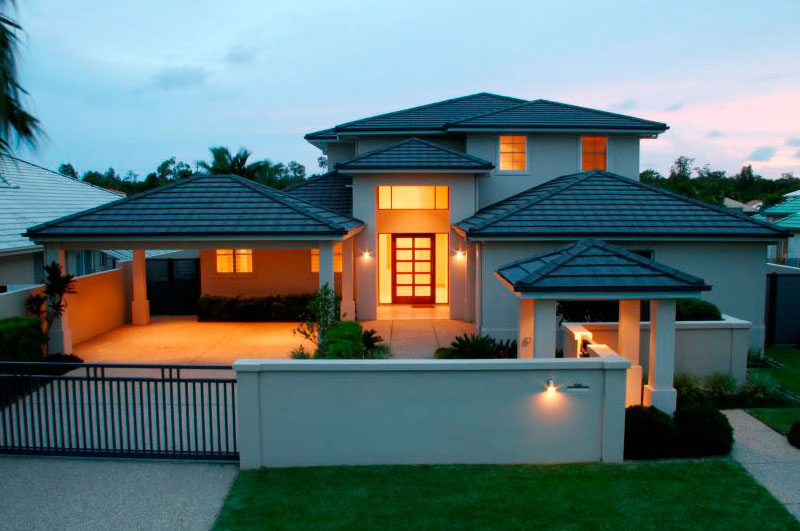 If you are planning the addition of an extension to your home, your ideal choice of roofing material will be Monier tile. Whether your preference is fine quality terracotta, concrete or elemental roofing tiles, the Monier brand will provide your roof and home interiors with excellent protection against water leakage and damage during severe storms and other harsh weather conditions.
These varied tile materials and designs will also add enriching colour and beauty to your home's exterior design while offering high degrees of durability. Many homeowners forget that the roof of a residence can equal as much as 30 percent of the structure's overall façade. By installing a long-lasting, practical and highly attractive roof to your home extension, you will also enhance the curb appeal and market value of your entire home.
Why Monier Roof Tiling is the Ideal Selection for Installation on Your Home Extension

Roofing tiles by Monier are the best choice for completing the new extension to your home property for the following significant reasons:
• Colour, Style and Visual Impact. – Composed of concrete, terracotta or elemental composite materials, Monier roofing tiles are produced in a variety of attractive colours and textures. Containing natural clay, terracotta tiles are mostly available in appealing earth tones. Concrete tiling is made from a mix of crushed stone or gravel, sand, cement and water and are sold in a large variety of colours.
Manufactured from a composite material that is fibre-reinforced, elemental tiles are quite durable and were first introduced for use in the aerospace and automotive production industries. Elemental composite tiles are lightweight while concrete tiling is valued for its long-term use. Terracotta tiles, one of the oldest types of roofing in existence, still maintain their popularity due to their attractive style and warmth of natural colouration.
• Pattern, Pitch and Long-Term Performance. – By altering the pattern and pitch of your home's roofing tiles, you can create an entirely new style. You can also use a somewhat different pitch and pattern for the tiles you install on your new home extension. If you choose the same type, design and hue of tiling for this extension as the tiling currently in place on the original roof of your house, but change the positioning (pitch) and pattern (layout) of your new tiles to introduce a slightly different appearance and style to the new construction, you will add another dimension of fashionability. .
By doing this, you can enhance the decor of your home's exterior façade in a refreshing, innovative way. You may also want to add a variety of Monier ridging to your new roofing for additional exterior decor styling.
• Protection from Weather Extremes. – All types of Monier roofing tiles—terracotta, concrete and elemental composite tiles—will improve your home's energy efficiency considerably while ensuring the comfort of room interiors throughout the year. All these tiling materials provide quality insulation from both extreme heat and cold temperatures during different seasons.
In addition, this attractive yet sturdy tiling for your roof will not rust, corrode, dent, streak or fade from exposure to weather extremes. Sold with a top level performance guarantee of 50 years, Monier roofing tiles are a very attractive, durable and cost-effective choice for installation on the roof of your new home extension.
By consulting the experienced professionals of Higgins Roofing in Doncaster East and serving Melbourne and surrounding regions, you will receive top-tier advice, Monier roofing tiles and expert installation services for the new extension to your home.
With the addition of your choice among the different attractive and distinctive roof tile styles, colours, textures and materials, your home's façade will benefit from sophisticated beauty and superior updated decor to greatly enhance its curb appeal and increasing market value.